You put in a lot of resources and time to create your website. And almost similar amount goes into optimizing it. So it is time to optimize your site to get traffic from all search engines. It is time to get your site rank in all research engines results, most crucially in the results pages of the world's second largest search engine- Bing.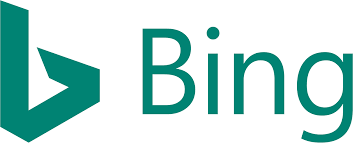 If you are looking to harness the most out of all you put in your effort to optimizing your website, this simple yet effective guide is the right for you. This beginner guide will get you through everything needed to make the best use of Bing webmaster tools to grow your brand visibility by ranking your website on Bing, next to the world's largest and most widely used search engine.
Let us get started here in easy steps…
Summiting your website to Bing Webmaster Tools
Bing Webmaster Tool, too, is free service offered by Microsoft to the marketers and website owners who are looking to expand their website visibility and make it found by fast-growing Bing users across the world. The BWT is a combination of tools meant to help you get a comprehensive SEO report and information related to your site.
To use the tools, you first need to submit your site and get it verified. To add your site and get it verified… you need to:
Sign into the BWT
To get started to using the tools, you need to create an account, which is simple and takes a few minutes. Or you can access the tools by login using your existing Windows Live ID.
Add your website
Once you signed in, the next step you should take is to add your website to the Bing Webmaster Tools. For that, you need to insert your website URL and click the add button.
As you click the add button, you have a page in front of you, which will seek from you some details related to the site and ownership like sitemap link, website owner details, etc. This makes it easy for Bing bots to crawl and index more pages on your website.
Never forget to set email communication preference and how often you would like to get email on your website health. Once you have filled all the information correctly, now click the save button. As you click, 'Verify Now' option will appear. You need to click the button to very your website.
Now you are ready to use Bing Webmaster Tools and get reports on your website performances in the Search Engine.
Crucial Settings to Get an Extra Edge
If you have successfully summated your website and get it verified, Bing Webmaster will start providing you report on your website health such as the crawling rate, traffic info and the like. But doing some settings can give you an extra edge and you will be able to make the best use of Bing Webmaster tools for Bing SEO.
Let us discuss them below…
Submit More Sitemaps
Add a separate sitemap for videos and images on your website. Bing bots pick up all sitemaps to crawl and index pages on a website. Adding more sitemaps make your website more crawlable and indexable.
Create a separate sitemap for videos and images and then go to the Dashboard 'Configure My Site' where you see a dialog box. Enter the sitemap you want to add and then click the submit button.
Summit Individual URL
For Bing bots, it is difficult and takes time to crawl and index a new site. But adding more individual URLs will work. Bing allows you to add up to 50 URLs in a month, with a cap of 10 URLs daily.
Ignore URL parameters
Sometimes, your website pages are indexed with URL parameters like replytocom. In such case, all you need to do is simply add the parameter and ignore such links.
Crawl Control
If you have a high traffic website, this feature of Bing Webmaster Tools is a great advantage for you. The feature allows you to control when the bots should crawl your site more. Set the busiest time for your blog to allow the bots to crawl your site more when the site is less busy.
Block URLs and directory in Bing Search
This feature allows you to delete all tags and categories or any other directory from Bing search. If bots have started indexing the content, tags or category folders on your website but you, now, do not want them to be indexed, use Block URLs and directory in Bing Search.
Grant Access to your Webmaster tool to other users
This is a great feature for a website managed and accessed by a group of people. Enable the feature to grant access to people you want to. Yet you can control the access to:
Read-only
Read and modification
Full Access
Now you are far better equipped with all the information you will need to get started using the Bing Webmaster Tools for Bing SEO.
The following two tabs change content below.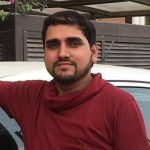 Amit Mishra
Amit Mishra, the co-founder of Media Search Group, loves to pen down about marketing and designing. Be it search engine optimization(SEO) tips and strategies, Social Media Optimization, Increasing Engagement, and Traffic Score, Web Design and Development, Mobile Applications, Conversion/Sales, he covers it all. Been in the business for a long time, Amit Mishra knows some of the best strategies on how to expand and grow a Business Online.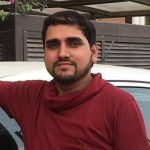 Latest posts by Amit Mishra (see all)