Google is all set to come out with a new search ads feature called responsive search ads which is expected to be available from September this year. But Google has already extended the extra characters of the responsive search ads, and so you can, now, include three headlines and two descriptions in your text ads. Also, with this change to the existing text ads format, you can write your two ad descriptions, each as long as 90 characters.
From the last week of this August, advertisers will be able to use these features. And so you can use two descriptions for your ads and include as many as 90 characters. Also, you can write three headlines to include more information. You can include factors like a call to action, offer, etc to hook audiences.
This was revealed in a Google Ads blog post that says" "While we work on improving responsive search ads across languages, it's important to extend that same advantage to your existing text ads. That's why, starting in late August, you'll be able to add a third headline and second description to your text ads,"
The expanded text ads can be availed on both the Google Search Network and the Google Display Network, and both ads extensions – automatic and manual – are fully compatible with this new format, according to Google Ads Help.
With this change to the current format used for Google text ads, advertisers will have more room to convey a message more effectively. You can:
Write three headlines. The third one is optional that you use to include things like a call-to-action, offer or other feature of your product or services.
Add a second description, which allows you to say more about your brand.
Use a maximum of 90 characters for each description, giving you more room to include all factors that drive conversion
Let us have a look at an example to understand what your ads will look when you include the optional field meaning third headline and the second description.
Comprehensive Insurance | Protect Yourself on a Budget | Get Your Free Quote Today
Ad www.example.com/insurance
Get affordable & trustworthy insurance. 10% discount on all online quotes. Easily compare insurance plans side-by-side in just a few seconds.

If you are a retailer and having ads containing your brand name and official site, with this new announcement by Google, you can now add your shipping address, promotional offer or call-to-action for customers to buy your products or services. This gives you an added advantage and is a boon for those for whom two lines were not enough to say about their brand. Let us take a look at some key benefits of this expanded text ads.
More space for your ads message: Three headlines allow you to convey a message more effectively. The two headline fields are required whereas the third one is optional. You can skip this field you don't need. This extra field is meant to give you more space to include additional text in your text ads. But you can use only 30 characters for each headline.
Two description fields: This gives you more control of your messaging. You have enough space to include vital factors in your ads.
Your final URL domain is the default URL domain for display: With that change, the Google ads will now use the domain of your final URL as your display ads URL.
You can add two more optional paths to your display URL: you can include two new paths in your display URL. You can add them to your display URL after the website's domain. This allows you to add text that helps those who see the ads get a better sense of where they will land as they click the ads. It is advisable to ensure that text in the path fields should be relevant the content on your landing page. For example, if you have your final URL is www.example.com/outdoor/hiking/shoes, "Hiking" and "Shoes" might be the text for your path fields. So your ads display URL should look like www.example.com/Hiking/Shoes.
Expanded text ads are mobile-friendly. You can see what your ads will look like on different devices like laptop and mobile. A preview of what your ads will look like in both desktop and mobile format will appear for you while you're creating your expanded text ads.
And to get the most out of this and ensure your ads work as intended – follow the following practices may be very helpful for you.
While writing your headlines, use extra characters to say something new rather than just adding a second headline
Make sure to include most important messaging in your headlines
The headlines should follow the sequence of importance, meaning the most important should come first, then the second most important
Don't remove your current text ads immediately
Write ads that go well with all devices
Ensure the path fields include your top keywords
Update your text ads regularly
With Google announcing a new ad format called responsive search ads which is likely to be rolled out globally over the next few months, it is crucial that you already have hands on the new format. And so Google has extended the extra characters feature of the new format to the existing text ads format. Google, unlike with standard text ads, will use machine learning with this new format to determine a combination of headlines and descriptions to show to a user. You can use up to 15 headlines and four descriptions with responsive search ads. But as of now, Google allows advertisers to use a maximum of three headlines and two descriptions in your text ads.
To know more about the responsive search ads, sign up to email subscriptions. We will be publishing more blogs on Google responsive search ads and the best practices to use this new ads format.
The following two tabs change content below.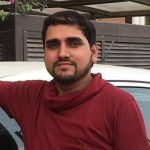 Amit Mishra
Amit Mishra, the co-founder of Media Search Group, loves to pen down about marketing and designing. Be it search engine optimization(SEO) tips and strategies, Social Media Optimization, Increasing Engagement, and Traffic Score, Web Design and Development, Mobile Applications, Conversion/Sales, he covers it all. Been in the business for a long time, Amit Mishra knows some of the best strategies on how to expand and grow a Business Online.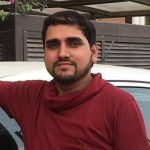 Latest posts by Amit Mishra (see all)