WhatsApp has
always been for no ads in its services, but Facebook that is now the owner of
this popular messaging app seems to find out the ways to monetize the app that
around 1 billion users access every day.
As a result
of its effort to find out the ways to monetize WhatsApp, the social media
giant, Facebook has come out with a new ad unit called Click-to-WhatsApp
messaging button in Facebook ads.
First, this was
reported by the Tech Crunch that the social media platform later this confirmed
about its plan to roll out this new feature that will allow for in-ad
conversation with businesses. Initially, "this feature will be available for
the limited locations such as North and South America, Africa, Australia and
most of Asia, Facebook told Tech Crunch.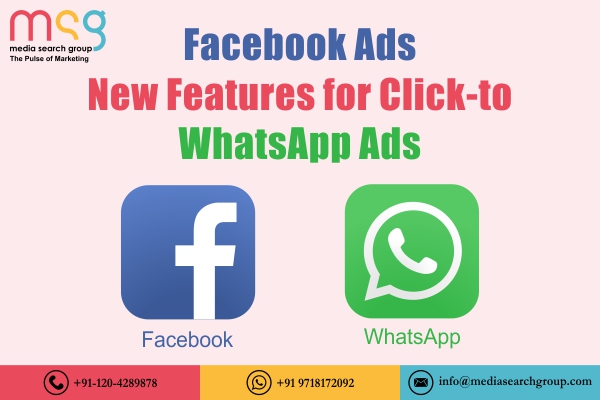 This is not
available for users of European countries who will get it later. The social
media giant wants to test how WhatsApp and Facebook work together, and how this
new feature in Facebook ads works. If
things go well, this will be made available for the rest of regions across the
world.
The new
feature getting announced today, more generally, follows on from some bigger
developments for how WhatsApp is already being used by businesses.
 What Impact This Will Have on Your Marketing Strategy
WhatsApp is already being used by businesses and marketers, but with this click to chat button, marketers can start a conversation with consumers in its encrypted messaging app. You can purchase the ads form the Facebook ads manage and display them in a user facebook news feed. Also, the new feature, click-to-WhatsApp messaging button allows for traffic, conversions (for website), and post engagement. This means marketers cannot not only start a conversation with consumers but they can also get to know how much traffic is coming from this and how people are responding post conversation.
Since it
owned the messaging app, Facebook always wanted to monetize it. And so in 2018,
the social media giant launched the latest version of WhatsApp with features
for businesses. In August 2018, it started rolling out the Click-to-WhatsApp as
to boost its effort to monetize the messaging app. This allows users to message a business via
the app, and advertisers who run click-to-WhatsApp ads gets etric reports in
their Facebook Ads Manager dashboard tracking how many conversations were
started via the ads
Using This New Ads Feature
Advertisers
who want to starts ads with click-to-WhatsApp ads button will first need to:
Download
WhatsApp business app and link it to their Facebook page.
To
create ads, go ads creation and choose your objective from the given option.
Go
to message destination section where you need to select WhatsApp.
Choose
your audience, budget and campaign schedule.
Go
to Ad Setup section to choose the images, text, and headline for
your ad.
Once
you are done with all those, click the confirm button to create your ads.
This feature is going to be a great way for marketers to converse with audiences and engage them with businesses of their clients. Also, Facebook has a plan to to roll out WhatsApp ads in the app's status feature, but the date has been not revealed yet. So wait and watch what is more will come for business from Facebook in the New Year.
The following two tabs change content below.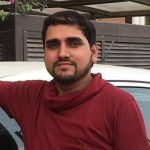 Amit Mishra
Amit Mishra, the co-founder of Media Search Group, loves to pen down about marketing and designing. Be it search engine optimization(SEO) tips and strategies, Social Media Optimization, Increasing Engagement, and Traffic Score, Web Design and Development, Mobile Applications, Conversion/Sales, he covers it all. Been in the business for a long time, Amit Mishra knows some of the best strategies on how to expand and grow a Business Online.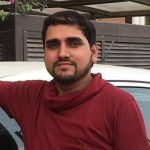 Latest posts by Amit Mishra (see all)