After being
tested for a year, the new version of Google Search Console is out of beta.
Google announced this recently on its Webmaster Central blog. Over a span of
year, the search engine giant has invited users' feedbacks, and based on them,
it has been migrating features from its classic search console.
Google has
dropped of the word "beta" from the top menu bar, and has grouped together some
of the features on the left sidebar and added new features and options in the
new Google Search Console.
"We are graduating the new search console out of beta With this graduation we are also launching the Manual Actions report and a "Test Live" capability to the recently launched URL inspection tool, which are joining a stream of reports and features we launched in the new Search Console over the past few months," Google revealed this on its webmaster central blog page.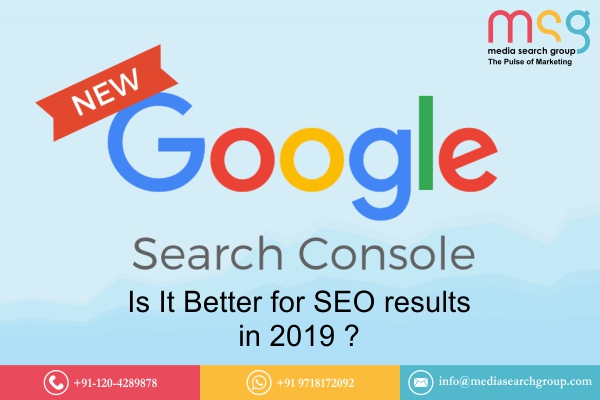 The new
Search Console is built by developing most actionable insights and creating an
interaction model. This new version of the Search Console is intended to help
find issues that impact the performance of a website and fix them quickly. The
new version also comes with ability to share reports within an organization in
order to simplify internal collaboration.
What New Version Gives You?
Google has always wanted to make its products easily accessible and more helpful to users. And that you can see with its new Search Console that has tools like URL Inspection with "live test" capability, key reports, and performance report that play a great role in Search Engine Optimization.
The new version
of Search Console provides:
More Data:
The accurate view of your website content in the Index Coverage report.
Search Analytics data of 16 months in the Performance report.
Details on links pointing to your site and within your site in the Links
report.
An option to
retrieve crawling, indexing, and serving information for any URL directly from
the Google index
Alerts on Issues and fixes required:
Now with new version, you can:
Get automatic alerts and find out pages that are by Crawling, Indexing,
AMP, Mobile Usability, Recipes, or Job posting issues.
Get reports that show the HTML code where a fix seems necessary (if
applicable).
Share information quickly with all relevant people in your organization
to help fix the issues in no time.
Notify Google about fixed issues
for review and validation
Simplified sitemaps and account settings management:
You can let Google know how your site is structured by submitting sitemaps
You can also submit individual URLs for indexing
And add new sites to your account, invite and manage users.
What Is Out Of Beta?
The new
Search Console is rebuilt from the ground level with advanced insights and an
interaction model to allow you find the issues and get them fixed quickly. The
new version is also packed with the features such as ability to share reports
within a group, and this helps simplify the collaboration within an organization.
From search performance, index coverage, amp status, and job posting reports, new Search Console has a stream of features that will have a huge impact on the SEO strategy in 2019.
Here is a list of most actionable tools and the kind of impact they have on the structure of SEO services.
Search Performance:
The old Search Console provides data of only three months, and this has been a common concern of most marketers. If you have not been happy with this, you are, for sure, going to love the new search console's search performance report that will provide you 16 months of data which will help you study the longer term trends and make year over year comparisons.
Understanding
longer terms trends makes keyword analysis easy and more effective. This means
the search performance report in the new console is going to be great tool for marketers
and SEO services that want to help their clients rank for the keywords relevant
to their business.
Index Coverage:
One of the
most crucial features with the new console, index coverage report gives you an
insight into how the search engine indexes URLs of your website. It provides
you details of URLs correctly indexed, alerts on potential issues, and reasons
for your URLs not being indexed.
The advanced
tracking functionality that the console uses to build report provides you
alerts when new issues are found and suggests you the best solutions to fix
them.
It is easy
to use the feature. All you need to do is just drill into the certain issue.
You will have a sample of URLs from your site. As you click the error URLs, you
have the page details that include links to tools you will need to fix the
error.
As the new
console allows you to share the information with many people in a group, the
right people get the information about the current status. And thus you can
solve the issues quickly. You can also tell the Google about errors that have
been fixed.
This feature
best works with websites having sitemaps that help search engine to identify
your pages and index them accordingly.
Search Enhancements:
The new
Search Console is going to be of a great help for SEO. It has the features that
help you with search enhancements. The new console is good for job listing
sites. The console also helps enhance automated mobile pages (AMP).
With search
enhancement reports, you get the details on specific errors and warnings that
the search engine has spotted for these topics. Also, the report provides
faster feedback so you can fix the issues quickly. You can run several tests at
the same time and get the result by clicking the "validate fix button". If your
pages fail the test, you are given a quick notification about this. Or
sometimes, the console will do the same once again.
Manual
Actions Report:
The new console aims to ensure you do not miss any critical alerts for your site. Manual actions and security issues are shown on the Overview Page in the console. The Manual actions have got easier in the new console. You can easily review the details for any pending Manual Action. And if necessary, you can file a pending request.
URL Inspection – Live mode and request indexing
This tool has been launched a few months ago.
But now it has been added with feature such as "live mode" that enables you to
run the inspection on the live version of the page. With this, you can debug
and fix issues in a live page or conform whether the reported issues are still
there on the page. If the issues are fixed, you can ask Google to recrawl and
index the page.
To Wind Up
The new
Google Search Console which is now out of beta has incorporated tools that work
wonders for marketers and are easy to use. But it does still miss out several tools
from the old version. So rather than It
is better completely depending on any one version, it is better to switch
between the new and old consoles.
The following two tabs change content below.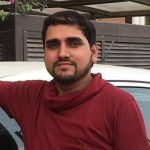 Amit Mishra
Amit Mishra, the co-founder of Media Search Group, loves to pen down about marketing and designing. Be it search engine optimization(SEO) tips and strategies, Social Media Optimization, Increasing Engagement, and Traffic Score, Web Design and Development, Mobile Applications, Conversion/Sales, he covers it all. Been in the business for a long time, Amit Mishra knows some of the best strategies on how to expand and grow a Business Online.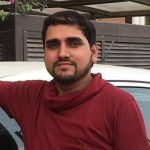 Latest posts by Amit Mishra (see all)