Landing pages are a very crucial part of your inbound marketing strategy. It is important for customer acquisition, and without an effective landing page, all your marketing effort – your money, time, and resources – is going to bring you no real result that matters. In fact, landing pages are money marker, aiding in your revenue growth by converting traffic into sales.
Studies show companies that have increased the number of landing pages from 10 to 15 see 55 percent growth in the total number of leads.
On average, the success rate of typical landing pages is somewhere between 1 to 3 percent. But those who optimize their landing pages see conversion rate in double digits.
To put simply, for higher conversion, which is the ultimate goal of an effective inbound marketing strategy, it is important for landing pages to be persuasive.
There is no single rule for the high conversion landing page. Instead, there are several activities that you need to do. Here are some ways that will help you optimize your landing page and boost conversion rate.
Target one goal in a landing page
One size does not fit all, and this far more effectively applies here with the landing page. It is seen that many landing pages lack the focus on a single goal. They use multiple goals, and this is one of the biggest reasons for a landing page not converting well.
It is important to create landing pages that focus on a single offer or solution. This way, you explicitly tell visitors what they need to do in order to avail of the offer.
To speak to the point, create landing pages that focus on a single goal to increase conversion rate.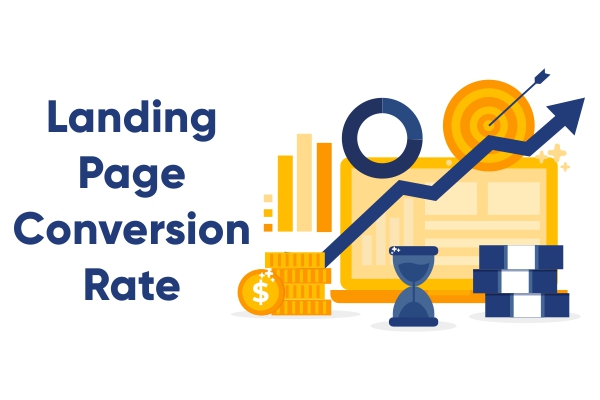 Use short and persuasive headlines
A killer headline is an essential element of an effective landing page. It is what sparks the interest of visitors to stay on the page for at least longer than two seconds and take further action such as browsing through the page.
So it is important to use a headline that is bold and straightforward and clearly tells about the benefit offered there.
Write the compelling body copy
It is a bit of tricky to create a body copy as this is what should reinforce the benefit in your headline as persuasively and compellingly as possible. The goal of body copy is to keep people glued until they reach the call-to-action and take the desired action.
To create an effective landing page copy, you should be excellent at marketing, storytelling, and language. Some top SEO agencies providing web copywriting services can be a good option for you.
Use images perfectly
A picture speaks a thousand words. If the content is used with the right images, it is more effective. So it is important that images used through landing page should perfectly sync with the text of the page, helping convey the message far more persuasively and compellingly.
Use clickable CTAs
However, the landing page provides an incredible benefit convincingly, it is important to clearly show your visitors how they can avail of the offer. Use a powerful CTA (call to action). Effective CTAs include three elements:
Color: Use the color that contrasts to the background, this helps attract attention.
Size: Make sure that size is not so small that visitors lose sight of it or so big that it looks unpleasant.
Message: It is the message that shows the importance of CTAs. So make sure your CTA has a message relevant to your users.
Highlights the key benefits
You should show customers the most important benefits explicitly.  Your customers do not have to time nor would they like to find out what you have to offer. The propositions should be obvious, and people effortlessly get notice of them.
The right way to frame the value proposition for your products or service you offer is through understanding your target audience's pain point. Craft your message with the best solution to their worries.
Improve the page loading speed
You have put in lot crafting your message, designing image, etc. But your landing page loads slowly. All of your efforts won't matter if the loading time is high. If the page does not load within a few seconds, people are more likely to move away to your competitor sites.
So before starting a campaign, you should test the loading speed. If it has an issue loading faster, fix it first. Or you are only to waste your time, money and opportunities as well.
Optimize your form fields
If the purpose of a landing page is to capture a user's contact detail, you cannot achieve it without the right form fields. All the effort you make around crafting content, optimizing image, etc, will become futile if users do not trust the form and feel comfortable going ahead to provide details you need to collect.
To optimize the fields, you should know who you are going to target. If you are not targeting an enterprise, you should stick to customers' email address.
However, it is better to use the multi-page form because on the first page you make customers take action without providing any details. And once they are committed, they are more likely to provide their contact information. With multi-page form, the chances of you getting customers to give up their details are high.
Test your landing page
Whatever you do, test and trial is a surefire way to succeed. And this is also true for landing pages. Indeed, testing is a mandatory step that allows you to improve your landing page conversion rate. Choose the right tools and test them. Now make tweaks to your final strategy if needed. This way, you will have all you need to boost your conversion rate.
The biggest reason for not getting conversion is the lack of right approach. A/B testing allows you to test various aspects of optimizing landing pages, and apply what works best for your target audience.
Optimizing landing page for the higher conversion is the trickiest thing, and there is no proven formula to get it right. However, those are some of the ways you can frame each element of the landing page, leading to improved conversion rate.
The following two tabs change content below.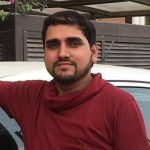 Amit Mishra
Amit Mishra, the co-founder of Media Search Group, loves to pen down about marketing and designing. Be it search engine optimization(SEO) tips and strategies, Social Media Optimization, Increasing Engagement, and Traffic Score, Web Design and Development, Mobile Applications, Conversion/Sales, he covers it all. Been in the business for a long time, Amit Mishra knows some of the best strategies on how to expand and grow a Business Online.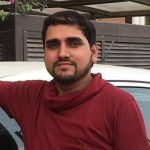 Latest posts by Amit Mishra (see all)