Have you ever tried to search while driving, and you could not type the word? Well, it could be a challenging but for the opportunity to do a voice search.Whether you are driving or doing something else where you are not able to type, you can still search using your voice. And this convenience is a big factor why people are increasingly using this technology.
"One-fifth of the queries on Google are voice searches", says Google CEO Sundar Pichai in his statement.
According to a blog which quotes the report of PWC, "71% of respondents said they would use their voice assistant to search for something that physically typing their queries."
As it is getting momentum, voice search is going to be one of the most top ten SEO trends in 2019. "Companies will look forward to optimizing their website for voice search", says Wright.
In fact, "it is, says Michael Bonfils, a game changer for multinational and multilingual websites in 2019."
Are you ready for it, and prepared to harness your share of that one-fifth of Google searches?
What is most interesting, "voice search is quite different from typed queries." And so are the SERP results. This means voice optimized sites have chances of engaging your potential customers or subscribers.
What Is Voice Search Optimization?
It is also all about optimizing your website, but not for the queries people type in the search engines. Voice engine optimization means to make your website ready to rank in the voice search results. To put simply, it is the optimization of a website for the voice assisted devices.
This includes the optimization of your content, location, and brand information, which helps to increase your likelihood of powering voice search results.
Voice search is being used to find immediate on-the-go answers. And the most important thing to know is that there only three results on voice searches, which means there will be a tough competition.
Why Businesses Should Go for Voice Search Optimization
With voice search on the rise and Google's new mobile-first index already there—which prefers mobile sites to bring results to a query—businesses need to adapt to the changing digital landscape.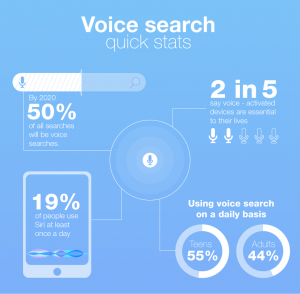 Let us have a look at what Jenny Halasz, speaker, and consultant on SEO has to say
" "While voice search is certainly the future of how we will do most searches, there's not really too much you can do to optimize for it that is different than regular SEO optimization," Jenny says. "Because Google's goal will always be to return the best result based on the person, location, and history, it's hard to guess exactly what the right answer for a query will be."
With that, it is good to optimize a website for voice search, and you cannot do much for it. However, there are a few things that you can do, and these can help your website to rank in voice search results.
Optimizing a Website for Voice Search (Strategies to Follow)
Typed and spoken searches will get different results. So the approach for traditional optimization will merely help with voice search optimization.
And the most important concern is that there is only one top position, meaning rank the no.1 or secure position zero.
So what are the best strategies top SEO companies will apply for voice search optimization for their clients?
Earn featured snippets
If you are an SEO agency providing SEO services for businesses, you must be familiar with the word, "featured snippets". But there are many for example startups that might not know what it is. Featured snippets appear at the top of the SERPs in a box. Let have a look below at what featured snippets look like.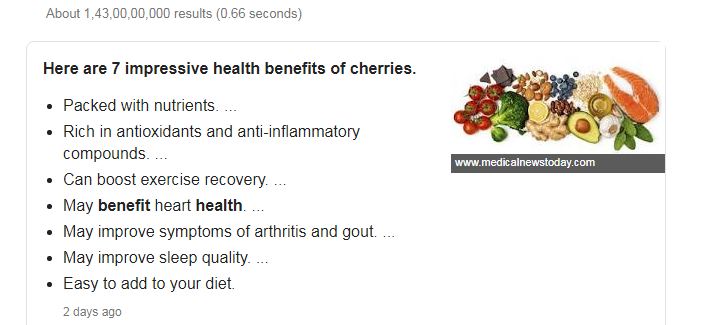 They matters matter because up to 30% of 1.4 million tested Google queries contain them. And if the results include a featured snippet, your voice assistant will get the answer to your query from there.
You can be sure that if the results include a featured snippet, your voice assistant will pull its answer from there. So to rank in the voice search result, you should use data that Google uses for featured snippets.
Cater to user search intent
When people search for your website, what they are trying to find out? Do they want to buy something or are just looking for information?
So it is important to know the intent of a user. Sometimes, it is obvious from the queries, but they're also times when it is not expressed.
Google Hummingbird update is all about this, it digs into the context of the search query, and get to know what searcher is looking for. They then look into your site to find if it answers to the query best.
So it is very crucial to consider user intent when creating content, so you can enhance the relevance of your page to some specific queries.
Use long tail and question phrases
People use full long sentences to conduct a voice search. They use a conversational tone. They ask questions instead of using short, choppy keywords.
Also, using long tail keywords is good not just for voice search but it will also help you with your traditional SEO effort.
Long keywords containing more than two words have relatively low competition and thus, high potential to rank for.
Make sure to add the questions that you use in your post to pages around your site.
Boost your site speed
Time is crucial for searchers. According to studies, most people don't want longer than 3 seconds for a site to load. This means if your site is loading slowly, your potential customers are likely to move away and go to your competitors' sites.
Site speed also impacts whether or not your page will appear in voice search results. So to reach those people using voice search, your site speed should be up to the market. It should load faster. If not, improve the loading speed of your site.
 Implement schema markup
Schema markup is structured data in your HTML code, which helps search engine better understand your site's content.
Using structured data, you can help search engines crawl and read your content efficiently.
Having this structured data can help your pages appear in featured snippets, thereby increases the chances of them appearing in the voice search result.
A website with rich snippets is likely to get more click-through rate, drive traffic, and thus brings you competitive advantages.
Local SEO
According to BrightLocal, "58% of consumers use voice search to find local businesses."
In fact, most people use voice search when they're walking or driving somewhere. And most of the searches made are about finding a place. This means people are more likely to use "near me" phrase when conducting voice search to find a local business. If you cater to the needs of people in a particular place, you should invest in local SEO.
To conclude
As more and more people are already using voice search to find an answer to their queries or buy or find a local business, it is time for businesses – no matter it is a small startup or a big brand – to optimize their website for voice search.
Those who have already incorporated this into their SEO strategy will improve content visibility, which means are likely to get more traffic than those who do not. If you want to tap into the opportunity the voice search offers, get started with these strategies, and this will certainly boost the result of your SEO.
The following two tabs change content below.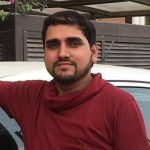 Amit Mishra
Amit Mishra, the co-founder of Media Search Group, loves to pen down about marketing and designing. Be it search engine optimization(SEO) tips and strategies, Social Media Optimization, Increasing Engagement, and Traffic Score, Web Design and Development, Mobile Applications, Conversion/Sales, he covers it all. Been in the business for a long time, Amit Mishra knows some of the best strategies on how to expand and grow a Business Online.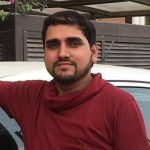 Latest posts by Amit Mishra (see all)