Link building as any SEO expert will tell you, is essential to drive traffic organically to your website through improved search engine ranking. This is more so because Google's Panda 4.0 update has made link analysis an important part of overall site ranking. By analyzing the source of external links to a website Google's algorithm determines the ranking and authority of a site. An important consideration in this is based on whether the links are from a spam source or from a genuine website. Now that the Panda update has made it clear to marketers that toxic backlinks play as important a role in bringing down search rankings as good backlinks do in improving rankings, marketers are increasingly focusing on ensuring that there no toxic backlinks that can bring down site ranking or remove it from search engine altogether.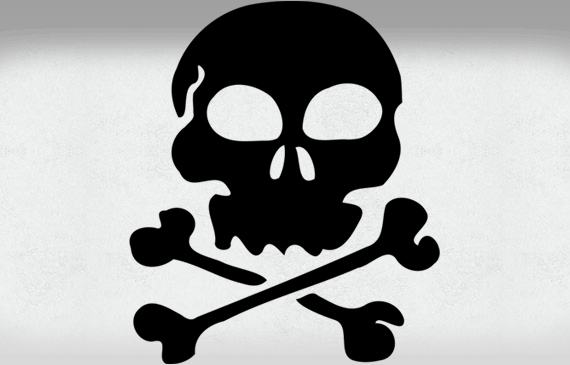 How do Toxic backlinks affect a website?
Toxic backlinks basically refer to incoming links to a site that reduce the websites ability to rank well in Google search ranking or in other words impair Search engine optimization. Google's primary concern is to ensure a great experience for site users by minimizing the possibilities of any bad site experience by the user. Hence, any link that Google's algorithm perceives as adding no value to the website but artificially created just to boost ranking or traffic to the site is considered an unnatural or toxic link by Google and subject to penalties depending on the number of such toxic links present in the website.
How do websites fall into the Toxic backlink trap?
The credit for building toxic backlinks more often than not unfortunately goes to SEO companies out to make a fast buck by promising clients a high ranking on Google in a short period of time. Website owners knowing little about SEO and even less about Google are lured into buying one of the packages which offers recurring first page ranking on Google at very competitive prices and within short period of time. Once you see your website listed among the top 10 within a week you start trusting the SEO Company with no idea of the kind of SEO tactics employed by them to get the top 10 rankings. SEO company's promising results within a short period of time without a detailed SEO plan are more apt to use black hat SEO techniques including link building through toxic backlinks. This might yield results in the short run but are eventually caught by the Google algorithm and the website has to suffer the consequences of penalties in the form of lower rankings or removal from search rankings altogether.
Sometimes toxic backlinks might also be created unknowingly due to spamming of your website or even email anytime in the past. If your website or even your email has been accessed by spammers in the past, there is a good possibility that your website might have toxic backlinks to the spamming source and might potentially get listed under the category of blacklisted websites
Whatever be the reason for the existence of toxic backlinks in your site, identifying and removing it is essential for website owners who do not want to suffer penalties from Google in the form of lowered rankings.
How do I Know if a link is toxic?
If you are experiencing a sudden drop in traffic to your site post the introduction of Google Panda 4.0 update, there is a good enough reason to check your website for the existence of toxic back links. Sometimes Google itself sends out a warning message to the website warning of penalties in case the website continues to use unethical SEO techniques to boost traffic and search rankings. Even if you have not experienced either of the above 2 scenarios, as a website owner it is recommended that you analyze the incoming links to your site to ensure that there are no toxic backlinks present.
The very first step is to log into the Google Webmaster Tools to get an overview of incoming links to your site. You can also take the services of SEO tools for a more comprehensive and detailed view of incoming links to your site.
Next go through the list of links to identify the source of these links. Links which can be toxic include links coming from:
Sites not indexed by Google
Sites without any page rank
Porn or gambling sites
Spamming sites
Sites with little or no traffic
Sites with a very recently created domain name
Payday Loan sites
Sites displaying a virus or malaware warning
Link network sites
Sites with an unusually large number of external links
Sites that have no relevance to your website
Sites with very high number of external links
While it is important to remove links coming from toxic sites, it is equally important to preserve links coming from trustworthy sites, hence be sure to trace the source of each link to correctly pinpoint toxic back links that need to be removed.
How to remove Toxic Back links
The first thing to do once you have identified toxic back links to your site is to disavow these links by logging into the Google webmaster page and following the instructions provided by Google for Disavowing a Toxic Link. The disavow tab basically allows you to choose links that you can confirm to Google are toxic back links not authorized by you and hence should not be considered for any search engine purpose whatsoever.
But this is not all that you need to do. In order to prevent any future problems it is best to get rid of the toxic backlinks from your site once and for all.
The following two tabs change content below.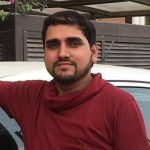 Amit Mishra
Amit Mishra, the co-founder of Media Search Group, loves to pen down about marketing and designing. Be it search engine optimization(SEO) tips and strategies, Social Media Optimization, Increasing Engagement, and Traffic Score, Web Design and Development, Mobile Applications, Conversion/Sales, he covers it all. Been in the business for a long time, Amit Mishra knows some of the best strategies on how to expand and grow a Business Online.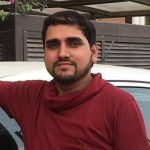 Latest posts by Amit Mishra (see all)