With digital marketing becoming highly popular, marketers and brand managers have started concentrating their efforts towards the online marketing strategies. Along with SEO (Search Engine Optimisation), SMM (Social Media Marketing) has assumed greater significance. Various brands are vying for the customer attention on multiple social media platforms such as Facebook, Twitter, LinkedIn, Instagram and numerous others. With a large number of customers spending many hours on these social media platforms every day, it has become a highly attractive marketing avenue for brands and marketers. That is why they have started developing specific strategies for social media to capture the attention of the target audience and drive them towards the sales funnel. When a user is exploring a particular social media platform, he/she is notably relaxed and are more receptive towards new information. So, if you are able to get them to click on your advertisement or link, it is very likely that you can generate qualified leads which can be converted easily.
Why is Social Media Marketing Important?
Not only youngsters, but even elderly consumers are also now using these social media platforms to connect with their friends and share information and messages. This makes social media an immensely useful marketing platform for marketers. You must create a robust online presence across multiple social media platforms so that you can reach out to your target customers effectively and minimize your marketing costs as well.
But regular changes in social media platforms mean that marketers also need to keep on changing their strategy to stay ahead of the competition. It might be hard for you to keep abreast of the rapidly changing scenario of social media platforms, but it is one task that you need to perform nonetheless. If you want to stay competitive and grab more customers for your business, then you must stay updated with the latest developments on social media platforms.
Who Can Help with Your Social Media Marketing?
With so many social media platforms out there, it is not possible for you to analyze latest social media marketing trends on your own and then develop strategies accordingly. This is where you need the services of an experienced Social Media Marketing agency who can take care of all the complicated processes involved and help you achieve your desired marketing goals through its Social Media Advertising services.
These Social Media Marketing Company have years of experience of handling different client portfolios and are able to develop a comprehensive social media marketing strategy for you, which can help you attract a large number of potential customers in the shortest time possible. If you also want to avail Social Media Marketing Services in India, then you must conduct online research and then select one which suits your requirements best. Do not hesitate to ask questions and clarifications regarding benefits of SMO services and only when you are satisfied, should you take a decision.
Benefits of Having a Social Media Agency
It is imperative for you to avail services of a renowned SMO company in India as the benefits offered by them far outweigh the cost to be incurred by you. Some of the significant benefits that you can enjoy by hiring an experienced Social Media Marketing agency are:
Marketing of Your Brand: These agencies employ effective and tested marketing strategies to promote your brand and company across multiple social media platforms in order to ensure that your message reaches out to the maximum number of potential customers. Devising effective marketing strategies is the first function of a social media marketing agency.
Brand Recognition: Social media agencies are expert at creating a buzz about your brand and getting influencers talking about your brand. These agencies have in-depth knowledge about which platforms to choose, which strategies to adopt and what type of content to be pushed through. It helps generate awareness regarding your brand, and target customers start recognizing your brand.
Generating Leads: Social media agencies are adept at using various techniques to create curiosity about your brand amongst the target customers and getting them to click on the links that lead to your website. Once the customers are on your site, it is relatively easy for you to get their contact details to create leads which can be converted into sales later on.
Maintaining Competitive Advantage: Social media agencies have experience of handling the competition in your niche and develop strategies that help you stay ahead of your competitors. They conduct competitor analysis and then introduce regular changes in your social media strategies to make sure that your message reaches out to target customers more effectively.
Time-Bound Results: By outsourcing the social media management to an expert social media marketing agency, your business can not only save a lot of time but also a lot of money. These agencies have experts who have years of experience handling various related tasks. As such they are able to deliver time-bound results at most cost-effective prices.

Brand Promotion: Social media agencies can help promote your brand amongst the target audience not only on some of the popular social media platforms but on lesser-known platforms that still have a sizeable user base. The competition there is less, and as a result, you are able to achieve better results with minimal investment. This helps in ensuring uniformity across your social media marketing efforts.
Tips to Enhance Your Social Media Marketing Strategy
If you are also looking to introduce some changes in your Social Media Marketing strategy, then you must read the points mentioned below, which will help you understand the latest trends in the industry. Thereafter you can introduce the necessary changes in your social media marketing strategy and ensure better results in quicker time: –
Use Visual Tools: Latest research results reveal that users are more likely to notice an interactive video or an interesting picture as compared to a written content piece. They are also more likely to share such content with their friends and contacts. So, you must focus on visual social media platforms such as Instagram and YouTube as well.
Customized Posts: Different social media platforms have different user groups who use the particular platform uniquely. So, it is not advisable to use only a single strategy across multiple platforms. You must develop customized posts for respective social media platforms as it shows your dedication towards the customers and their preferences. It contributes significantly towards improving your credibility in the eyes of the customers.
Create Engaging Content: You must aim to involve your target customer with your brand. Do not push for sales straightaway, instead focus on creating a long-term relationship. You can create contests and campaigns that offer rewards to your target customer base. It could be a monetary or non-monetary incentive but is highly effective in engaging the customers with your brand.
Use All Platforms: Although it might sound strange, there are other social media platforms such as Pinterest, Vine or StumbleUpon which have a sizeable customer base. There the competition is less, and you have a better chance of grabbing the customer attention without much difficulty. You must include these platforms in your social media campaigns along with the most popular platforms as well.
Use LinkedIn: Right now, LinkedIn is the most popular social media platform for professionals. It will significantly enhance your reputation if you make sure that you regularly post informative and high-quality posts on LinkedIn. This will help create brand awareness amongst people who matter, i.e. the decision makers. If you are into B2B sales, it is a must include in your social media campaign.
Organise Webinars or Events: When you organize an online event, the people who are attending or participating are the ones who are interested in your product niche. This offers you an excellent opportunity to create a buzz about your brand. Participants in these webinars can also discuss topics with each other; this gives you a unique opportunity to generate positive word of mouth publicity for your brand.
Integrate Efforts: Your social media marketing campaigns must compliment your offline marketing campaigns. It is essential to deliver a uniform message to your target customers across all marketing platforms to make a lasting impact on their minds and reinforce your brand identity.
Respond to Comments: If anyone has posted a question or query on your social media page, it shows that they are somehow interested or associated with your brand. You must promptly respond to questions and try to resolve complaints amicably to explain to your target customers that you care about them and are a highly responsive business. Do not try to suppress negative comments, instead focus on resolving them and trying to make changes in your social media campaigns.
Social Media Marketing is right now one of the most important and cost-effective marketing tools for marketers. You must keep abreast of the latest social media marketing trends and avail services of a professional Social Media Marketing Agency to maximize the benefits of your social media marketing campaign.
The following two tabs change content below.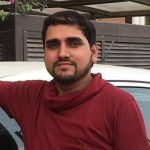 Amit Mishra
Amit Mishra, the co-founder of Media Search Group, loves to pen down about marketing and designing. Be it search engine optimization(SEO) tips and strategies, Social Media Optimization, Increasing Engagement, and Traffic Score, Web Design and Development, Mobile Applications, Conversion/Sales, he covers it all. Been in the business for a long time, Amit Mishra knows some of the best strategies on how to expand and grow a Business Online.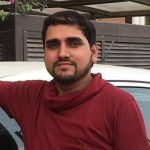 Latest posts by Amit Mishra (see all)