In the present-day market scenario, all companies and brands are pushing for growth through digital marketing techniques and why not? After all the benefits offered by digital marketing far outweigh those provided by traditional advertising mediums. But due to the presence of so many brands online, it has become essential to distinguish your brand from others, to stand apart from the crowd and grab the attention of the customer. If the present trends persist, in the next decade the most significant retail wars will be fought online. One of the most potent tools that you have at your disposal to break the noise and take your message to your target audience is through Search Engine Optimisation (SEO). There are various professional SEO companies that are offering a vast range of special SEO packages and affordable SEO packages to help you in your quest for the first page ranking on search engine results page (SERP).
What is SEO?
When someone has to look for any information online, the first thing they use is a search engine. A search engine helps you to find out various online resources that can satisfy your requirements. But how will the search engines understand if your website is relevant for the searcher or not. That is why all major search engines such as Google, Bing and Yahoo have developed their search algorithms, which help them rate a website on various parameters and then rank it accordingly. This methodology is critical for most of the brands online as the more relevant your website is according to a search engine, higher would be the ranking that it would be getting on the SERP. The biggest fight amongst all competing brands is to grab the coveted first page ranking on the SERP, as 99% of searchers do not go to the second page of the SERP.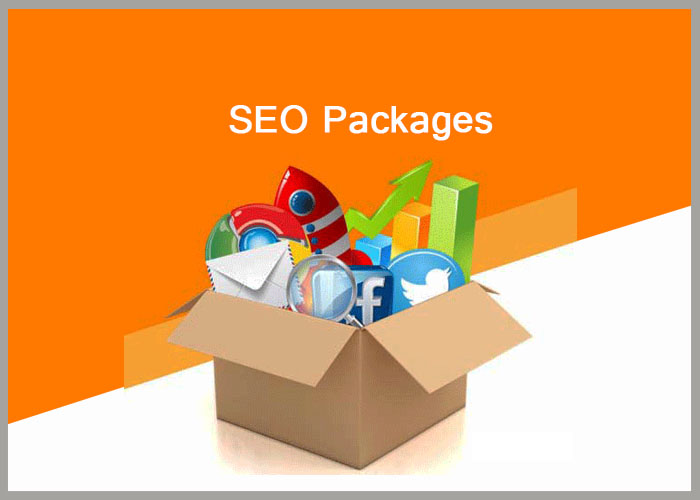 So, companies need to optimize their websites regularly, according to the changing algorithm of the search engines to make sure that they stay relevant according to the search engine. These optimizations involve various techniques, both on-page and off-page, to enhance the relevancy of your website according to the search engine algorithms. These activities collectively are called Search Engine Optimization (SEO) activities.
SEO can be defined as a set of techniques that are used to boost the ranking of your webpage in SERP, through organic and mostly unpaid methods. These techniques make sure that your website is ranked higher by the search engines due to the high relevancy of the content posted on it. Posting high quality content attracts visitors looking for such information and in turn enhance the importance of your website for various search engines.
Who can help with my SEO?
SEO might seem deceptively simple, but it is not. There are a lot of activities that need to be executed professionally to deliver best results for the respective website. You may try to perform these tasks on your own, but then there is no guarantee that you will be able to execute it exactly the way it was supposed to be completed. This is where the need for an SEO agency comes in to picture.
An SEO agency is an entity that has a team of SEO professionals who have many years of experience in their respective field and help companies achieve their digital marketing goals through cheap SEO plans and SEO packages. The SEO agency will discuss all your requirements, understand all your goals and would then formulate the best strategy for you to improve your search engine ranking gradually. There are many professional SEO agencies offering best SEO packages in India, from which you can choose the one that meets your requirements the best. If you want, then you can ask them to develop customized, affordable SEO packages exclusively for you. You need to research online to get complete information regarding SEO packages and pricing in India and only then select the one which meets your requirements.
Points to remember for an effective SEO campaign
If you do not have a precise idea about the various factors that you should pay attention to while selecting your SEO packages, then you must read the points mentioned below. It is imperative that you understand these factors so that you can check if your SEO agency is following these correctly or not.
On Page SEO: Charity begins at home. It is essential for you to optimize your website according to the latest algorithm updates from the respective search engines. It includes optimizing your content for keywords, including high quality informative content, including meta tags and meta descriptions. These activities are aimed to improve the relevance of your website for search engines.
Off Page SEO: These techniques include various activities that must be performed on other websites and platforms to improve the relevancy of your site and drive more traffic. There are various activities that can be performed for Off Page SEO such as Blog Posting, Link Building, Commenting on Blogs, submitting articles and making the page friendly for crawlers.
White Hat Techniques: You should make it a point that all the SEO activities being undertaken are White Hat Techniques, and no illegal Black Hat techniques are used. Using black hat techniques will lead to falling in your SERP ranking, and the search engines may block your website also. Whereas white hat techniques help you get long-lasting results. Even though it may take some time, but it is well worth the effort.
Relevant Keywords: Whenever anyone is trying to search online, they type in a few words and the search engines show results according to these words only. These are called Keywords. Basically, keywords are the essence of SEO. You need to conduct online research and find out the most searched and relevant keywords in your business niche using various tools and then optimize your content according to it. But you need to make sure that the keywords must be organically infused and not stuffed in the content. All the content that you will be posting on-page or off-page must be optimized according to the keywords only.
Analytics: Just performing the SEO activities is not enough, you need to be able to monitor its progress and then introduce changes as the situation may demand. There are various tools available online which can help you track the progress of your SEO campaign and analyse the efficiency with which they are driving traffic to your website. If the results are not as per your liking, then you need to introduce changes in your SEO strategy as required.
Blogs and Articles: People do not use internet for shopping only, they use it to seek information. Rather than pushing your products and services to the target customers, you must focus on pulling the prospective customers to your website through various informational blogs and articles. When the target customer spends time reading the content that you have posted, it helps you develop a relationship with them and then gradually push them to make the purchase decision in your favour.
Sharing Options: Whenever you post an article or blog on another platform or on your own website, you must make sure that it has social media sharing buttons. This will help you spread your content to a large number of readers across multiple social media platforms such as Facebook, Twitter, LinkedIn and Instagram. The more people would read your content; better are the chances for backlinking as well as attracting traffic to your website.
Sitemap and no broken links: Your website must include a sitemap so that the crawler can easily read all the pages on your website and display them on the SERP when anyone is looking for products and services or information related to your niche. You must monitor your website regularly and make sure that there are no broken links as it is a big turn off for customers.
Link Building: Search engines highly value those websites that have backlinks from highly ranked websites. So, you need to post informative and high-quality content to encourage others to share your posts and offer you linking opportunities.
Long Tail Keywords: You must use long tail keywords in your posts as they would help improve your SERP ranking quickly. Long tail keywords are those keywords that have 4 or more words and offer a specific solution. When your target customer would search for some specific product or service and if you have optimized your content accordingly, it will boost your chances of appearing in the top results
The main purpose of SEO is to get your website to rank higher in the SERP, and that is why you need to hire a good SEO agency that offers best SEO packages in India. Do not necessarily go after cheap SEO plans, you need excellent results from your SEO campaign, and even if you need to spend a little extra on it, there is no harm in it.
The following two tabs change content below.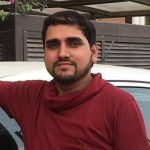 Amit Mishra
Amit Mishra, the co-founder of Media Search Group, loves to pen down about marketing and designing. Be it search engine optimization(SEO) tips and strategies, Social Media Optimization, Increasing Engagement, and Traffic Score, Web Design and Development, Mobile Applications, Conversion/Sales, he covers it all. Been in the business for a long time, Amit Mishra knows some of the best strategies on how to expand and grow a Business Online.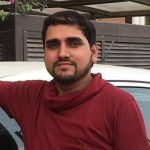 Latest posts by Amit Mishra (see all)