Studies show that around 85% of people looking for a product or service, search online. And if the search results as they enter the precious queries, do not include your website, customers are going to end up buy from your competitors. This is where you need to invest in SEO. The big question is how much do you spend on SEO?
Note that spending on SEO is not a cost but it is an investment that brings you a good return for a long spell of time and in several ways. So investing in SEO is a good idea, or say a crucial part of your strategy to grow your business faster and get an edge over your peers.
How much does Best SEO Packages cost is not the question you should ponder over, but the question of how much and how long should you spend on the SEO services. The cost of SEO largely depends on several factors, and the keyword is one of them. For example, ranking for a highly competitive keyword may cost up to 15 dollars per click in Adwords compared to the cost associated with ranking for a locally searched keyword. Likewise, there are other factors that affect the cost of SEO services. Areas, class, region and time are other factors on which the cost of best SEO package depends.
No matter whether you are a local business, startups or an established national or international entity, here you will get a valuable and more insightful knowledge about how much you should spend on SEO services.
What is the average cost of SEO?
In fact, as the price range varies so starkly, it is difficult to get to know what exactly the cost one should afford is. However, considering a number of packages and services out in the market, you may come out with the average cost of SEO Services in your area. All you need to do is just get the price tags of a quite good number of SEO packages include the cheap SEO packages. You will see that there is not a big gap in the price tag of those packages. Though there are no certain factors that determine the cost of SEO packages, there are some common elements that play a vital role here. They may include:
• Location – the area where you buy SEO services
• Goals – why you need SEO services, what you want it to do your business are common factors in determining the cost of almost all best SEO packages
• The timeline is also the factor in it. The faster you want the result, the more you need to pay
Though there are many other factors as well, almost all leading SEO agencies use these elements while determining the cost of services or packages they offer.
Types of Packages
SEO services may be hired by hour basis or project or monthly basis. You have the option to choose the one according to your convenience. Let us take a look in more detail at each of them.
Hourly Charged SEO Services
It is, of course, the most popular pricing scheme. In this scheme, you SEO Company charges you a fixed rate per hour. This is a good option for those who are doubtful about the results. To make sure the SEO Company you hire is competent enough to bring the result you want, you can go with this option.
If you choose this hourly SEO services, an agreement is made, determining the types of activities that will be performed. You will be provided a report of work or activities done at the end of every month. And then you proceed to pay.
Generally, the charges made in this scheme range from $5 per hour to $20 per hour. However, this may vary from one location to others. For example, the cost of cheap SEO services in India is relatively low so if you hire an agency or a consultant in India, the range will be a little lower.
Also the size of the company you hire also affects the cost you pay. The bigger an SEO agency is, the more it charges you. So when you are hiring an agency to do SEO for you, you should keep those things this in mind.
SEO Services Per project
It is pretty different from the one we talked about above. In this scheme of pricing, you agree a fixed amount of money for the whole project. So the time is not is a factor here. And you won't pay an additional amount of money if it takes more than expected time to deliver the project.
But with this scheme, you have to pay around 30 of the cost of SEO Services in advance, and the rest of the amount is agreed how to pay. Generally, most agencies take it on the completion of the project. If you have little knowledge about SEO and not taken such services before, then it is better to go with project-based SEO packages where you do not need worry about how much time it will take to achieve your goals.
Monthly Charged SEO Services
As SEO is not a one-day expedition, monthly based SEO services would be ideal. Also, it takes at least one month for the result to appear. The result will start appearing provided your website is already optimized to an extent, and the need is to focus more on some particular areas. Monthly SEO packages will cost ranging from 500 to 1500 dollar. But you hire services from SEO agency based out of India, this range of price is relatively low. So you save a good amount of money you by choosing cheap SEO Services in India.
Difference between SEO services and SEO package
Do not confuse with packages. Cheap SEO packages offer some fixed activities so you cannot add anything that you need later on. Also, the cost of the package is fixed. So you have no options to pay by the hour or month.
On contrary, SEO services have no such restrictions. Hire SEO services and get any activities done. For example, you can get social bookmarking done or a campaign. Keep this in mind when you are looking for an SEO agency or consultant to do SEO for you.
Cost of SEO Services in India
You have a low budget but you need the best SEO services? You should search the options in India. There are many leading SEO companies in India which offers a wide range of SEO services designed to suit different budget. Most agencies in India have SEO packages depending on factors like:
• The number of keywords you want to target
• How soon you want to rank in top position in search result
• Your website's current position in the result rankings
• The level of competition in the area you do the business
The following two tabs change content below.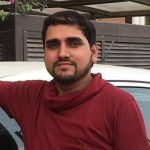 Amit Mishra
Amit Mishra, the co-founder of Media Search Group, loves to pen down about marketing and designing. Be it search engine optimization(SEO) tips and strategies, Social Media Optimization, Increasing Engagement, and Traffic Score, Web Design and Development, Mobile Applications, Conversion/Sales, he covers it all. Been in the business for a long time, Amit Mishra knows some of the best strategies on how to expand and grow a Business Online.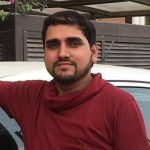 Latest posts by Amit Mishra (see all)