The analytics metrics for your site are a measure of the type of traffic – quality or quantity that your site is getting. If you have not yet compared your year on year data, you will understand the difference between quality and quantity traffic. And by comparing we don't mean having a look at the week on week or month on month data. We mean having a look at the bigger picture by comparing year on year data. If you are fetching good traffic, your traffic should be up year on year.
How to find out if your traffic has improved?
Improvement in traffic is relative to your goals. Quantity or quantity traffic is also dependent on your business needs. But if you really want to check if your quality has improved, you can take up the data for bounce rate, average time on site, page views per visit, unique visitors, etc to evaluate the improvement.

However, you will find that no matter how much traffic your website is getting year after year, you will never have enough traffic on your website. It is a human tendency. We are never satisfied by what we have and keep striving for more.
The case for website traffic is the same. We constantly keep pushing our efforts in direction of gaining more and more traffic. The 'enough' is not fixed and 'more' tends to infinite in the online world. Expanding traffic is a priority for website owners.
Why is fetching traffic to the website so important?
If we put it in simple words, fetching traffic is to make not just 'enough' but 'more' money. Digital marketing companies know that the ultimate aim of fetching traffic is gaining money.
As a good marketing thought, you must learn that if your traffic is getting a lot of traffic and a considerable proportion of it is not converting it into customers, you are having quantity traffic and not quality traffic.
Quality Customers Vs Quantity Customers:
In this article, we shall see how quality traffic is different from quantity traffic and how quality traffic can be gained for a particular website. Let us begin.
What is Quality Traffic?
With over 1.2 billion searches being performed from mobile and non-mobile devices every single day, it is a pretty decent question to ask. As per the "superior digital marketing agencies", quality traffic is that proportion of incoming website traffic that gets converted in clients or customers.
In other words, traffic is said to have quality if it generates conversions, directly (sales) or indirectly (subscription, sign up or referral). As a website owner, your priority must be increasing the share of quality traffic.
Your visitors must find everything relevant to their search query on your site so that they can't return without making an action. Your ROI and growth are largely dependent on it.
Is getting quality traffic easy?
It is a myth that getting quality traffic is free, fast and easy. It is not at all the cup of everyone's tea. You have to be very patient while looking out for quality traffic. You must also be prepared to sacrifice the useless quantity traffic to your site.
Optimising for great quality traffic requires a long time investment and takes its due time before it begins to pay. The major reason behind the delay is lack of efforts in the direction. Most of the running websites have the inability to distinguish between quality and quantity traffic.
Why are quality customers important?
We never go into quality customers vs quantity customers analysis and keep running our site every day. Quality customers coming to the site are the ones who give strength to your business by making a purchase or an account or an action. They are assets to your business.
Now that we have realized the importance of quality customers (to boost conversions, of course), we must have a look at the ways in which we can get not just traffic, but quality traffic.
What are some of the tips to fetch good quality traffic?
No doubt your site will fetch traffic. But there is a doubt that it will fetch quality traffic or not. Your business marketing strategies must have a room for investment in quality customers. Here are some tips that will improve the quality traffic to your website.
1. Target quality keywords
By quality keywords, we mean those search terms that are most relevant to your offerings. Is a visitor comes to your site, he or she must not find your site or products or services irrelevant.
Remember that you just don't need any traffic to your website. You need quality traffic to your website. This can be achieved by the use of quality keywords that bring converting visitors to the site.
While opting for keywords, the intent of the searcher should be in mind. Presume yourself to be a consumer and think the search terms that the consumer would use to find your site or specific page relevant.
2. Steal keywords from competitors
You already know which sites are ranking higher than yours in your niche. If you are running lack of ideas on how it is happening, you must do some keyword research of the websites in your competition.
Bank upon the cheat code of stealing the keywords from high ranking sites. You can create a library of keywords after analyzing 2 to 3 websites. And all the He keywords in your researched library will be promising.
3. Answer questions in content
As a great investment on quality customers, you must focus on content. More than 80% searches performed on the web are to find answers to question or solutions to problems and not to make a purchase.
A how to do something or why something happens guide will bring round the year traffic to your website. If the how-tos and whys are optimized for specific quality keywords, they become a continuous source of traffic.
Ironically, on any high niche site, 6 out of 10 top pages are detailed answers to frequently asked questions or detailed solutions to commonly encountered problems. Crafting question-based content retains a lot of quality (relevant) traffic on your site.
4. Go long tail with keywords
The Internet has become cluttered with web pages that are optimized for short tail keywords. In fact, the use of short tail keywords in large proportions leads to keyword stuffing.
Contrary to this, long tail keywords are capable of bringing in tons of highly relevant traffic to your website. You can beautifully optimize a single content for multiple long tail keywords. In that way, you make a single page rank for humse reds or even thousands of long tail keywords.
If you are wondering where to get ideas f r long tail keywords, you can go through the related searches of search results, relatedness queries in trends and search terms in search suggestions. You will have plenty of ideas.
5. Revise and update old content
You must be thinking what has old content to do with traffic. But it has the most to do with traffic. The existing pages on tourney website are already indexed and have an established trust rank.
If you revise the content, making it Loren elaborate and updating the facts, it becomes refreshed and begins to fetch traffic. This might appear to be in contrast to the popular technique of publishing content more often but it is certainly a good practice.
Search engines, especially Google, Are in love with new, Latest and updates content. This means that even your old page will rank up once you revise the contents.
Join hands with interlinking
Backlinking was once one of the most effective ways to fetch quantity traffic to the website. As the need shifts from quantity to quality (conversions), the practice of backlinking has also gone obsolete.
Backlinks are not only difficult to acquire but also difficult to maintain. The new and promising practice to multiply your traffic magnanimously is interlinking. While crafting your web pages, keep an eye on creating interlinked with your existing pages.
It is very difficult to fetch a user to your website and it is more difficult to retain the visitor on your site. Interlinking is a preventive measure to not let them go and massively multiply page views. But here too, Quality interlinked only brings quality traffic. If any user follows an interlink which is not relevant to what he was looking for or expecting, he or she shall bounce back.
Run after social media promotion
While social media management services at beyond the scope of SEO, you can fetch quality traffic and generate sales from social
Media promotion. The only catch on turning to social media promotion, instead of display ads and PPC marketing is the choice of platform.
If you are focused on visual stuff, Pinterest will be best and for business stuff, LinkedIn will be best. However, Facebook, Instagram, and Twitter happen to be niche neutral. You can run all kinds of advertisements on them.
You can carefully promote posts from your website on social media and make the most out of the quality traffic that you get through the targeting options.
These are a few tips and we shall keep updating you with more as we discover them. Until we get back with more, you must incorporate these tips into your business marketing strategies and review for quality traffic today itself.
Conclusion
Even if you are going for paid traffic, make you It is quality traffic. Get your display paid advertising agency or " Professional PPC experts" into keyword research and quality Optimisation so that you eventually bring down your investment in quantity traffic. Ultimately quality customers are what each and every business needs.
The following two tabs change content below.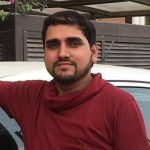 Amit Mishra
Amit Mishra, the co-founder of Media Search Group, loves to pen down about marketing and designing. Be it search engine optimization(SEO) tips and strategies, Social Media Optimization, Increasing Engagement, and Traffic Score, Web Design and Development, Mobile Applications, Conversion/Sales, he covers it all. Been in the business for a long time, Amit Mishra knows some of the best strategies on how to expand and grow a Business Online.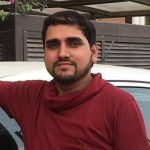 Latest posts by Amit Mishra (see all)