Every website has some specific goals to achieve.
Google Analytics
(GA) is a revolutionary tool that helps in analyzing whether a website is actually accomplishing these goals without spending a penny. Not every website has the same goals. While a blogger's website goal is to increase the number of readers, an e-commerce website's goal may be conversion and increasing revenue.
Calls-to-action (CTAs) are the critical elements that link the objectives of a website to its goals. The CTAs embedded within your website content may range from Registration form to Sign up and Buy buttons. The only way to know how these CTAs are performing is to monitor website metrics or key performance indicators (KPIs).
In this post, we are going to introduce the top 20 Google Analytics Metrics that you must track in 2020 to stay ahead of the competition in the digital landscape. But before diving deep into the details of crucial metrics, let's have a glimpse of what important Google Analytics Metrics you will learn about.
Most Useful Google Analytics Metrics
Sessions and Users – to monitor traffic
New and Returning Visitors – to know how often users are returning
Pageviews vs. Unique Pageviews – to know if your content is compelling
Bounce Rate – to check if visitors are being satisfied
Bounce Rate by Browser – to find out if there is an issue with a particular browser
Average Session Duration– to check the quality of traffic
Exit Percentage – to check which web page is underperforming
Locations – to monitor from which country more traffic is generating
Device Usage – to know the responsiveness of your website
Behavior Flow – to see how people go through your website
Top 10 Landing pages – to check which landing or entrance pages are more relevant
Site Speed – to know how fast your website is loading
Sessions by Channel – to track performance on individual channels
Acquisition Overview – to keep an eye on traffic sources
Social Overview – to find the impact of social media on your website
Traffic Sources – to track performance across top sources
Goal Conversion Rate – to see if visitors are performing desired actions
Organic vs. Paid Searches – to analyze the share of organic traffic
Top 5 Search Queries – to know the most common search queries for your business
Users by Gender – to check whether content is according to target group
Sessions and Users
The first two fundamental metrics to monitor website traffic are the number of sessions and users. Google Analytics sees each visitor as a user and also distinguishes between new and returning users. Besides, each user who visits your website also generates one or more sessions, whereby the session is terminated after half an hour of inactivity (and also at midnight).
Where to Find
You can see both metrics on the default dashboard of Google Analytics as soon as you log into the account. Alternatively, you can also find these metrics by navigating to "Audience" > "Overview".
New and Returning Visitors
The differentiation between new and returning visitors can be helpful in gaining valuable insights to improve website performance. The behavior of both groups differs significantly and their relationship to a website is influenced by several factors such as business model, industry, user intent, and marketing channel responsible for initial contact.
When visitors return to your website, it implies they already have increased interest in your brand, service, or product and you can guide them to do the desired action by presenting dynamic and personalized content. Besides, you can raise the number of returning visitors by remarketing techniques.
Where to Find
You can track this metric by clicking on "Audience" > "Behavior" > "New vs. Returning".
Pageviews vs. Unique Pageviews
A pageview simply means any view of page tracked by Google Analytics. According to GA, unique pageview is counted when the same user goes on a single page several times per session. In simple words, when you land on a page, it's a page view. When you reload the same page, it counts another. If you leave the page and come right back, it is also counted as another pageview. Thus, it is a very useful metric to check if the content of a page is really remarkable.
Where to Find
To track pageviews, you can navigate to "Audience" > "Overview".
Bounce Rate
This KPI describes the percentage of sessions during which a single page (landing page) was visited. As such, it is helpful in finding whether the visitors are finding the content they need on your website. If they don't see what they are looking for, they instantly leave the website without further interaction and bounce. A low bounce rate means the higher average session duration and the higher number of pages viewed in a single session.
Where to Find
Bounce rate is located on the default dashboard of Google Analytics. You can also find it going to Audience and then Overview.
Bounce Rate by Browser
You know that browser compatibility is one of the critical factors responsible for enhanced user experience and successful online presence. Since browser-related issues usually occur repeatedly due to minor display errors and browser updates, you can detect and identify browser-related issues with an increased bounce rate. Plus, you can also inspect which browsers and their versions are most frequently used by the target audience.
Where to Find
In GA, go to Content > Top Content. Go to segmentation options located above the center pane and then, go down to Browser. Now, you can check out the bounce rate.
Average Session Duration
This metric is used in combination with the bounce rate to compare the quality of generated traffic. The lower bounce rate and the higher average session duration mean you are receiving the higher quality of traffic and anticipating the higher conversion probability.
Where to Find
The data of average session duration can be seen by navigating to Audience > Overview.
Exit Percentage
An exit page is the last page visited during a particular session. If exit rate for a certain page is higher, you can do something to improve its performance and retain the visitors for a longer duration.
Where to Find
To see exit rate in GA, go to Behavior > Site Content > All Pages and look at each page % Exit number.
Locations 
Through Google Analytics, you can find out where your visitors are coming from (by country). This metric can also be used to filter data while looking at other sections of GA.
Where to Find
To find it, click on Audience, Geo and then Location.
Device Usage
The metric 'device usage' tells you how responsive your website is. Undoubtedly, your website should be responsive no matter what technology is used. Users come from different sources and optimizing the responsiveness feature of your website will give you an extra edge.
Where to Find
You can probe 'Device Usage' by clicking on Audience, Mobile and then Overview.
Behavior Flow
Through Behavior Flow, one can analyze how users navigate a site based on some type of acquisition. In other words, this metric helps you see the path that visitors traverse from one page to another. Precisely, you can discover what content is most engaging.
Where to Find
You can check out Behavior Flow by clicking on Behavior.
Landing Pages
It's interesting to know that, in most cases, more than 90% of traffic is generated from a maximum of 10% of all landing pages, especially when it is about organic visits. Therefore, problems or improvements on such pages also have a massive impact on the generation of overall traffic. You can monitor quantitative as well as qualitative performance of the top landing pages as they play a great role in accomplishing marketing objectives.
Where to Find
Click on Behavior on the GA dashboard. Go to Site Content > Landing Pages. The top landing pages for the selected duration will be displayed.
Site Speed
Site speed is a critical ranking factor that helps you gain a competitive edge. If your website doesn't load quickly enough, the visitor will instantly close it and visit another website that loads faster. If site speed is too low, they won't even see what you are offering or sharing. This is, perhaps, the most frightening nightmare for a marketer. So, the loading speed of your website matters a lot.
Where to Find
You can get there by going to Behavior and Site Speed.
Sessions by Channel 
Google Analytics tool classifies your traffic so that you can track the performance of your website on individual channels such as organic, paid, direct, email, social, and so on. The metric, sessions by channel, means the number of channels assigned to each channel group.
Where to Find
You can find this metric by clicking on Acquisition > All Traffic > Channels.
Acquisition Overview
This is one of the most useful metrics which you should track most often as it enables you to keep an eye on different traffic sources such as organic search, direct hits, referrals, etc. Besides, it also contains details about session, percentage of new sessions, bounce rate, and a lot more. Through this metric, you can have a bird's eye view of how users are engaging with your website.
Where to Find
After logging into Google Analytics, you can find Acquisition Overview by going to Acquisition and then Overview.
Social Overview
This tab helps you measure social relationship as you can find information about where your content gets shared, onsite user engagement, and flow of users through your website. To know more, you can also create goals to track the social media role and value for conversion.
Where to Find
You can get to Social Overview by navigating to Acquisition > Social.
Traffic Sources 
This KPI provides an overall view of your sources in the form of a table. Each row denotes a traffic source and includes total sessions, new sessions, bounce rates, average session duration, and goal conversion as well. The list of traffic sources will grow as your website grows and by identifying underperformers, you can make improvements accordingly.
Where to Find
It is located under Acquisition Section. There you will find All Traffic and then Source/Medium.
Goal Conversion Rate 
It is one of the most important metrics you need to track. It refers to a process in which a visitor performs a desired action such as an online purchase, registration, or subscription. In GA, you can create a maximum of 20 conversion goals or target actions. After creation, you can easily track them for in-depth analysis and sustainable optimization to attain defined business goals.
Where to Find
To find metric and set up goals, go to Conversions > Goals > Overview > Set up Goals. After navigation, you will find admin tab with two options: +New Goal and Import from Gallery. GA' Solutions Gallery has more than 3000 goals and there are higher chances that you will find some relevant goals for your website as well.
Organic vs. Paid Sessions 
This KPI assists in comparing the number of clicks in Google Search Console that provides organic traffic and Google Ads that provide paid traffic with the tracked number of sessions.
Where to Find
For organic traffic, click Audience and then Overview. Click on the grey box that says "All Users", scroll to Organic Traffic, select it, and press the Apply button. Now, you can see organic traffic for your website.
Alternatively, you can analyze both traffic by going to Acquisition > All Traffic > Source/Medium. Scroll down the page to view different traffic sources, including organic traffic (google/organic) and paid traffic (google/cpc).
Search Queries
Researching on top search queries (that ultimately results in clicks) can reveal insightful information. You can check out whether the majority of clicks are for dubious or relevant search queries and find out how many overlaps there are. It helps you improve your content, tune the keywords in a post, think about posts you might want to create, and much more. For instance, transaction search queries (e.g. buy content management software) are often covered via SEA (Search Engine Advertising) and informational search queries are accessed via SEO (Search Engine Optimization).
Where to Find
First of all, you need to find Landing Pages and after that, choose a specific page or post. Take a look at the keywords being displayed. This way, you can have an overview of keywords your page or post is ranking for.
Users by Gender and Age
Through Google Analytics, you can have a view of different demographic characteristics of website visitors such as age, gender, and even general interests. This type of information is significant in customizing content to specific target groups. However, this data is not available by default. So, you need to enable the reports on demographic characteristics and interests.
By using this kind of information, you can ensure that you are reaching predefined target group and identifying (or converting) new target groups as well.
How to Enable
From Admin Tab: Sign in Google Analytics and click Admin. Navigate to account and property. In the Property column, go to Property Settings. You will find Advertising Features and set Enable Demographics and Interests Reports to On. Then, Save.
From Reporting Tab: Sign in GA account and navigate to account, property and view. Click Reports and then go to Audience > Demographics > Overview report and click Enable.
Final Thoughts
The digital world is expanding beyond your imagination and you need to stay updated, informed, and prepared to lead the competition. Ignoring the importance of website analysis tools like Google Analytics and not paying attention to crucial metrics can be harmful to your business. So, pull your socks up and get ready to embrace the challenges coming your way with the beginning of a new decade.
The following two tabs change content below.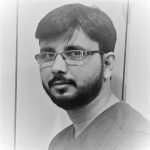 Dhirendra Kumar
Dhirendra Pandey is the Co-Founder & CEO of Media Search Group. He has been working in the Digital Marketing industry more than 10+years.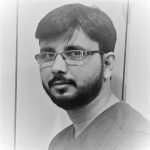 Latest posts by Dhirendra Kumar (see all)