As part of the constant effort to deliver a better experience to its users, Google has announced the June 2019 core update.  The previous update was in March 2019 called quality update where the focus on EAT. The sites with higher EAT had witnessed positively experienced. This means websites that had authority, expertise in their field and were trustable saw a surge in search ranking.  On the contrary, sites with poor ETA score were penalized as a drop in their ranking.But here Google June core Algo update is about more than EAT. What does it mean? Does this may affect rankings of the sites with high EAT score?  If so, who is to get affected most?
What is EAT?
E.A.T. (Expertise, authority, and trust) are factors Google use to rank a website. The search is said to love the sites with higher EAT, which means a site which has expertise and authority in their field and is trustworthy is more likely to rank better in the search engine result pages.  These (EAT) were the path for recovering Google's March 2019 algorithm update.
Who Will Be Affected By The Update?
It is difficult to predict this.  Even high authority websites have been hit hard. And DailyMail and CCN are the two most appropriate examples. They suffered an almost 50% decrease in ranking on the search engine result pages.
"Google's June 2019 Core Update rolled out on June 3th 2019 and CCN's traffic from Google searches dropped more than 71% on mobile overnight," says an article on CCN website. According to the site, "its daily revenue is down by more than 90%, which is a huge loss.
It is shared a list of sites that have suffered a loss as a result of the update. Let us have a look at them here.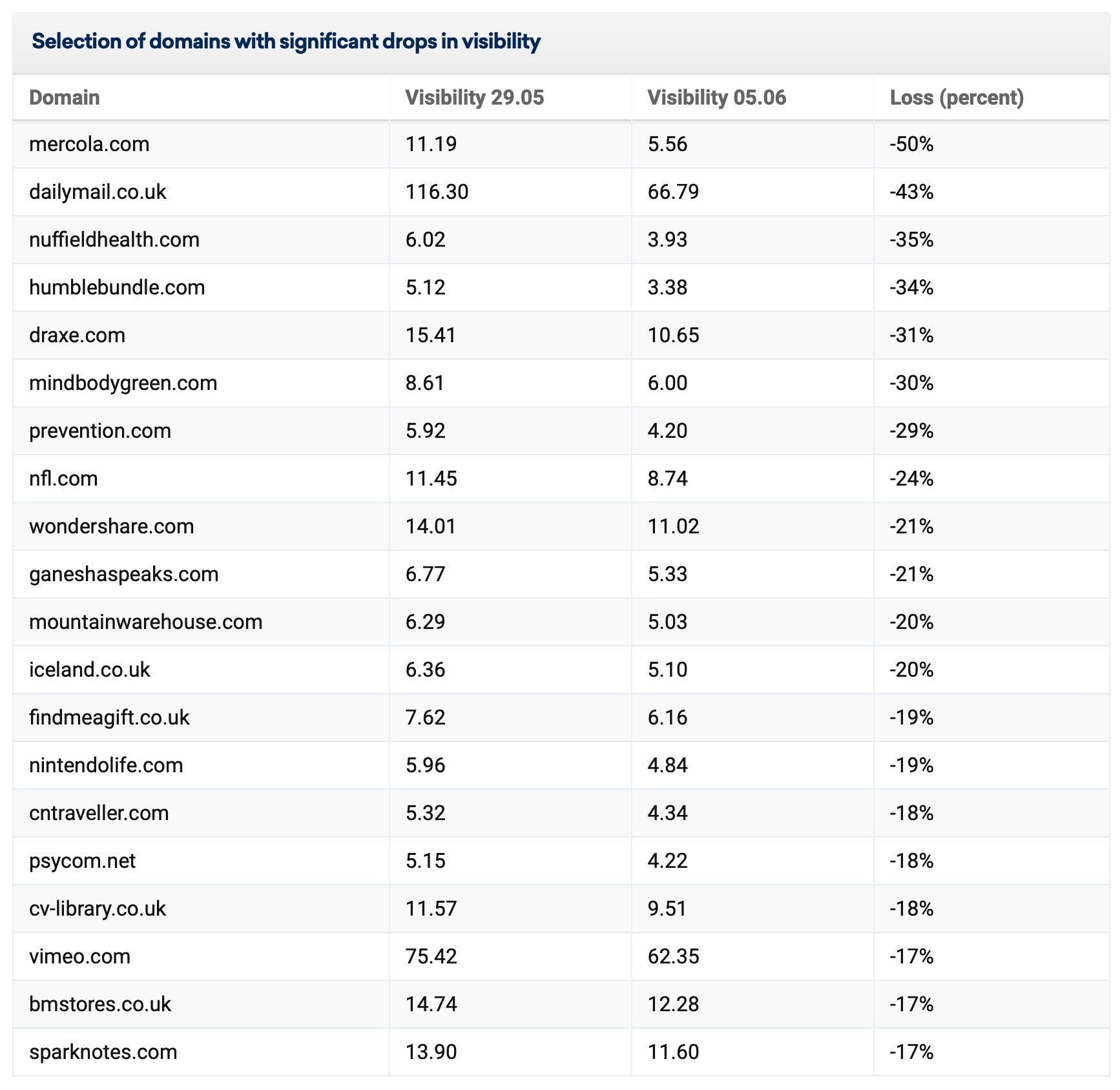 Why they lost rankings
Take, for example, DailyMail which saw a drop in the ranking by 50%. The site is said to publish stories utilizing sensationalized headlines with emotionally loaded wordings.  It is said that stories are based on fake news such as "Woman, 63, 'becomes PREGNANT in the mouth' with baby squid after eating calamari" according to MediaBiasFactCheck – an independent for-profit organization.
But Politifact, a renowned non-profit organization has a different opinion about the trustworthiness of the DailyMail, which won a number of awards including five times the national newspaper of the year award from the British Press Awards.
Do you think a website that is not trustable can win such prestigious awards and all that for five consecutive times?  There is quite a contraction between what the MediaBiasFactChek says about the news website and what it has achieved, winning many accolades and awards.
But What Google Webmaster Has to Say
CCN posted on Google webmaster forum a query about the unprecedented drop in ranking overnight. Let us see what the site has to say about the response from Google.
"We have tried to find out why our stories are no longer visible on Google by asking for guidance in Google's Webmasters Forum. While we appreciate the help of the experts from the Google Forum, their theories for why Google has decided to basically "shut down" CCN does not appear to be entirely accurate."
Almost similar advice was given to another query posted by the news site DailyMail.
The answer was around download speed, mobile friendliness and of course authorship. See what it says:
"The information about the author such as Martin Robinson is contrary to the following Google recommendations for publishers…"
When a speed test was done, see what the result looks like: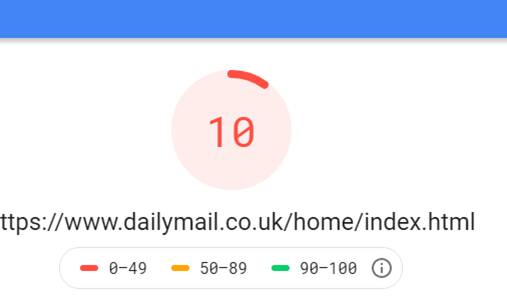 This shows site is a bit slow to load. Is the loading speed the only factor that caused the site to lose more 50% search traffic? It might be, but the site was mobile friendly when a test was done. Look at the result below: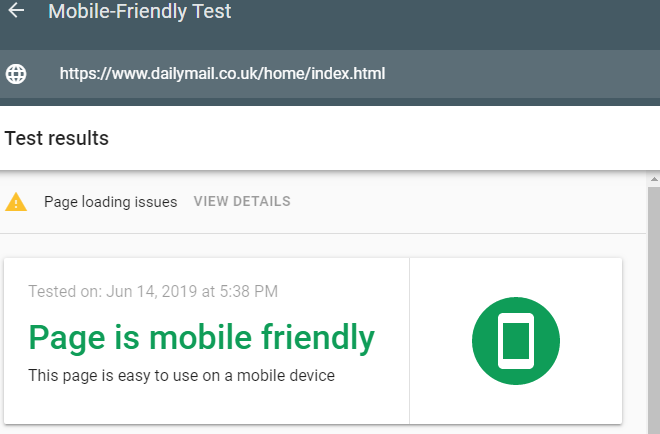 Quality Rater Guidelines Are Not Center-Stage
The June 2019 Algo update cannot be based around the Quality Rater Guidelines altogether.
Quality Rater Guidelines can be used as a reference guide, as Danny Sullivan was quoted in a blog on Search Engine Journal.
According to the blog, here is what he said:
"We tell lots of things to do. Improve site speed. Consider secure. Etc. But that's not what this update was about. It's broad. And respectfully, I think telling people there's no particular thing to "fix" is indeed helpful. It means, hopefully, they think more broadly…"
But as Danny tweeted, Rater Guidelines is all about creating quality content; it has nothing to do with the update problems.
Quality Rater Guidelines, Not a Diagnostic Tool
While the rater guidelines can be helpful in a way (creating quality content which plays a key role in ranking), Google Algorithm do more than just quality tests.
The search engine aims at organizing the information and making it universally accessible. And web page quality is just one part of this bigger goal. Relevance and useful to a user's query is a major part of how Google ranks pages.
This means if your website does not rank, while quality content may play a vital role, you should think broadly why your site is not ranking. Rater guidelines can be useful here, but if you think it as a tool for the update problems, you are on the wrong path.  You need to think broadly and try to find and fix anything that may have an impact SERP ranking.
So What Solutions Are There to Reverse the Impacts?
There many SEOs who would suggest improving your EAT score if your site is affected. But a good SEO company that you can rely on to do SEO for your business will not advise you to focus all your efforts to EAT. It is a big mistake to focus on EAT to solve Google update problems. Those are only three out of 200 ranking factors Google uses to decide on the rank for a web page.
As it's called a Broad Core Algorithm Update, you should have a broader strategy, which includes everything that may be the reason for your website ranking decline.  The list could literally run to thousands of improvements.  As can be seen in the above examples where the websites mobile-friendly, trustworthy, however, they were severely affected by the June 2019 Broad Core Update.
The following two tabs change content below.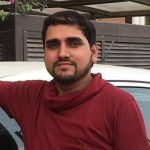 Amit Mishra
Amit Mishra, the co-founder of Media Search Group, loves to pen down about marketing and designing. Be it search engine optimization(SEO) tips and strategies, Social Media Optimization, Increasing Engagement, and Traffic Score, Web Design and Development, Mobile Applications, Conversion/Sales, he covers it all. Been in the business for a long time, Amit Mishra knows some of the best strategies on how to expand and grow a Business Online.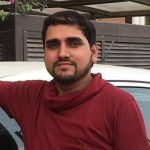 Latest posts by Amit Mishra (see all)