Is your mobile traffic is lagging behind the traffic your desktop website gets? If yes, you are losing on your market share as the number of smartphone users is fast increasing.
According to the latest research, 70% of media time and 79% of social media time happens on mobile devices. This means more and more people are using their smartphones – be it getting news, searching products or services, shopping or connecting with friends and colleagues on social media. So, the mobile is a key channel to let people reach you.
With people spending more time on their mobile, it is time for businesses to make their marketing strategy that can help you target those fast-growing mobile audiences. You need to increase your mobile traffic and boost your mobile conversion rates. And these tips will help you boost your mobile conversions.
Tips to Increase Mobile Conversion Rate Fast:
Improve the Speed of Your Mobile Site
The speed matters a lot. According to studies, 40% of visitors leave sites that take more than 3 seconds to load. Also, Google prefers the sites that load fast while crawling the indexed data. This means if your mobile site loads fast, the possibility of it showing up on a relevant search result is high.
And 30% of the people say they wait for 5 to 6 seconds for the site to load. The number of people who say they wait for 1 to 5 second is less than 16 %. And this means a majority of people abandon the sites that take more than 6 seconds to load.
So it is very important to speed up your mobile site. But how?
First, check how your mobile site is performing. And you can do that simply typing the URL into a browser on your smartphone. See how much time it takes to load. Or you can also, for a more precise result, use Google's mobile page result checker.
If your mobile is performing well or taking too much time to load, these are ways you can improve its loading speed.
Use responsive, mobile-friendly design
Install a caching plugin
Optimize Images
Improve Your Site Design
The first impression is the last impression. So the design of your mobile site matters.
According to studies, people take less than one second to make an opinion about your site. Also, there are many researches that show great design builds trust and encourages visitors to stick around. Bad design does not, meaning if your website does not appeal to visitors, they will leave the site soon and are likely to never visit it again.
Give enough attention to usability so people who visit your site can find the information easily. You can improve the usability of your site by:
Having a mobile friendly responsive design
Providing better user experience
Making your onsite marketing campaign mobile friendly
Create Quality Content
The content of a website plays a crucial role in driving conversion. It is a crucial factor in how individual pages of your website perform in the organic search.
The great marketing content helps you tap other opportunities for driving conversions.
There are some vital factors that your content should entail. And the first and foremost is the content should appeal to human audiences. You can use keywords because this helps the content to be searched. But do not use too many keywords. This spoils the charm of content, and Google also does not like content heavily stuffed with keywords.
Use Relevant Call-to-Actions
If your goal is users clicking on a button to subscribe, buy, send some information, answer a question or download a material, you must use a call-to-action that makes the users click it. You can also use multiple call-to-actions if you have more than one goal. For example, you want users to subscribe and also want them to answer some questions related to your business. Multiple call-to-actions will help you target all of your goals.
But just creating a hyperlink to allow users to do what you want them is not going to work. Your call-to-action should be appealing and trigger people to take the next step: Click the button.
Here are some ways you can create a call-to-action button that clicks.
Use striking color and a good design: Smartly choose the color and design that makes your call-to-action stand out and invite people to click through. But make sure you choose the design and color, keeping in mind your brand.
Hire a copywriter: The text of your call to action should unique and original. Also, make sure there is a message in the text so users can easily click the button. That is why hiring a copywriter seems a better idea.
Long-Tail Keywords
We have talked about long-tail keywords in our previous posts. And to have more detail knowledge, you can read this blog.
According to studies, people are using longer queries to search. Instead of using the single keyword, they use a thread of many words. Multiple phrases used to search are called long-tail keywords.
Long-tail keywords help improve ranking by driving more traffic. And if a website has persuasive web content and a strong call to action gets more traffic, the more traffic to it will result in more conversions.
For example, if you run a pet shop, you will not start by targeting the keyword "pet food." This is because the short term pet food is highly competitive. So it would be difficult for a website to rank for that short keyword. So target long keywords like organic pet foods for a cheap price or use the location of the shop like super pet foods for a cheap price in the USA.
To find long-tail keywords, you can use tools like Wordtracker, Pro Rank Tracker, and Tiny Ranker. Using long-tail keywords to address the queries of people will help you drive traffic to your website.
Using long-tail phrases or addressing users' queries with long-tail keywords will help you boost brand loyalty over a period of time and thus can increase conversions.
It is not easy to use SEO to increase your mobile conversion rate. But using the aforementioned techniques and using the right tools will certainly help you boost your traffic and mobile conversions.
The following two tabs change content below.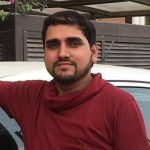 Amit Mishra
Amit Mishra, the co-founder of Media Search Group, loves to pen down about marketing and designing. Be it search engine optimization(SEO) tips and strategies, Social Media Optimization, Increasing Engagement, and Traffic Score, Web Design and Development, Mobile Applications, Conversion/Sales, he covers it all. Been in the business for a long time, Amit Mishra knows some of the best strategies on how to expand and grow a Business Online.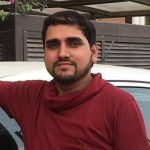 Latest posts by Amit Mishra (see all)