Are you not getting the traffic you want? This may be because most of your effort is around the popular, short phrases with high search volumes. So it is time to consider long-tail keywords that are fast emerging as a powerful way to get traffic quickly.
So if you are looking for a way that can help you get the traffic that matters, all you need to do is just read this blog till the end. We are going to tell you everything right from what a long tail keywords are, how to find them to the best approach of integrating them in your strategy to boost your website traffic.
So let us get started here…
First, with a quick look at what long-tail keywords are?
What are Long-Tail Keywords?
Long-tail keywords are low volume, specific search queries. These keywords are easy to rank for. So they have the potential to covert well.
According to data, most of Google searches are very specific and unpopular. This means are typing their queries in full. Ahref, a set of SEO tools, has also analyzed some 1.9 billion keywords in its database, and it found that 92.42% of all the keywords there in its database are such keywords that have only ten searches or less per month.
And 60.67% of all "search demand" is generated by only 0.16% of popular keywords with search volumes of 1,001 or more. In simple words, as the most searches are generated from less 1 percent of popular terms, there is tough competition for those terms. And so chances of ranking for them are very slick.
The rest 39.33% search demand is generated from the 99.84% of queries. Those queries are long-tail keywords and have search volumes of one thousand or fewer searches per month.
And using the long-tail keywords allows you to target those 99.84% of queries. Thus, there are more chances to rank for long-tail phrases compared to head terms.
And data proves it:
A long established conception is that: "The shorter a keyword is, the easier it is to rank." But this is wrong. And data proves it.

From the example above, it is quite clear the phrases containing four words or so have more search volumes than the shorter phrase management consultancy.
And this is not the case with only this term "management consultancy".
Studies show that only 13.53% of keywords consisting of one or two words have ten or fewer searches per month. This means smaller keywords are difficult to rank for.
The Lesson Learned Is:
That long-tail keywords are easier to rank for, and so you should consider more long-tail keywords in the list of keywords that you want to rank for.
But popularity of a keyword cannot be judged by just looking at its length in words. Sometimes, short search queries can be "long‐tail" keywords, and long queries can be "head" keywords.
So it is wise to use keyword research tools to check the search volumes of a keyword to see how popular it is.
How Do You Find Long-Tail Keywords?
Now you know why it is good idea to use long-tail keywords. But how do you find them? Well, it is easy and you can do that with a little effort.
Google is the best way to search for long-tail keywords. And all you need to do is make a list of topical keywords. Now type them in the search engine. Google will provide you list of auto-complete suggestions for long-tail keywords.
Look at the example below…

These auto-complete suggestions will be more specific and less popular searches that relate to the overall topic for which you're searching.
You can also find a lot of great ideas about long-tail keywords in the "People also ask" box.
And the "Searches related to" area at the bottom of the search results shows something like below…

Those auto-complete suggestions provide you a useful insight into some more other specific and less popular searches people are making around the keyword you want to target.
But gathering those long-tail phrases manually from Google is very hectic task. It takes more time and quite a bit boring, too. So the best is to use a professional keyword tool that can help you find thousands of important long-tail keywords. And all that in a matter of seconds!
Tools To Find Long-Tail Keywords:
Keyword tools make it faster and easier to collect long-tail keywords. In a fraction of time, you can make a list of thousands of useful long-tail keywords.
There are many such tools that can help you find tons of right long-tail search terms. One such tool is Ahrefs' Keyword explorer. It is one of the most popular keyword research tools. Using such a tool you can find thousands of juicy long keywords in a friction of time.
To use a keyword research tool, you will have to create an account. Once you have created your account, you can use that tool to search for keywords. You can use filter to make sure you get the most appropriate result. For example, if you are looking for long-tail keywords with high search volumes, set the volume filter as you want.
If your priority is more specific queries rather than general ones, use word count filter and set the word limit to find keywords containing more words. Have a look at what you will get.
Many keyword tools are paid so you pay an amount as fees to use them. But Google Keyword Planner is free keyword research tool that allows you to find the right keywords to drive more traffic to your website. Most of digital marketers depend on this tool that allows them to draw an effective strategy to get desired traffic.
How to Get Traffic from Long-Tail Keywords?
As you search a long-tail keyword in one of the keyword research tools, you get a list of top ranking pages. And you will see that most of those pages have less than 20 referring domains. Creating a page on this topic and building some links to it could help you rank in the top 10 quite easily.
Also, compare a long-tail keyword with a popular head term. You see that there are all of top ranking pages have tons of backlinks. To outrank them seems pretty difficult.
So the better is you should go for the long-tail keywords that are easier to rank for.
But it is not necessarily so that long-tail keywords are always easier to rank for. There are many long-tail keywords that are very popular and have low search volumes. So ranking for them is difficult.
To Sum Up:
Long-tail keywords are, of course, easy to rank for provided they have high search volumes and are less popular. So length is not all you should consider to choose the right long-tail keywords that can help you get traffic.
The following two tabs change content below.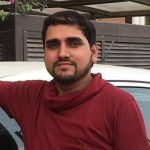 Amit Mishra
Amit Mishra, the co-founder of Media Search Group, loves to pen down about marketing and designing. Be it search engine optimization(SEO) tips and strategies, Social Media Optimization, Increasing Engagement, and Traffic Score, Web Design and Development, Mobile Applications, Conversion/Sales, he covers it all. Been in the business for a long time, Amit Mishra knows some of the best strategies on how to expand and grow a Business Online.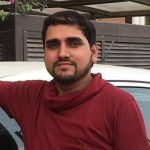 Latest posts by Amit Mishra (see all)