With the launch of the new iPhone on September 13, 2017, it has become more clearly evident that technology has no boundaries. Just as it was difficult to predict the incorporation of augmented reality in iPhone and its involvement in marketing, in the same way, it is difficult to predict whether or not the custom website development company is fit for your purpose.
Constructing A Good Website
Online presence is established with the help of a good website and millions of people use it as a proof of your authenticity. Not just this, it is the front door that opens to your business and facilitates exchange. You need to have a convincing website design so that you can transform those millions of people into your loyal clients.
We have already discussed that the selection of right web development company involves:
Identification of the project requirements.
Fixation of the budget for the web development project.
Analysis of the time investment that can be made by both parties.
Assurance of technical ability of the developers.
Authentication of the references provided by the development company.
But the work doesn't end with the selection of the right web development company. You need to continuously evaluate your website for the flaws that appear in it and take initiatives for changes in the website structure.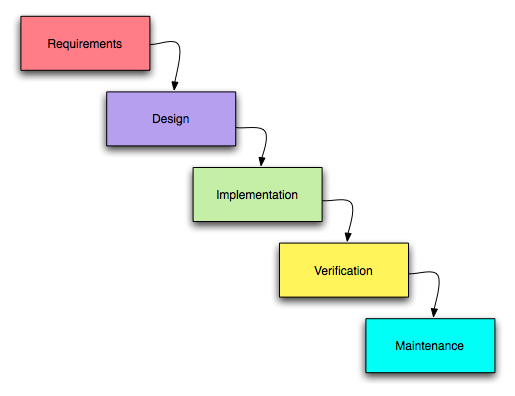 Maintaining A Good Website
Now that you have worked with a good web development company, it is justified to consider that you know why having a website is important for your business. And hopefully, the company you have chosen provides assistance with maintenance and support of the website design once it goes live.
You need to communicate with your developers the changes you need in the website design and/or functioning so that it best matches your business needs. With that, we shall restrict the sub heading to the steps that are involved in the examination of a website from the user's perspective so that you can ask your web developers to improve on those areas.
The 5 steps to examine your website after its development are:
Click on all the tabs and navigation buttons to check whether or not all of them are working properly.
Open the home page to check if it's the loading speed is not more than 15 seconds.
Read the contents and information displayed on the pages to find out if anything is mismatched.
See the sitemap to find out if the landing pages are interconnected or not.
Evaluate the layout for clarity and reasonable business.
If these 5 things are in place, you made the right choice for your website. However, these are just the tip of the iceberg. The technical design fundamentals are way too deep and you must be an experienced designer yourself to identify them.
Custom Software Development
As you have a well-maintained website running and attracting a huge number of customers for business sales and commerce, you might feel the need to have a customized software to manage the daily business needs more efficiently.
Custom software development involves the designing of software applications for a specific user or group of users associated with the same business or organization. As a matter of fact, Facebook is also a technology business based on custom software, making huge profits out of its recent Facebook advertising campaigns.
Many successful businesses expand themselves into a more secure business setting by having custom software developed for them, which is unique to respond to their business needs and are not eligible for reselling. Typically, these add to the success of the businesses as they maintain confidentially along with a proper recording of data.
The custom software is used for significant functions such as content management, inventory management, customer management, human resource management, sales management etc. and are widely used in medical, construction, education and e-commerce industries. Since you are also an online business, you might need this custom software are some point of time.
The good thing is that the custom software can be linked to your website. For example, if a customer is interested in making a purchase through your website, the link can directly save the details of the purchase in your software and alert you of the action that has taken place on your website. The second good thing is that custom software can have the features that you desire and can eliminate the features that you don't want.
Custom Software Development Services
If you will sit and compare, having a custom software designed is more expensive than purchasing an off-the-shelf software. It is similar in respect to comparing getting a website designed and sitting to do it yourself. Yet, custom software developments come in various capacities and you are more likely to find one which fits your budget.
The five main aspects that determine the worth of the custom software development are:
Development cost and time
Miscellaneous staff costs
System efficiency
Service improvement
Flexibility
While you head out to choose a custom software development company, you are already aware of the huge investment it involves and very clear of what your end product should look like. So, you must ask for bids from various potential services and even ask for a sample of the same problem.
Also, compare the time and quotations made by each service for the completion of the custom software development. Last but not the least, while signing the contract, make sure that they are good with communications so that you don't face issues with maintenance and support in the future.
Employing the use of custom software is a step towards joining the pool of large businesses. It is a step towards reducing your problems by efficiently handling the problems that might arise. As the internet has tapped into all fields, custom designed cloud based software have taken the lead. Both confidentiality and security come your way now.
Together, a maintained website and an adequate custom software will take your business to another level. And that is what you, me and everyone in the business field needs.