Long ago, the Britishers had established their colonies all over the world and they ruled over a vast empire. In today's world, their empire can be compared to the daily user base that Facebook has. In short, Facebook has established its colonies in various parts of the world and is virtually ruling all over the social world.
You might have international neighbors on Facebook and in fact, you would never need to travel by road, air or sea to meet them. You even don't need the services of the pigeons or the postman to send them your messages. Facebook has made it more convenient than ever.
One of the many reasons why Facebook is at the top of the 7 social media platforms that can help to build businesses is that it has great reach potential, for all kinds of businesses. From food joints to book stores to cosmetic retailers to electronics services, all business models have benefitted from Facebook advertising.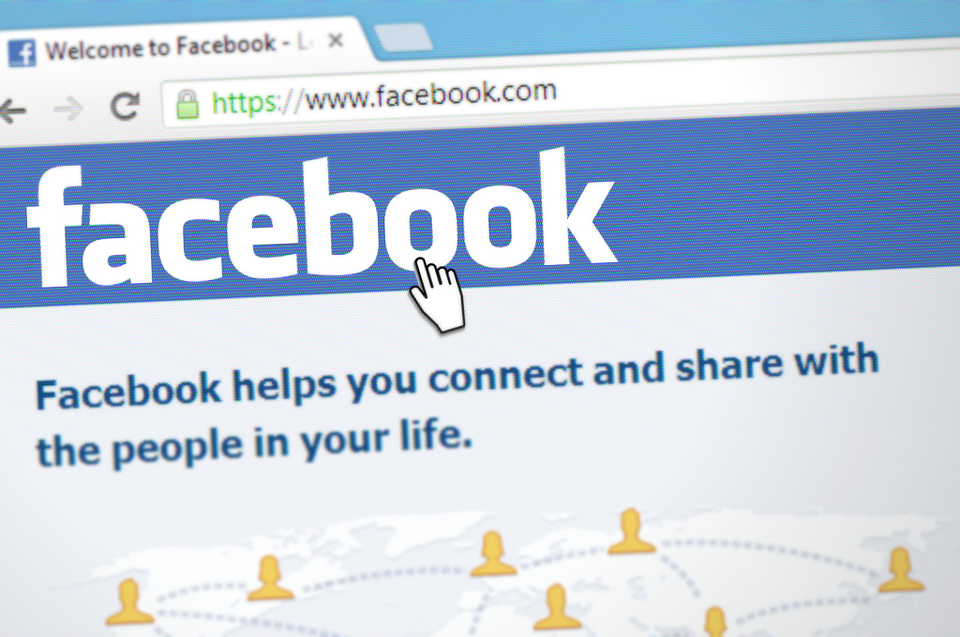 Benefits of Facebook Advertising:-
With so many conveniences on the list, you must have had a brief you about the basics of Facebook advertising. Now let us see the benefits of using Facebook for promoting your business with the help of the virtual world.
Achieving Detailed Targeting
Since Facebook has a large pool of information about its users, their ages and locations, their likes and dislikes, their preferences and interest, it has a lot more potential to find the customer that might be interested in your business.
A good SMO company has wholesome knowledge about Facebook advertising, the detailed targeting that it does provide and the maximum gains that can be created out of it. Here are a few basic things that form the base of targeted Facebook advertising.
• Age Group: The first and foremost criteria for targeted advertising is age group. Since the minimum age of users on Facebook is 13 years, even teenagers can be reached out for any business. It plays an important role in restricting the advertisements to the age groups which have maximum potential customers for the business. For example, a smartphone advertisement is to be run. The ideal age group is of youngsters who form the major users on Facebook and not the older people, who are reluctant to buy smartphones.
•Location: The second criteria for running a promotion on Facebook is the location where it has to be displayed. For services that operate in a specific region of any country such as a restaurant or a beauty salon, it is vital that their advertisement attracts an audience from here nearby locality first. While if you have a look at online shopping stores, they wish to expand their customer base to the whole world. They have broad location settings then.
•Gender: This is very important when a business is dealing with a gender oriented thing. For example, beauty products are more likely to interest the ladies than they would interest the males. Similarly, a men's deodorant will never be purchased by a lady, until and unless she has to gift it to a male. In simple words, targeting through gender increases the conversion rate and reduces the pay per engagement of the promotional campaign.
•Interest: In a great fancy, people fill in their interests on Facebook. Like their preferred colors, fragrances, hobbies, etc. which help a business to target audience based on their interests. A perfume of a certain specific fragrance is more liable to b purchased by a person who has a liking for it, rather than a person who like certain other variants. This is how interests help in increasing the conversion rates.
•Occupation: This is very important when a business is advertising its services or products that are niche oriented. In other words, engineering books will be purchased by engineering students only and medical books by medical students. It depends on the occupation of the person if or not a product or service will be useful to the person. Facebook advertising encashes this benefit.
Gaining High Return on Investment
Setting up banners and posters that promote your business might not only be expensive but also not have the wide reach that you need. The Facebook advertising metrics clearly help you to identify the ROI and track performance.
Not just this, bulk advertisements can be run together on your Facebook page and their investments can be varied depending upon the expected return. Also, if you find that the ROI and performance of a certain ongoing promotion are not up to the mark, you can stop the promotion. So, Facebook advertising ensures gaining high ROI.
Increasing Exposure of Your Business
As said above, Facebook has its colonies in every hook and corner of the world. The PPE (pay per engagement) campaign that can run on Facebook enables you to increase the exposure that your business receives in terms of more people knowing about it.
SMO strategies base their work on producing and promoting a call to action, relevant and shareable content, which fans find entertaining, informative or useful enough to like, comment and share. The engagement with the post increase the exposure to several times as the notification of the exposure is distributed to the notifications panel of all friends in the friend list of the person who has engaged with the advertisement.
This increases the chances of getting more visibility several times. It might interest at least 40% people in their friend list who see the advertisement in their News Feed and thus, the alert enlarges your visibility.
Conclusion
It is time to revise the SMO strategies that you have been implementing so far for your business because the best is yet to come. Also, keep in touch with the latest updates on Facebook advertising so that you don't miss out any important aspect of Facebook advertising.
It is advisable that hit and trial methods are not put to use and experienced social media optimization services are put to work. In this way, you can get the maximum out of your budget for marketing your business.