Branding is often perceived as something pertaining to big businesses with multi-location presence. But the fact is that even small businesses can hugely benefit from branding through local SEO, and a number of businesses have already proved this (they have grown their business to a greater horizon using local branding).
Be it small or large enterprises,
building brand recognition will give you some valuable advantages. "Brands
account for more than 30% of the stock market value of companies in the S&P
500 index," according to "The Economist".
Big companies are hugely investing
on brand recognition, and they have the money for that.
But what about local small
businesses that can hardly afford too much spending on buying brand
recognition?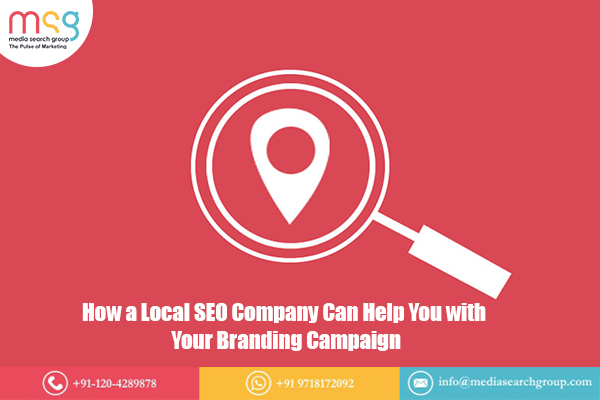 Yes, we as small business cannot afford that big spend, but there are alternatives such as branding through local SEO that is not only affordable but it is even much more effective than many other methods used for brand recognition.
SEO for Branding: More Than Just Code and
Fixing
Branding through SEO not only
boosts sales but it also helps a business grow in many ways.
Just like other methods, in this
case, you need to understand the buying behavior of customers. We know that
people do not make their decision based on impersonal facts. But there are many
factors such as their perspective, how they and interpret the circumstances.
Also, they add "emotional spin" to the data based on their gut feeling and
mood, which significantly alters and affects your SEO efforts.
It is why you need to do much more
than just doing some code and fixing, and repairing website. You need to
structure a plan mix of technical and strategic activities.
However, most SEO marketers focus
on the technical nuances to get rankings for your website. They ignore the far
more important elements of the branding and driving business growth.
How Branding Impacts Local Search
A marketing campaign is a cohesive
strategy that includes a mix of work such as SEO, listings, reviews and social media
which together help to build a brand. These are what play a vital role in
boosting your online reputation. And a good online reputation is one of the
ranking factors your web page is ranked on.
Search engines use different
factors when it comes to bringing result to a search query. They try to pick up
the most relevant and accurate information related to a user' searched query.
So it is important for businesses to enhance online profiles because Google
considers the things that reflect your brand to present results.
According to a Moz survey, "50
percent of ranking factors were related to business profile listing information
and the rest to what are called branding factors such as reviews, social media
activity, backlinks and all those things that reflect third-party recognition
and interaction with your brand."
As a business profile includes
your brand name, location, and contact number – the elements that form NAP for
your web page and Google My Business, it helps in a way search engines to
recognize and rank your business.
Other factor that is inevitable
part of branding and affects local search results is matching business category
and keywords from Google My Business profile.
Third parties references matching your business profile also helps
search engines understand that your business your business is legitimate and
caters to the needs of local customers.
Put simply, as branding impacts
the local searches, leveraging the SEO techniques can help a business to build
a better brand value in local market. And a local SEO company with the
knowledge and some branding experience can help you out.
How a Local SEO Company Can Help You Build Brand
for Your Business
To build a brand, consistency is
crucial aspect to keep in mind. Images and graphics are what have a huge impact
on your brand recognition by consumers.
According to a study by YP, Seventy-eight
percent of consumers remember a brand through picture. So you should ensure the consistent use of colors,
logo, placement, format and other design aspects that make recognition
quick and easy. It also maximizes the visibility of marketing so that brand
value for customers looks apparent.
How people perceive a brand also
depends on its reputation. This means it is crucial for a business to increase
its reputation.
According to Moz, 50% of local search factors relate to online reputation such links on websites with high domain authority, clicks, clicks to call, and check-ins.
Building a brand is getting people
talk about your business, good reviews, etc. While establishing an online
reputation means the same for both national and local businesses, there is a
quite difference in the way it is done.
Compared large conglomerations, small businesses have a smaller more
targeted audience, a defined geographical reach and a unique presence in the
community they serve.
And a good local SEO company with
a track record of helping businesses achieve their goals, will help you get a
your brand a stronger presence in the local community.
A local SEO company will help you by:
targeting local
publications
getting your brand featured
in hyper local sources
getting people talk
about your brand in local community
creating interesting
brand story and getting it to the right people in local community
creating content to
show your brand value for local customers
in a more fascinating way
using co-op programs
to get national level recognition that boosts your brand trust in local
community
That is not all you get. There are
many other benefits you will have working with a good SEO company for your
branding campaign such as it is affordable, your website is optimized for local
searches, etc.
To Sum Up
As brand is a material factor for
search ranking, hiring local SEO services is a good idea to market your brand
and improves its visibility in local community. A local SEO company gets people
learn about your brand, using a mix of practices. If people know your brand,
they will easily relate it your business as they found your brand while
searching online.
The following two tabs change content below.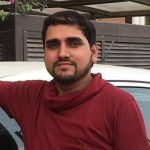 Amit Mishra
Amit Mishra, the co-founder of Media Search Group, loves to pen down about marketing and designing. Be it search engine optimization(SEO) tips and strategies, Social Media Optimization, Increasing Engagement, and Traffic Score, Web Design and Development, Mobile Applications, Conversion/Sales, he covers it all. Been in the business for a long time, Amit Mishra knows some of the best strategies on how to expand and grow a Business Online.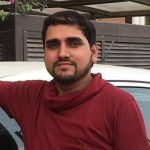 Latest posts by Amit Mishra (see all)