Since its introduction in 2000, Google Ads, formerly AdWords, has become the largest and most popular PPC advertising platform. Today, when we talk about PPC marketing, it mostly focuses on Google Ads as the search giant has the largest share in the search engine market. Even though the other PPC advertising platforms like Bing Ads and others work in similar ways but, Google Ads has become synonymous with "PPC advertising" or "paid search".
As digital marketers and online businesses, we should face the fact that with over-competitive SEO strategies, bringing organic traffic to your website to increase your sales and leads is the hardest task. To generate more profit from your business, it's time to put some efforts on pay-per-click (PPC) advertising especially with the Google Ads by considering these stats and facts:
Google is the big daddy in the search engine market with a whopping 90.46% market share worldwide.
On Google, 63000 searches are done per second.
Out of the world's total per year in digital advertisement spend Google Ads serves more than 40% with a market value of $739 billion.
On an average scale, a person conducts 3-4 searches every single day.
So, let's now talk about Google Ads, and how challenging is the task? The main focus of Google Ads is to bring in quicker results through search pages by increasing your brand visibility and awareness via paid searches. A lot has changed over the last 20 years since its emergence and Google Ads is not all that easy.
Google is constantly and frequently bringing new updates, adding new suites of products, and upgrading old tools & methods, which makes it hard to keep up with your advertising strategies. That's why it becomes important for you to go with the Google Ads trends for your future paid search marketing and campaigns. Here are the most popular Google Ads trends to get ready for:
Smart Bidding
Google is investing big in artificial intelligence (AI) and Smart Bidding is one of the outcomes of that. Going with Google's official words,
"Smart Bidding is a subset of automated bid strategies that use machine learning to optimize for conversions or conversion value in each and every auction—a feature known as 'auction-time bidding'."
It automatically optimizes your biddings in each auction using machine learning based on your goals. All you need to tell Google about your budget and advertising goals, the Smart Bidding technology will figure out how to get it done for maximizing your conversions.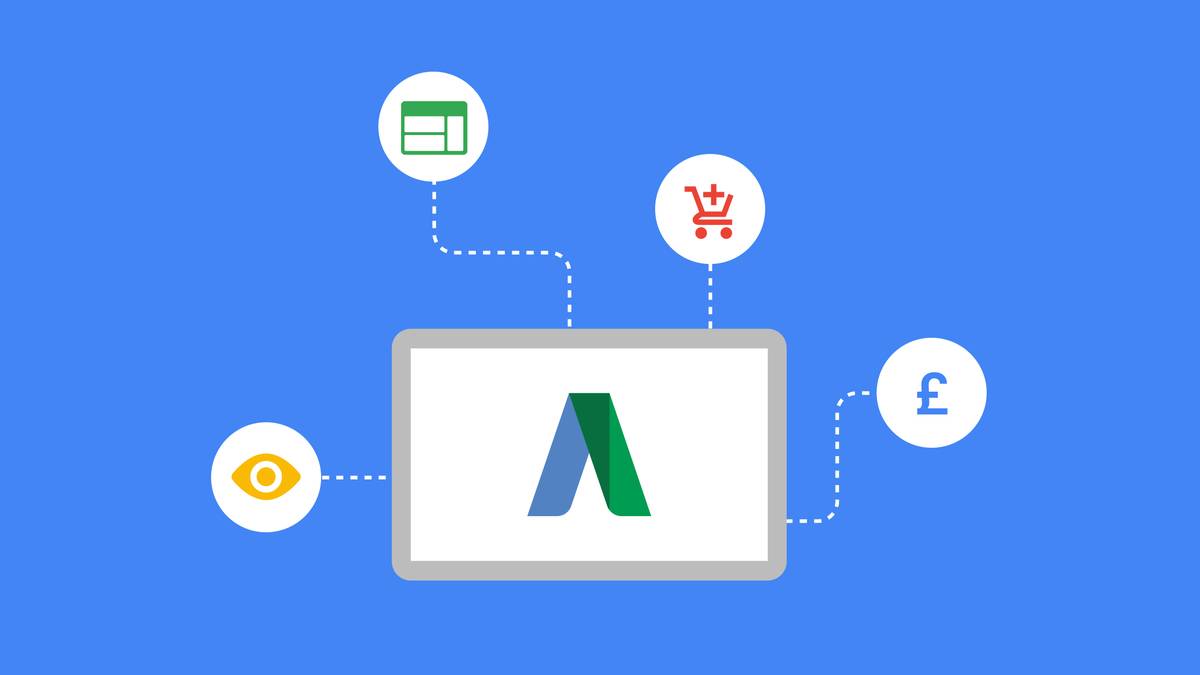 Google Ads Smart Bidding strategies include Target CPA, Target ROAS, Maximize conversions, Maximize conversion value, and Enhanced CPC (ECPC) to increase your leads and sales. Using these strategies you can optimize your ads and conversion value based on different automated bidding signals. Here are just a few of the signals you can choose from:
Device: Optimize your ads based on whether a user is searching on a mobile, desktop, or tablet device.
Location Intent: Smart Bidding can optimize your campaigns based on a user's location intent in addition to their physical location if he/she is actively researching travel destinations.
Weekday and time of day: You can target customers for certain time and days in their time zone.
Interface language: Smart Bidding can optimize your ads based on the user's language preferences that they use for their searches.
Operating System & Browser: It can optimize your bidding based on someone's operating system and browser.
Remarketing List: Your bidding can be optimized to target customers who interacted or opted for your services earlier and what those interactions were.
With Smart Bidding, you can even optimize your new campaigns based on data from all of your campaigns for better performance. It works successfully for businesses new or established, large and small; it can target your audiences automatically at once on different bidding signals.
Optimize for Voice Search
With more and more people are opting for voice-enabled searches on Google, it is going to dominate text-based searches in the coming years. Google is also diversifying its ad segment to accommodate voice searches and you should be ready for that. You need to optimize your Google Ads for more natural patterns of human speaking along with your keyword strategies while designing your ads.
Diversify Your Audience Segment
Targeting the right audience segment in combination with the appropriate audience signals can be a win-win situation for your ad campaigns. Google is introducing more ways to target the right audience and hence announced two expanded audience segments in late 2019 for the paid search campaigns – Affinity Audiences and In-Market Audiences.
Affinity Audiences: In this segment, the audience is classified based on interest, preferences, search history, and browsing behavior. The members of affinity audiences are generally storing shoppers and cloud service users.
In-Market Audiences: This is a more pro-active segment where the audience listed actively research on, compare products, services, and prices before making a final call.
You should consider these audience segments in your top parameters when designing a new ad campaign for your business to find your potential audience at the right time.
According to Google, Volkswagen achieved a 250% increase and Toyota saw a 67% increase in their conversion rates when they used Affinity Audiences and In-Market Audiences respectively for their marketing campaigns to target the ideal audience at a specific time.
This increases your chances to interact with your potential customers that are intended to buy similar services and products you are promoting.
Google Discovery Ads
With its personalized mobile news feed 'Discover' which you can download on your mobile, the aim is to show you relevant and useful content even when you are not searching. The news feed content is arranged as cards based on the user's interests or he has searched previously. A user can control what shows up in his/her news feed for a more personalized experience.
Google has already introduced Discovery Ads earlier this year to display them in multiple Google feed environments like Discover feed, Gmail, and YouTube Home feed. Similar to the carousel ads, you can show multiple images in your Discover Ads.
Like the YouTube Display Ads, Discovery Ads are visually engaging and mobile-friendly native ads that don't feel like sponsored ads when appearing on user's news feed.  It is the time for you to opt for Google Discovery Ads for getting more engagement and driving more traffic to your website by targeting potential audience.
Google Gallery Ads
Google Gallery ads are the new trend and they are very much similar to those of Facebook's Carousel Ads that are used to create visually attractive ad campaigns about a brand, product, place, or service. Since its beta release in 2019, Google reports that Gallery Ads have shown up to 25% more interactions than regular ads.
A gallery Ad displays multiple images and appears at the top of mobile search results that a user can scroll through. Advertisers can add different headlines, texts, URLs on each image to bring traffic to different web pages. It gives advertisers a more creative and attractive approach to promote visually rich content.
Integrated Ad Campaigns with Google Lens
Google Lens is like a visual search engine that is used to recognize landmarks and objects through a native application. It is integrated with Google Photos, Google Assistant, and other apps depending on the device compatibility.
Google is testing interesting methods for integrated ad campaigns within Google Lens with augmented reality (AR) experience. Companies like Netflix and Pokemon are already using these strategies to promote their content. We won't be surprised if we will see ads in Google Lens results. Right now, Google is working on more innovative ways to encourage advertisers to advertise on Google Lens. This is something new you can try on with your paid campaigns.
Conclusion
These are some popular Google Ads trends that can affect your advertising campaigns in 2020. As Google is focusing more on innovative ways away from the text-only search ads, it gives additional opportunities to digital marketers to make more out of their campaigns. As an advertiser, one should diversify their ad campaigns with creative approaches that better meet the needs of customers and their advertising goals to maximize the conversion rates from paid ads. Advertisers should keep an eye on recent marketing trends and changes to take on the new challenges and stay ahead of the competitors.
The following two tabs change content below.
Ratan Singh
Ratan Singh is a professional blogger and Technology Enthusiast who is passionate about latest technology, gadgets, Mobile phones, apps, and social media. He likes to write and explore the latest tech and digital marketing.
Latest posts by Ratan Singh (see all)