The most powerful way for a business to build an online presence is to own an amazing website that runs faster and smoother, giving a seamless experience to its viewers. Till last year, many businesses didn't think much about having a website. However, in 2020, the scenario has radically transformed that even businesses as small as shops are asking –how much does it cost to build a website? Well, it depends because the cost of developing a website depends on numerous factors.
In fact, the cost of website development differs from one country to another. For instance, the average cost of developing a website in India is much lower than that of the USA and the European Union. Besides, the pricing of website development is also influenced by the strength of the currency and the per-capita income of the country.
Here is the breakdown of the average cost of website development in India and the cost mentioned is just for reference. The actual cost may be lower or higher than the mentioned one depending on the vendor and the economy's volatility.
Factors That Impact the Cost of Website Development
Domain Name
Website Builder
Web Hosting

Shared Hosting
VPN Hosting
Dedicated Hosting

Website Design

Website Type (Static and Dynamic)

Informational
Business
E-commerce
Website Application
Website Theme and Plugins
Mobile Responsiveness
Navigation
Searches within the Site
Custom Logo Design
Icons and GIF Images
Banners and Sliders
Live Chat Feature
E-Commerce Extension
Database Integration
Content

Content Management System
Content creation

SSL Certificates
Website Maintenance
Website Marketing

Search Engine Optimization
Social Media Marketing
Email Newsletter Management
PPC/Google Ads
Content Marketing
Online Reputation Management
1. Domain Name
Obtaining a domain name is the first step for website development. It is the unique address or URL of your website through which people can access your website online. For that, you need to choose a domain registrar, such as GoDaddy, Google, BlueHost, etc. as they help you search and buy the domain name. The registered domain name needs to be reviewed every one or two years.
Some domain registration companies provide a user-friendly dashboard that allows you to manage your DNS, hosting, and database requirements for your website with ease. The cost of obtaining a domain name such as ".com" in India varies from $9 – $15 per year. It might be lower for ".in" domain. In case, you are choosing a domain name with a keyword, it will cost you much higher.
2. Website Builder
A Website Builder is a tool that helps professionals as well as beginners to build a website. Even if you don't have any technical knowledge, one can easily make a basic website with the help of a Website Builder. It also allows you to add SEO tags, plugins, and other additional features. While there are many website builders, such as Shopify, Weebly, Wix, and SiteBuilder, WordPress is the most famous website builder for a long time. More than 38% of all websites are built using WordPress as it allows you to add plugins and update the content easily.
If you are looking to develop a custom website as per your business need and the services, either you should have the sound technical knowledge or you should hire a website development company in India.
3. Web Hosting
After registering a domain name, you will need to host your website. In layman terms, you need space on the server for your website to make it visible and accessible in the digital world. You can pay for a web hosting service on a monthly or annual basis. Here are the three main types of web hosting with the price mentioned according to GoDaddy – one of the most popular web hosting platforms:
Shared Hosting: This is the cheapest option as your website will be sharing space and resourced with other websites. At the initial stage, this could be a good option. However, as your website becomes more advanced, gets bigger in size, and requires more resources to function properly, shared hosting will no longer be a better option because it will make your website too slow.
According to a Google study, 53% of mobile site visitors abandon a website if it takes more than 3 seconds to load. So, you need to keep an eye on your website load speed performance while using shared hosting. The price of shared hosting starts from $2.99 per month.
VPN Hosting: VPN hosting is getting more popular as space, resources, and bandwidth are split among different users through a virtualized dedicated server. In short, your website will have its own space, resources, and bandwidth which your website won't share with other websites. Though the cost is higher than shared hosting, it seems quite an affordable solution when you see at its huge number of perks. The monthly cost of VPN hosting starts from $29.99.
Dedicated Hosting: In this type, you lease the entire server for your website. There is no virtual distribution of resources and you enjoy the highest level of control, privacy, and resource allocation. Thus, the monthly cost of dedicated hosting is significantly higher than its counterparts and starts from $89.99.
In each of these, hosting service providers offer unmanaged and managed web hosting services where the former option is better for only those who are technically sound and don't need any support and the latter option is better for those who don't have enough time or technical knowledge to manage your server and website.
Thus, the cost of web hosting not only depends on which type of web hosting you are choosing but also the type of hosting service you are hiring. The better the hosting services, the higher the hosting price.
4. Website Design
You can either choose a website design from the available catalog of the website designer to keep the cost of website development to a minimum or ask for an entirely new, custom design if your budget is not an issue. Website design contributes the highest share to the overall cost of developing a website. You need to pay for website designing for one-time; however, website maintenance, modification, and updates will require you to pay annually as well.
The cost of web design is affected by:
Website Type: Based on your purpose and business field, you can choose from the following types:
Informational – conveys specific or useful information to a specific audience, such as Wikipedia and TED.
Business – suitable for entrepreneurs, small businesses, or anybody selling products and services online or offline, such as mediasearchgroup.com.
E-commerce – online portals where multiple businesses can sell their products and services, such as Amazon and Flipkart.
Website Application – a software application that runs on a web server and is accessed by a web browser, for example, Facebook and Udacity's classroom.
While an informational website is the cheapest, the web application is the most expensive of all types.
Website Theme and Plugin
There are free as well as paid themes available at website builders. Free themes are the most basic with the least features. However, paid themes are easy to customize and you can make them richer using plugins. You can select any of them based on your budget and brand alignment. You can expect to pay from $2 to $200 for a paid theme.
Mobile Responsiveness
As per Statista, mobile devices account for more than half of the web traffic worldwide in 2020. It's clear that most people use their smartphones and tablets and prefer to stick with them to find information, shop online, search for businesses, and be entertained. Thus, most likely, you might want your website to be mobile responsive. While many website development agencies make your website mobile responsive as a part of their website development package, others might ask you to pay an additional amount between $40 and $50.
Navigation 
The navigational flow of a website should be smooth and self-intuitive, meaning the viewer doesn't have to look hard for a particular page, menu, or contact information. A clean navigation structure requires a developer with a good understanding of human reading behavior. Hence, designing custom navigational elements, such as a smart collapsible menu and a menu with images and icons, comes with an additional cost which varies based on the complexity level.
Searches within the Site
Adding a site search element will increase the navigation capability of your website. Just like an assistant, it helps site visitors find certain items and information and therefore, makes it easier to navigate your site. When you add search pages, search index service, or advanced search filters, it will cost you more based on the type of search capability. It could also be free if you are using a popular free Content Management System (CMS).
Custom Logo Design
Having a custom logo is a must these days as they are the virtual face of your business and the identity of your brand. The cost of custom logo design can range between $0 and $700 depending on whether you are using a free logo designer tool, freelancer, or a professional logo designer.
Icons and GIF Images
Incorporating eye-catching icons or gif images helps in getting more attention and enhancing the experience of site visitors. But, it does come at an additional cost of $5 to $30 per image. In case, you are providing your own images, it would cost you nothing.
Banners and Sliders
Banners and sliders are not necessary for a website, but their presence surely improves the User Experience (UX). When done correctly, it also helps in increasing the ranking of your website. Since they are also images, their cost is almost the same as other images on your website.
Live Chat Feature
Live chat allows your customers to contact you and discuss their issues, send queries, or clear their doubts in real-time without sending an email or calling your customer support. They can simply send a message and their questions are immediately answered by a live person. The average cost of adding this feature to your website is $18 per month.
E-commerce Extension 
When you want your customers to order online, this is definitely going to cost you higher. The reason behind a higher cost is that the developer needs to create a product catalog with correct and detailed information, implement a shopping cart, and add other functionalities, for instance, shipment tracking and OTP verification for proper and reliable setup. Then, you will need to open a merchant account with payment gateways which will be later integrated by the developer to your site.
Even though having such a website always seems to be more compelling, it does take time, sound knowledge, and effort to add all these functionalities. As such, the cost is increased by multiple folds.
Database Integration
Websites have to handle higher volumes of data and therefore, need an effective way that ensures its smooth functioning. Database management systems can be expensive, but the cost is worth paying because they allow cool additions to your website as well. The actual cost varies depending on time and the extent of integration.
5. Content
Content is an integral part of any website that not only allows visitors to learn about your business and its offerings but also helps your website rank better in a search engine.
Content Management System
Websites can be static or dynamic. If you don't expect your website to update frequently, then you can choose your website to be static and that version doesn't require a Content Management System (CMS). However, when you are expecting regular changes and updates, it is better that you make your website dynamic and that will require a reliable CMS. For a simple website, you can use free Web CMS platforms, such as Joomla, Drupal, and WordPress.
Content Creation 
You will need content for your website pages, such as the home page, about us, services, and so on. If you write well and want to save money, you can provide your own content. However, using content created by professional content writers will provide more benefits, in terms of quality, ranking, the type of information included, and its presentation. Right from images to blogs, videos, and PDF files are all categorized as content.
Web content is all about creating attention-grabbing titles, building better links, incorporating important and useful keywords in a subtle way, engaging the target audience, and informing, educating, and entertaining your target audience. On average, you will be spending at least $15 per web page for a professional write-up.
6. SSL Certificates
SSL certificates are used by website owners for secured data transfers, credit card transactions, logins, and other personal information. In short, your website becomes safe and your site visitors will feel secured. Besides, a secured link has become important more than ever, because "https" is now a ranking signal for Google search engine. So, it is most likely that you would want to buy an SSL certificate for your website too. The cost of an SSL certificate can range from $2.7 to $300 or more per year.
7. Website Maintenance 
Once your website is developed fully and launched successfully, you will need to ensure that it functions properly. Continuous improvements and bug fixing are critical to providing an uninterrupted browsing experience. Many website development companies also offer website maintenance services at a nominal price, which won't have a considerable impact on your budget.
8. Website Marketing
Your website is ready and functioning flawlessly. Okay. What now? To get the most out of your web presence, you need people to know about your website, in other words, your business. Unless your site doesn't appear in their search results, it means that half of the work is still incomplete. Thus, apart from considering the average cost of website development, you should also factor in the cost of web marketing. There are several strategies that allow you to effectively market your website and each of them costs differently.
1. Search Engine Optimization (SEO)
The most common and effective way to improve the ranking of your website in relevant searches is SEO. These days, SEO is no more an option for website owners because there are more than 1.7 billion sites on the Internet (as of January 2020) which demands you to optimize your website in a way that search engines find your website more useful, informative, or relevant for the user queries and searches than others.
You can either do it your own if you are well-versed with SEO basics and techniques or you can buy an SEO package from a reputed SEO agency. In India, the cost of SEO packages in India can be as low as $149 per month; however, it is significantly lower than that of other countries, like the USA and the UK.
2.Social Media Marketing
Though it is not an integral part, many website owners are benefiting from Social media marketing packages. Social media marketing allows businesses to connect with their customers at platforms where they spend most of the time, such as Facebook and Instagram. Some of the SEO agencies in India include the cost of social media marketing within their SEO packages. However, some might offer it at a starting price of $350/month.
3. Email Newsletter Management
Even though you may feel like emails are no longer in trend, there are around 4 billion email users globally at present. So, email marketing is also a good marketing strategy for many businesses to reach and update their customers about new products, discounts, offers, deals, and other important information. You can use it to target your existing customers, subscribers, or even anonymous people who show interest in businesses like yours. It might cost you between $40 and $1,000 per month.
4. PPC/Google Ads
Google Ads work on a Pay-Per-Click (PPC) model in which you will bid on keywords and pay only for the clicks that your advertisements get. A lot of businesses invest in this marketing strategy because paid ads are a great way to drive website traffic and capture leads.
5. Content Marketing
Content marketing is not just limited to blogs but also includes articles, videos, e-books, webinars, and so on. Using content marketing, you can educate your target audience about products and services similar to yours, clear their doubts, answer their queries, or update them with the latest trends or information that belongs to your business industry. In India, you may expect to pay as low as $15 for a single content piece of 400 to 500 words.
6. Online Reputation Management (ORM)
If you also want your audience to perceive you as a reputed business on which they can rely on, online reputation management is the best solution. It is all about analyzing and improving how your business is viewed and perceived online. It allows you to shape or influence the thinking of people about your business when they see it online. You can expect to spend from $100 to $500 on the ORM.
Conclusion
In short, the average cost of developing a website in India varies hugely depending on the features, quality, additional services, your requirements, and the vendor. You don't have to invest in all these services. Evaluate which of these features and services would be more beneficial for your website and business and how much impact they can have on your business. Lastly, we would recommend you to find an agency that can offer a comprehensive package that includes not only website development and maintenance, but also website marketing. It would be more cost-effective for you than hiring services from different agencies or freelancers.
The following two tabs change content below.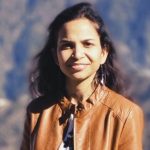 Vijaya Tyagi
Vijaya Raj Laxmi Tyagi has been an avid content writer for over three years with a keen interest in writing SEO articles and blogs. She also finds great enthusiasm in writing about a vast variety of topics, including gardening, interior designing, health & wellness, and tourism. Her educational background in Computer Science and Engineering has given her an edge to write about technologies that tend to mark a great impression on daily lifestyle and behaviour, while her intrigue towards Mother Nature drives her to discuss green topics.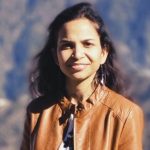 Latest posts by Vijaya Tyagi (see all)