PPC or CRO, In the current phase digital marketing is an important strategy under which business is building their brand name. However, digital marketing is not a sprint it is a marathon. It is one of the toughest marathons that the marketing team has to face especially in the current era of extreme competition.
Thus, the team is supposed to have some sort of basic preparation before it zeroed in on the type of internet marketing strategy that they want to use. Nobody wants their efforts to go in vain. Thus, they take into account the cost, the reach and the possibilities of customer conversions before making any decision. The aim of the marketing strategists is to create an internet marketing strategy that makes the business work in a long run.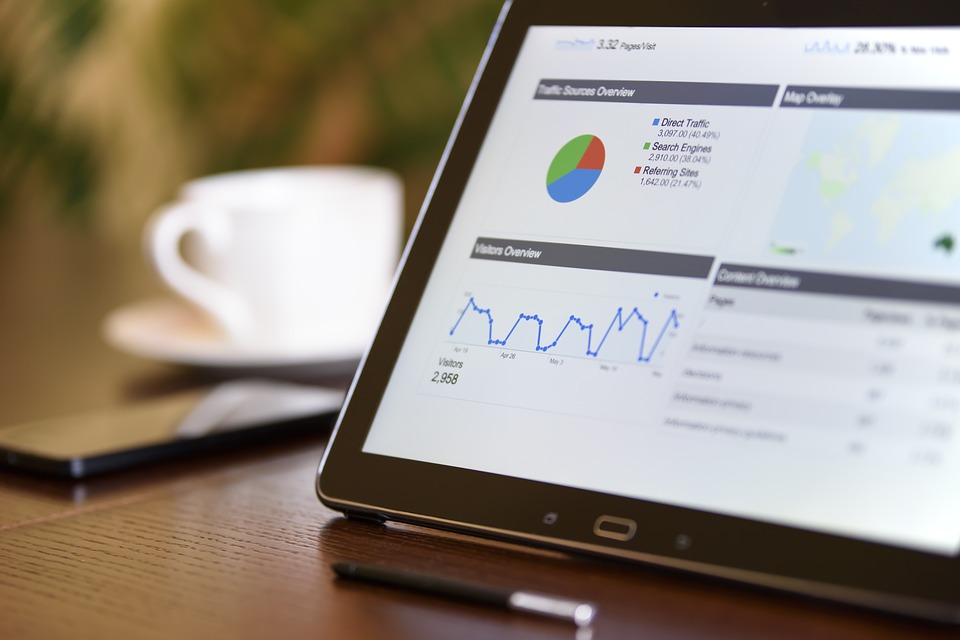 The Most Used Internet Marketing Strategies
In the world of digital marketing, CRO (Conversion Rate Optimization) and Pay Per Click (PPC) are widely popular terms. These are widely used tools in internet marketing. As per a report by Clutch, 45 percent of small businesses opt for PPC. In this, 80 percent of them is paired with SEO.
The reason for small business to go for PPC is that Google doesn't promote small business at the very first page. Thus, the best option for them is to go for PPC. PPC allows small businesses to flash their content on Facebook, Instagram, and Twitter.
Along with PPC, Customer Rate Optimization (CRO) is another form of internet marketing strategy. For instance, your website is enjoying a large amount of traffic on account of content strategy, SEO, and paid search. But, the issue is that the traffic is not getting converted into customers.
Here, comes the role of CRO for achieving the ultimate aim of the business which is conversion. Higher the conversion rate the better it is.
As per a research conducted in 2014, it is said that around 59 percent of respondents choose CRO as a great form of internet marketing strategy. CRO is a better form of marketing that businesses are switching to.
The question here is which is better PPC or CRO? What is the marketing strategy that a business must use for creating a successful marketing strategy?
If this is something that you want to know, then read on:
PPC or CRO: Which one is better when it comes to customer conversion?
The ultimate aim of marketing is to increase the customer conversion rate. Let's see how PPC and CRO are able to achieve it. In Pay per Click form of marketing, the company has to pay for every click made on their advertisement.
The reach might be good but the rate of conversion is not good. For instance, you have launched a new campaign that gives you 5,000 clicks at $ 5 per click. In this case, almost 76 percent of the budget is wasted on wrong search terms. This means that wrong search terms will lead to wrong traffic.
This means that the chance of the click into conversion is very low. Thus, the reason for this is that the click doesn't necessarily mean that the consumer is interested in it. Sometimes
consumers do it only to see what's there in the advertisement. At other times, they might click on the advertisement by mistake. Thus, in " Pay Per Click " the customer conversion rate can be low.
On the other hand, if we evaluate Customer Rate Optimization. Then it is an internet marketing strategy that is used well by various companies. It is more reliable than pay per click form of advertisement. It requires a lot of research and understanding of the market.
In CRO, you are just improving your website to enhance the customer conversion rate. CRO is basically about fine-tuning your website for higher customer conversion rate. The optimization can be done at the homepage, on the pricing page, blog and landing pages.
When is it wise to go for PPC?
PPC is a great form of marketing but is not advisable for different types of business. In 2015, Google with its Adwords PPC service generated a huge amount of $ 73 billion sales. PPC came out as an addiction for businesses especially the small ones. However, going for PPC is always a risky game.
PPC is fruitful for some business but for others, it might not be that promising. For PPC to work, it is essential that your business must have a well-designed landing page, a compelling call to action and in-depth keyword research. Furthermore, go for PPC when the instant result is your objective instead of long-term lead.
For instance, you have launched a new product and want instant results. In such a scenario, PPC is a great alternative. The Google front page will help you earn an instant traffic as far as your new products are concerned.
PPC is not for businesses that do not have a way to track the results, the website isn't mobile ready and you are not aware of your target audience. The reason being that in absence of your target audience you might not be hitting on the right audience. As a result, the efforts might go in vain.
Moreover, PPC is not a correct marketing strategy if you are falling short on the resources aiding you in monitoring your campaigns. Also, PPC is not for websites that want to rank number one on Google.
When is it profitable to go for CRO?
Going for CRO is not always the best option to go for. Companies should go to CRO when they already have a good traffic coming to their site. And they are in the situation wherein adding up to more traffic will not serve their purpose of increasing their customers. For understanding this, let's consider an example. You might have 10,000 visitors flocking to your website.
From this, 100 leads are generated out of which 10 get converted into your customer. Thus, the lead conversion rate will be 1 percent. But, now if you want to increase your customer conversion rate, the emphasis can be made on increasing the conversion rate made out of the existing traffic. For this strategists research the following key areas:
A/B and multivariate testing
Copy optimization
Having a structured approach
Customer journey analysis
Online surveys/customer feedback
Cart abandonment analysis
Segmentation
Basically, CRO is better than PPC is because it revolves around improving customer's journey. A/B testing, customer journey analysis, and online surveys are some of the ways that companies are using to enhance the overall customer experience.
Around 58 percent of companies utilize customer journey analysis for maximizing their conversion rates. Also, calculation of the Net Promoter Score (NPS) helps you make out whether the customers are happy with your website.
NPS is calculated by subtracting the percentage of customers who promote your website from the percentage of customers who are not happy with your websites. Companies like Amazon and Costco enjoys NPS varying within the range of 50 to 80 percent.
These analyses will help you make appropriate changes which will eventually enhance the customer experience. For instance, you might learn that the customers do not like the all-time presence of survey pop-up. Then you can limit the number of times the pop up appears on the website.
This will definitely enhance user experience. Thus, they would love to come back to your website when his overall experience comes out to be good. On having a good experience, he might refer your website to his social group. This will add to the business. Thus, constant testing and knowledge about customer's journey is a great thing that forms part of PPC.
Conclusion
Both PPC and CRO are essential as internet marketing strategy. However, there is no doubt that CRO yields better results than PPC. PPC is a good option but only when it is done in a right manner. You need a compelling call to action, a well-designed landing page, and in-depth keyword research for PPC to work. Also, the amount invested into it might not materialize into conversion.
However, this is not the case with CRO. It is not about flashing advertisements and paying money as per click. It is an internet marketing strategy that requires a lot of understanding of the consumer behavior. The consumer feedback forms and efforts to understand consumer journey helps businesses to understand the mind of the consumer.
Accordingly, you can optimize your website to convert your existing traffic into future customers. It is better because you are winning the heart of customers by providing them a better experience. Thus, their probability to support the brand or promote it is higher when compared to PPC.
Having said that, PPC or CRO both the strategies go hand in hand. Thus, the business must use both the internet strategies for better results. Even for CRO to work well the business needs a certain amount of traffic. This traffic can easily be attracted from PPC.
The following two tabs change content below.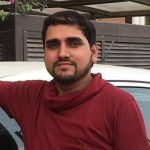 Amit Mishra
Amit Mishra, the co-founder of Media Search Group, loves to pen down about marketing and designing. Be it search engine optimization(SEO) tips and strategies, Social Media Optimization, Increasing Engagement, and Traffic Score, Web Design and Development, Mobile Applications, Conversion/Sales, he covers it all. Been in the business for a long time, Amit Mishra knows some of the best strategies on how to expand and grow a Business Online.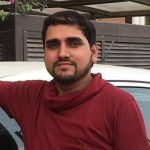 Latest posts by Amit Mishra (see all)