Blog Writing
Services
Whether you are a high tech organizationor a professional wedding photographers, a real estate agents or an e-commerce company, our team of expert blog writers, India know how to write blog content that speaks directly to your customers. Blog writing does not just need a whole lot of research but needs something more than that. It needs a highly skilled content writer to be able to deliver a blog that can establish you as an authority while building the right connect with your target audience. A well-written blog is the best way to build a reputation online and no one can help you achieve it better than our experienced team of content writers.
Blog writing services-what to expect
We, at Media Search Group take great pride in helping our clients take blog writing to the next level through customized blog content that seeks to act as the voice of your brand and establish meaningful dialogue with your target audience. Additionally, the blogs are highly optimized for SEO. Our blog writing services include:
Complete blog management with fresh blog posts at agreed frequency
Highly customized unique content for your blog
Ability to write blogs on a variety of topics
SEO friendly blogs with keyword optimization
Customer oriented approach aimed at driving traffic to your site
Fulfilling the objective of establishing you as an authority in your domain or area of business operation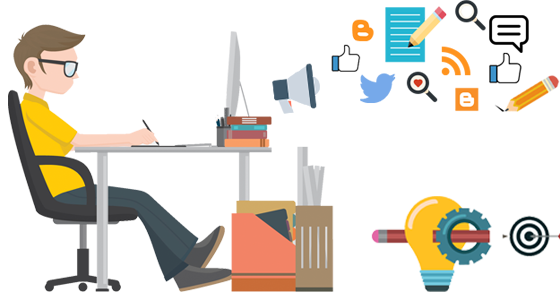 Our aim is to write blogs that act as the online voice of the brand and hence ensure that we do a thorough research on the business and the client industry before writing a blog for the client audience. With $12 cost of one blog content, we are highly affordable as well, which means that you are likely to derive the best business value when you decide to engage our blog writing services. With assured original blog content delivered to you, your online brand visibility is set to go up several notches.
Blog Content Package
Blog Writing
Services
Word Count
Standard Price
Quantity