Natural Link building
Services
Media Search Group offers Natural Link Building Services with focus on driving end users to your website as well as improving search engine ranking.
Google, post the Penguin 2.0 update ranks pages higher in search results based on not just on number but quality of links to those pages. What this implies, is that web owners need to pay due attention to: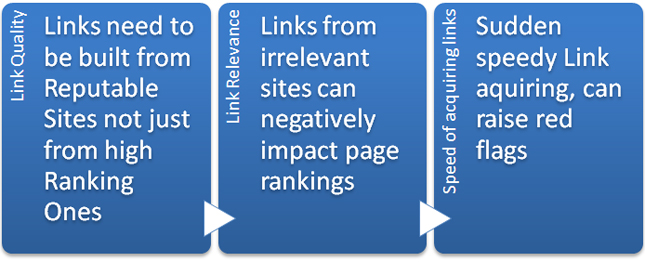 Some of the ways to build credible links include the following:
Building links via content, by way of creating articles or guest blogging
Building an online social presence through blog comments, forum posting, answering questions, and using social media leading to links.
Other less regarded means of link building include
Tying up with related website ownersfor linking back to your website such that it is beneficial to both the website owners and their visitors.
Listing in one of the numerous directories available online - general directories, local directories, and niche based directories. Some directories allow free listing while you need to pay for listing in other directories.
Media Search Group partners with clients to build long lasting high quality natural back links to draw target visitor traffic to your website through the following service offerings:
High quality Blogs to position your brand as an authority in your niche and drive visitors back to your site through links to your website.
Article Marketing on relevant community sites whose audience fit your target demographics
Uploading videos on sites like Youtube and adding links in the video description