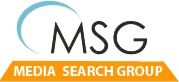 Internet Marketing is more than Organic SEO

- Internet Marketing broadly refers to a range of activities performed with the objective of creating profitable customer relationships in the online medium.

Ensuring a HTML error free website

- In layman terms, validating your web page for HTML errors simply implies ensuring the web page is free of any code errors using an online service or a program.

SMM Services for Business Promotion

- Social Media marketing services also abbreviated as SMM are actually the integration of viral marketing

A Write up on Effective Link Building Techniques

- After hearing and reading so much about link building techniques, it becomes impertinent to put in few more inputs and feelings towards it.