Anyone who manages PPC account is constantly looking for a way that helps improve the performance. Many bids on the brand name to boost the result. And this trend has got much traction among paid marketers as well as a business over the years.But do you really need to bid on your company name?
Tim Soulo who is CMO & Product advisor at Ahrefs questions the importance of bidding on a brand name in PPC ads.
There were lots of mix responses from the SEO community.
Binding on search queries is the biding practice that allows you to place your PPC bind on your product or brand name.
But this is Google's responsibility to rank brands for those queries, according to Tim who tweets.
"It never ceases to amaze me how many brands are bidding in Google for THEIR branded keywords.
Isn't that traffic yours by definition?
Isn't Google's primary job as a search engine to give people exactly what they're looking for?
Props to whoever at Google pulled this off."
Tim further tweeted as:
"..in anticipation of PPC experts/agencies jumping in with some "juicy benefits" of bidding on your brand keywords and getting "cheap PPC traffic…"
Sorry, I'm not going to pay for my branded keywords.
It's Google's job to rank me #1 for my brand."
Let us see what Patric Combe has to say about bidding on branding queries. He termed this as a defensive tactic, a response to competitors bidding on your brand or product name.
A tweet of his reads like this:
"…this started 10+ years ago when competitors bid on YOUR branded keyword and brands would lose say 30% of their organic traffic to competition. In some scenarios, it really muddied the waters. It's s really a response, not a tactic."
According to Patric, it is very crucial to check to see if your competitor is bidding on your product or company name. If someone is doing so, you should seriously consider biding your name. This would act a defense for you, helping you keep the traffic from going to your competitor.
More folks in the SEO community believe this is a defensive strategy.
Let us see what a tweet says:
"Unfortunately Google job is to make money… And letting competitors bid on your branded keywords made sometimes necessary the bidding on your own branded keys… No way out or alternatives…"
If someone is bidding on your product or company name, this is a real matter of concern for you. And Google's job is to make money, and this helps them. So it is you who are to take the right action. And from the tweet above, there seems no way out rather than biding on your brand name as a defensive step.
Bidding on Brand Really Matters
If someone is bidding on your brand or product name, they are likely to cause you significant damage.  For example, if someone searches for your company, they will find your competitor, not your business. This means your competitors are using your brand name, its popularity to drive traffic to their website. They are stealing your traffic.
In a tweet, Martin McDonald opined as:
"I'm obviously on the SEO side here – but – have to point out:
I've tested this multiple times, against hundreds of millions of dollars of brand spend, in controlled tests.
Bidding on your brand term, every time, was the ROI winner."
And this is backed by Ryan Jones who says:
"Done this test too. Bidding on your brand is always better -except when not doing it means that Google shows 0 ads, and you rank #1. But that requires constant monitoring and tweaking because when you stop, others will start."
Here are four key reasons why biding on the brand name is a wise tactic.
It keeps incremental clicks from losing to other positions further down
Clicks from going to your competitors
Bidding on brand name allows you to funnel people to higher converting landing pages
Dropping people straight into the "CRO" optimized version of the site"
Bottom-line
Bidding on the brand name might sound a bit quite uncomfortable to many in the SEO community. But this makes a sense – a sense that matters significantly to your business. And this is especially true when someone is bidding on your company name. If you do not, you are likely to lose a big chunk of traffic. Also, bidding on your company, product name, as well as URL is pretty affordable and has the ability to garner you some of your highest click-through rates and Quality Scores.
The following two tabs change content below.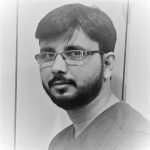 Dhirendra Kumar
Dhirendra Pandey is the Co-Founder & CEO of Media Search Group. He has been working in the Digital Marketing industry more than 10+years.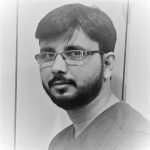 Latest posts by Dhirendra Kumar (see all)