There are over 1.8 billion websites and around 200 million active websites on the World Wide Web.  What is more interesting to know is that hundreds of thousands of new websites are launching every day across the world, and this only adds up to the competition to rank in search engine results.Just having a website and some SEO effort is hardly going to provide you any help in achieving your goals. If you want to make your business website noticeable and get more traffic to it, you need to understand current trends in web development, and why you should implement them. It is important to future trends in mind while developing an enterprise-grade website. And while it is good news some top web site development companies in India now incorporates these trends, a majority of them don't.
There is a pretty long list of trends going to gain momentum this year and the years to come. Here are the best seven web development trends that you must know about – whether you are a developer or a business organization looking to build or revamp your website.
1. Chatbots
A business that provides online support will hugely benefit from Chatbots fast growing in popularity in the technology world.
According to a new research report, "the US companies lose around $62 million every year due to poor customer services."
Implementing Chatbot on your website will allow you to effectively address customer support requirements. A chatbot is the best way to provide better customer support 24/7. There is almost no need to hire a full-time online customer service representative.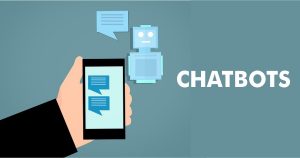 2.  Push notifications
While effective customer service is crucial for better customer engagement, it is also extremely important to reach to a wider relevant audience.
Websites with push notifications can help you to reach a vast audience and maximize the benefits of online marketing. Put notifications are one of the best most powerful ways to engage with customers and visitors. But make sure you do not overuse them. Use it to inform your potential customers about special discounts, the company's customer-centric activities, etc.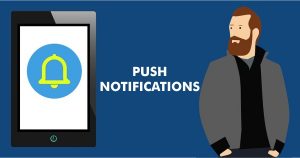 3. RAIL Concept
Though Response Animation Idle Load (RAIL) designing concept is here since 2015, but it has started gaining more attention in 2019. The concept aims at improving page loading and website performance.
RAIL helps improve user experience by breaking down UX into tap, drag, scroll, etc. and provides performance goals along with a structure necessary for better performance. To put simply, this is a boon of technological advancement, which helps make web design more user-friendly.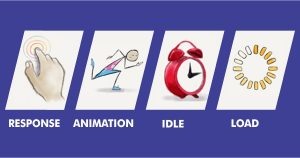 4. Motion UI
Simplicity rules everywhere. This is also true when it comes to web development. Users love a website that is simple yet intuitive.
This is what Motion UI focuses on. It differentiates the design even with a minimalistic website, through animated charts, hovers, background animations, and beautiful headers. The proper implementation that good website development can help you with will wonder to boost conversion rate o your website.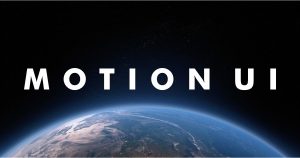 5. Internet of Things (IoT)
Connected devices are going to reach 31 billion in 2020, says a Statista survey. Such an enormous growth in the number of IoT devices is going to significantly impact web development, with businesses willing to control these devices through a desktop or laptop.
Also, the integration of devices enables businesses to provide better services to customers or the general public. But there are a few websites that have IoT integration.
But this is going to gain more momentum in the future as the number of connected devices increases.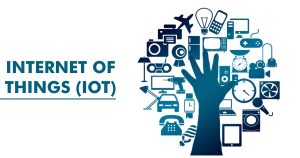 6. Voice search optimization
With the advent voice-assisted devices such as Siri, Alexa, and Google Assistant, this has hugely impacted the text messaging for search.
According to studies, "almost 50 percent of search queries will be done using voice instead of text by 2020." Voice search has already started getting momentum and is expected to rule the market in the future.
With people increasingly using devices that make life more comfortable such as voice assistants, voice search optimization will become more important.
More 55 percent of teens and over 44 percent of adults use the voice to search.  This means voice search is going to be the way most widely used to search. This also shows that more and more people will be using mobile devices to search.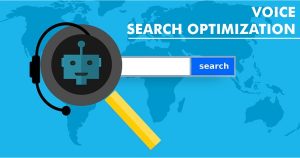 7. Cyber Security
Over the years, there has been a huge increase in incidences of data breaches and another type of cybercrimes. Concerns related to data protection loom large for IT professionals and entrepreneurs alike.
It is time to curb the cyber crimes that have the potential to damage a business hugely. No matter what you do, this may have a huge impact on your business. Also, GDPR like rules has increased the responsibility of businesses to protect their customers' data and information from being misused.
While securing corporate data from hackers is challenging, implementing the best measures in your website such as getting SSL certificate will extremely help you protect data misuse and any other cyber attacks.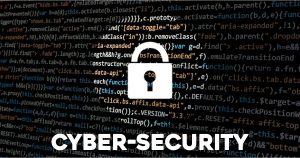 The following two tabs change content below.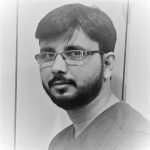 Dhirendra Kumar
Dhirendra Pandey is the Co-Founder & CEO of Media Search Group. He has been working in the Digital Marketing industry more than 10+years.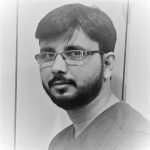 Latest posts by Dhirendra Kumar (see all)