Before we delve into the question of generating email leads and analyzing its prospects for tremendous business growth, let us understand the term email marketing a bit in detail. It has been successfully providing business growth for a long time and so must be something that has long-lasting impacts.
Email marketing
One of the widely practiced branches of marketing, which utilizes people's email accounts to strike a conversation with them, is known as e-mail marketing. It uses e-mail leads to provide some information about the product or service that a business provides and about some relevant offer which might interest them. If the recipient of the e-mail is interested, the contact information is used for the inquiries and/or sales. Isn't this simple? But where do we get these email leads from?
Email Leads
Well, you might be having a login form available on the homepage of your website. Or you might be having a subscription letter or opt-in form or registration details etc. associated with your website, for users to fill in their contact information in return for an offer, e-book, guide or coupon. While leads me any form of contact, we are restricting our discussion to email leads.
Email leads are contact information that has been recorded on these forms and used to convey information after seeking permissions from the users. Putting it in simple terms, it is a person or organization who is or are interested in your offer. Now the question is how to generate business leads?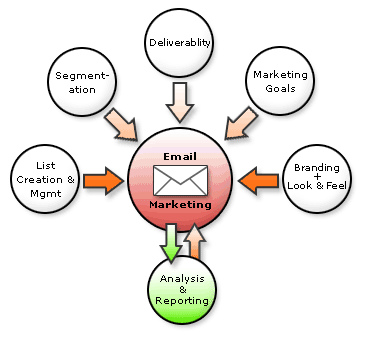 Generating Business Leads via the Inbound Way
Having an email in the inbox which says – "This is an important message regarding your oven preferences." or "An SEO company can help you fetch tons of organic traffic.", is certainly a part of email marketing campaign. The leads that have been generated through the contact details that a user has entered into some kind of form on a website, confirming their interest in the product or service that the website is providing are contacted through email marketing.
The users are hearing from a business or organization in which they have already opened communication with and might be interested in taking up their product or services again. If they click on the link in the email and make a purchase, the business lead is generated. Simplifying it, lead generation is the process of attracting and converting strangers and prospects into your loyal clients.
Impact of Business Lead Generation on Business Growth
More and more business lead generation will convert into sales and revenue of the business. Yet, the more things that email leads do to support business growth are discussed below.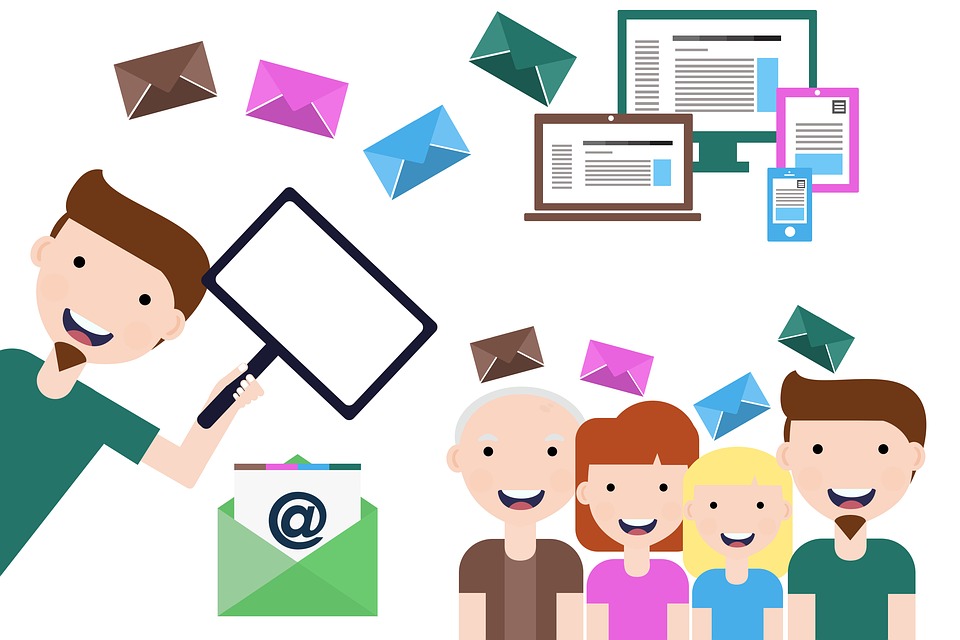 Triggers Regular Client Base
It is essential for any business to have a self-sustaining regular client base, which minimizes their concerns for advertising to fetch sales and revenue. Leads who land to the website through the offers are an excellent way to maintain a regular client base. If the website happens to provide them regular offers, they might never give a second thought to the competitors in the same niche. They will soon be delighted customers of your business.
Initiates New Relationships with Strangers
Having an offer popping up in the email with an authorized link builds trust in the strangers. It becomes easier and more natural for them to want to buy from a place that has a good offer in store for them. Thus, the conversion of business leads fosters the building of relationships with prospective new clients and hence, promotes business expansion.
Fetches Organic Traffic Based on Interest
Businesses have been spending a lot on advertising to fetch paid traffic and more than that on search engine optimization, to fetch organic traffic. Email leads are a support to the requisites f driving organic traffic to a website by attaching a targeted URL in the email. Thus, fetching organic traffic is simplified.
Fosters Mouth to Mouth Promotion
Closing various successful business lead conversion gifts, you with the advantage of spending less money on advertising. A delighted customer is sure to do mouth to mouth promotion of your offer and trust me, even today recommendations work. The mouth to mouth promotion will surely fetch visitors to your website.
With these four aspects on the list, no business organization will deny that email marketing has yielded benefits to their business growth. Yet, there is a trick in this proposal of inbound marketing because not all emails that you have sent convert into business leads.
Tips to Catch Maximum Business Leads
It is a hit and trial case to convert a lead into a business lead. A person involved in email marketing must have a deep understanding of customer's psychology that dominates during purchasing.
An email lead is likely to convert into a business lead when the customer has either used the product or services earlier, or has heard about it, or has shown some kind of interest in it. In other words, one must narrow down the targeted audience for email marketing to gain maximum results. For example, a website is running for catering equipment and it sends an email to a doctor. Will the lead convert? Certainly, no. However, if the email is seen by a restaurant owner, the lad will convert.
Another important tip is to focus on maintaining leads database properly, whether they are on your website or are purchased from third party websites. In order to catch the maximum business leads from strangers, the email marketing campaign should be interest focused. For example, if a person has filled a survey form about car servicing, he might be interested in purchasing car parts, car accessories, servicing discounts, etc. If an email offers him a sale on any car part, the lead will convert.
Last but not the least, when you are purchasing leads from a third-party source, make sure that you make a wise investment. If you are running a women's clothing store, purchasing leads from a women's beauty parlor would be helpful to catch some business leads while the purchases from a men's salon will drench you in a total loss.
So, with these tips at hand, you are likely to make the most of the email leads through inbound marketing. Also, if you are hiring someone (Lead Generation Internet Marketing Company) to do that for you, you should have an idea of what they are doing and catch them if they are going in the wrong direction.
The following two tabs change content below.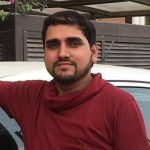 Amit Mishra
Amit Mishra, the co-founder of Media Search Group, loves to pen down about marketing and designing. Be it search engine optimization(SEO) tips and strategies, Social Media Optimization, Increasing Engagement, and Traffic Score, Web Design and Development, Mobile Applications, Conversion/Sales, he covers it all. Been in the business for a long time, Amit Mishra knows some of the best strategies on how to expand and grow a Business Online.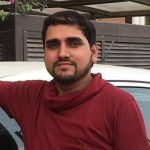 Latest posts by Amit Mishra (see all)