It is high time that we start thinking about Google. The world of internet marketing has gone beyond Search Engines and Social Media. The recent developments in the statistics for the engagement of users with mobile applications on Google's Android have turned the table upside down.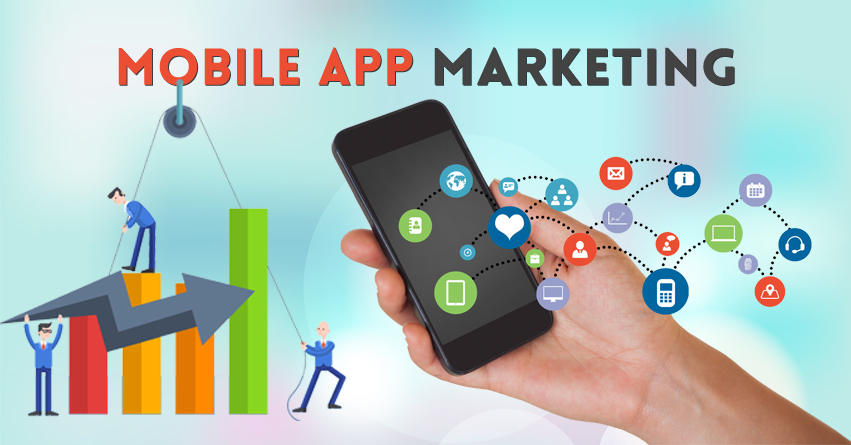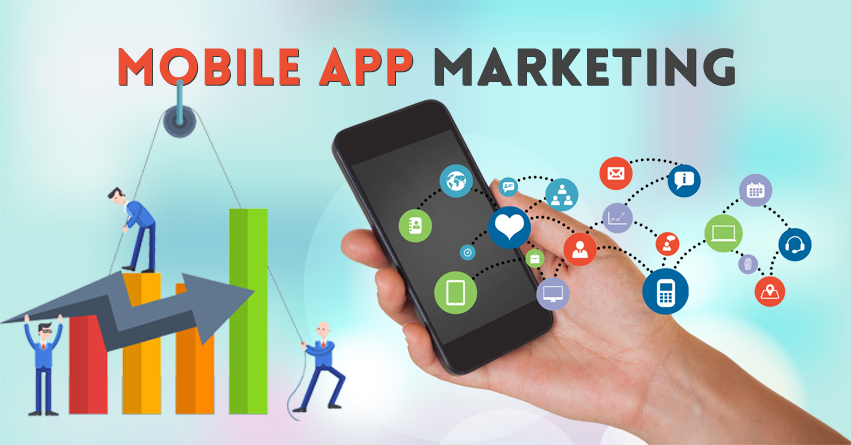 In today's mobile-first world, mobile apps and mobile sites are essential to connect with customers. In a survey of smartphone users conducted by Google, they understood the customer's journey that app users take.
From discovery, to download, to frequency of use, to the factors that inspire loyalty or abandonment, all hinted that mobile app promotion strategies are going to fetch business. The advertisers can now run their advertisements on mobile apps and can design the most effective mobile strategies to do so.
The key findings of Google's survey will help you understand how you can create a great app for your customers and market it.
The 4 findings of Google are:
1 – Price of the app matters
People prefer to use applications that come free of cost. They are not influenced by friends or family when it comes to installing the application. Price, followed by privacy and security are the most important factors in convincing a user to download an app. Half of the users who were a part of this survey never ever paid for an app or its services.
2 – Mobile apps are helping in a task
People used mobile sites for searching, browsing and the exploring. In the case of apps, there choice and use were dependent upon the purpose of the app. People download apps when they have constant use of it like playing games, staying organized, or tracking physical activity. The daily use of an app is directly proportional to the success of the mobile app.
3 – Simplicity attracts user
The key factor that retains a mobile app user is the simplicity that it has to offer. App of Instagram is the best example of this. The most valuable attribute of any application is the ease of use and navigation. It is twice as important as the purpose of the application.
4 – Phone memory occupancy is a deadlock
Taking up too much space in the phone is something that irritates the user. Memory full is one error or app related issue that leads customers to uninstall an app. But people were quick enough to redownload the app once the issues were settled and changes were made.
These four key findings help you understand that if you develop an ad for your business, you must:
1 – Keep its use free of cost
2 – Make it purposeful and helpful
3 – Design it in the simplest possible way
4 – Size it in the optimum limit
The top 10 methods of app discovery include:
Peer to peer reference
Browsing the app stores
Recommendation by app stores
Advertisements in other apps
Reading about them online
Seeing them shared on social networks
Seeing an ad while browsing the web
Seeing an ad on television
Through search engines
Seeing an ad on YouTube
So now you know where you must focus your mobile app marketing strategies to get it to maximum people. It might not be necessary that you use all these 10 mediums to promote your application.
The ways that fetch you maximum customers are to carefully choose. The return on advertisement should be maximum. This can be achieved by right advertising methodology. You can seek the help of an internet marketing company to do the same for your app.
Impact of Mobile App Promotions
Since businesses realized that apps are what attract the customers, every small and big company began developing apps and race started. However, in the survey done by Google, they found 10 factors that motivated a user to download an app. The 10 motivating factors for app download are given below:
1 – Cost incurred
2 – Privacy and security of information
3 – Daily use of app for the person
4 – Description of the app
5 – Memory used by the app
6 – Reviews of the app
7 – Ratings of the app
8 – Friends of a family using it
9 – Number of downloads or users
10 – Video educating about the app
While these are genuine reasons, the cheat code to any successful app development is providing the user with the content they want, with features or functionality that no other free app provides, or with an ad-free user experience.
Besides this, if your app has no other free alternative, it is self-marketed among your customers. You have indirect publicity and promotion for your app done by people only.
Today's Scenario and Love For Apps
On an average, a person has 35 apps installed on their smartphone, each serving a special helpful purpose. These include cab booking services, health monitoring, news updates, social media platforms, photo editors, stay organized, listening to music, reading stuff, shopping online, communicating with people, etc.
Out of these 52% apps are used at least weekly. If this is difficult of understanding, read this. Out of 35, 16 apps are used daily, 12 apps are used weekly and 5 apps are never used. But this means that the love for apps has risen significantly.
Any business that has not yet started operating on mobile sites or apps, is missing out on its major thing. Slowly and steadily, the use of desktop will die out. Mobility is the future of the internet – access to anything, everything, anywhere, everywhere.
Android Tops The List Of Smartphone Users
Every smartphone user prefers Android in terms of the operating system they want to use. More than half of all the smartphones that are being used across the globe are working on Android. This makes Google Play Store a hotspot for fight amongst various mobile apps.
We have already seen that people search for apps of App Store and download them if they find that the app is helpful, besides being easy to use. So, building an application for Android phones is a smarter and safe way of entering the mobile market.
Although people prefer free apps than the paid ones, this is not a constraint. You can keep the trial free of cost. If your app has the factor that makes it more productive and attractive than other competitors, then it will surely sell among the customers.
Service-based apps that offer booking or order don't have to worry much about paid stuff for they can easily include the cost in the service charges. But for those, who make their app their product, engagement generation is what will help you sell.
But Android App development in not a piece of cake. The pace at which technology is changing, learning them and implementing them is tough. More tough is finding the people to talk about your product and getting the app famous.
App Store Optimisation (ASO)
For your information, almost 63% people using smartphones perform searches in app stores. 11 hours a month of users are spending in searching the search engines, social media and app stores for things they find useful. As a business which is looking out for mobile app development and promotion, you cannot leave behind App Store Optimisation (ASO).
As an integral part of marketing strategy, App Store Optimisation will benefit you lifelong. Components like title, meta description, meta tags and keywords help in the process of optimising mobile apps.
Just like the search engines, these components help you get ranked in the app store search results. Quite naturally, a mobile app that ranks higher in search results, will have increased visibility to potential users.
According to statistics, 1 in every 4 users discovers a new app through search. It eventually leads to more downloads, more rating and more reviews on the app store.
Social Media Marketing (SMM)
Nobody of us can deny the fact that advertising and social media platforms such as Facebook and Instagram, which already have a large user base are beneficial. As the second major part of your app marketing strategy for 2018, you must leverage social media.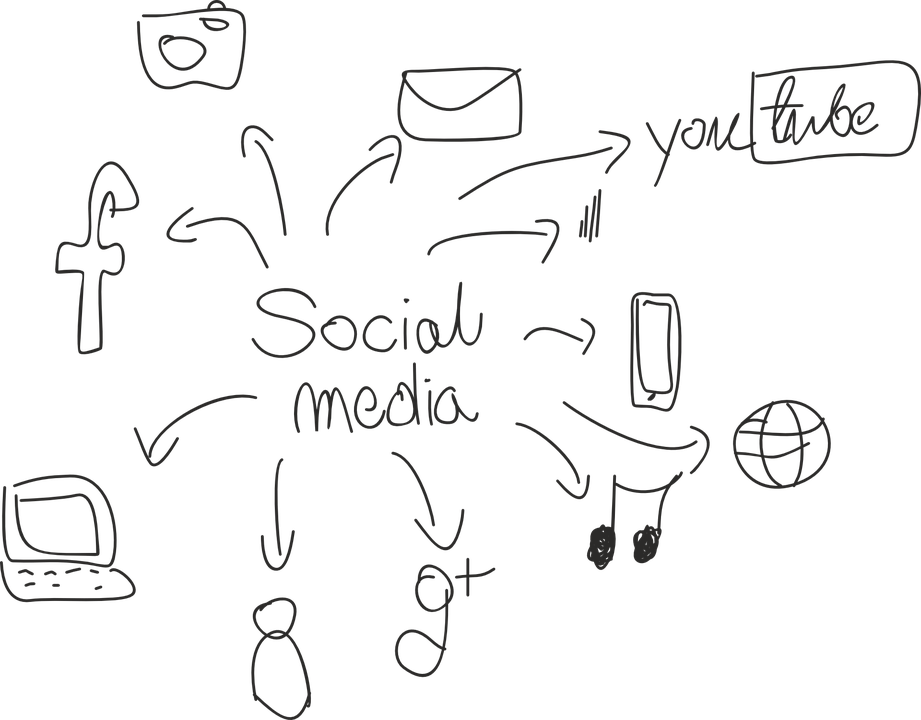 Creating a buzz around your app through viral baits on social media is easy and profitable. The marketing can be through paid or organic means but don't spam their feeds. Use the targeting options for social media marketing on Facebook, Instagram, YouTube etc. for best results.
Conclusion
If you are really concerned about expanding your business, we, as an "internet marketing company" would like to advise you think about developing mobile-friendly solutions. It can be a mobile site or an app. But you need to transform your work and focus your goals where the interest of majority lies.
As mentioned earlier, by the end, it is the quality and usability of your app, which is going to grab more attention. Customise your efforts in the right direction. And remember, everything is difficult before it becomes easy.
The following two tabs change content below.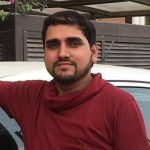 Amit Mishra
Amit Mishra, the co-founder of Media Search Group, loves to pen down about marketing and designing. Be it search engine optimization(SEO) tips and strategies, Social Media Optimization, Increasing Engagement, and Traffic Score, Web Design and Development, Mobile Applications, Conversion/Sales, he covers it all. Been in the business for a long time, Amit Mishra knows some of the best strategies on how to expand and grow a Business Online.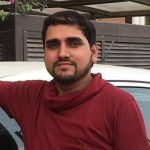 Latest posts by Amit Mishra (see all)