SEO generally involves a wide variety of things, from a bit of shifting around tags, setting the path for the crawler to easily find the pages on your website, to wisely linking authoritative websites, which provides a ladder for your ranking to climb up.The approach "if you build it, they will come" does not necessarily always work, and this may be because good content does always float atop. However, it is the fact that the limits of your content are the limits of your rankings.
This means the content is a bit factor to rankings. In fact, high-quality SEO friendly content has the potential to rank #1 even without any optimization.
It is time to know what makes a content rank on the top. If you want to write the content that gets high traffic, these are some tips you need to follow.
Use Different Elements to Add Variety to Your Content
All searches are different, with people having different preferences. For example, while some people need chunks of dense text, others seek a loose and colorful explanation.
Using videos, images, audio files may make your content appealing to some people. But there are also those who don't like these kinds of things. In fact, they hate such gimmicks and will abruptly leave the page.
But this does not mean that you should not use these elements in your content.  Depending on the page and target audient, using them but to an optimum extent in content is a good thing – something that perhaps helps drive traffic to a page.
Don't use unnecessary files that will only slow down your page. Keep this in mind while adding more variety to your content to satisfy the intent of a greater number of searchers.
If people spend more time your page, this means your content is engaging and relevant to them.
Infusing variety with your content, coupled with polished writing and a healthy depth of content will help you increase your average time on page, eventually your rankings.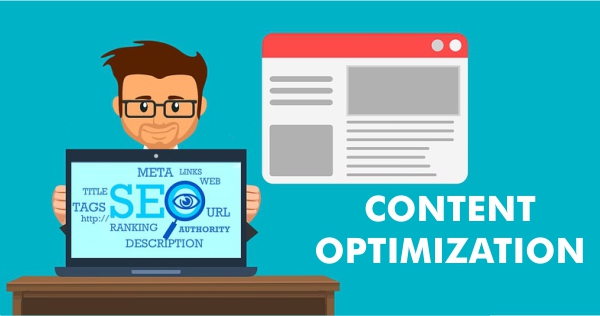 Use Polished Writing in Your Content
According to an SEJ blog, "People read about 20% of the words on a website." But it is impossible to predict which words they will read. So you can't have a few sentences designed to act like a winner. You need to make sure the whole content itself is the winner.
Even if you can bleed 70 WPM of crystal-clear prose, you will hardly have time to do all the writing for your website. It might be wise to engage an SEO agency providing web copywriting services.
However, whether you do the writing yourself or let a third party do it for you, a bit of good editing will do a job in helping you create SEO friendly content. Even you have a jam-packed schedule, sparing a little of your time will pay you off. Or you should engage a web content writing agency for you.
Note: "polished writing" doesn't apply only to web content. But every form of writing be it Business blogs, comedy websites, and news articles, they all require different tones, levels, and styles of writing to count as polished in their given fields.
For your content to stand out of the crowd and make people say "Wow", you should add to it:
SoundBits in-between text for interactive content.
Short paragraphs and bullets.
Loose and colorful prose.
S unique, engaging voice that mimics the demographic lingo.
Use a Mix of Long-form & Short-form Content
Earlier, short-form content was very effective, helping you grab up the market share.
Just producing lots of articles, with few words, and doing it quickly would help you drive a lot of traffic to your site.
But for reasons like crowed webspace and demanding searchers, the search engines say, Google has started giving privilege and priority to long-form content.
So if you want your content to cater to a wide range of searchers' queries, you had better choose the long-form, which generally has higher chances to contain something in it that satisfies the intent of the searcher.
But sometimes, a 250-word article better delivers the answer in a beautiful featured snippet.
Studies show that the ideal content length for high-ranking pages should be around 2,000 words. But this would certainly work for every website is impossible to say.
So it is better you do perform A/B test with your specific visitors to see which kind of content they like best – short or long. It is wise to use a combination of the two because if the user favors short one day the algorithm may prefer long the next.
Distinguish Between Authority and Originality
If you are in the business of writing SEO friendly content for quite pretty time, you may have noticed the contraction between the advice you are given about SEO and the way Google ranks pages.
You must be familiar with the benefit of value citing sources, authoritative links, expert advice, and claims that are backed up. And you may also know the importance of original research and content that adds value through new claims.
Both have their silver linings. So all you need to do is follow what experts say. Never overwrite your links and research, but there is a benefit of adding something new and original – something that your audience would want. It is good to use sources to back up your content but it is also good to go beyond these sources and tell a new compelling story.
A few creative links along with a compelling story around the message most relevant to your potential audience will help your content walk the line between authority and originality.
Consider Mobile Optimization
Over the years, mobile traffic has significantly increased. In the U.S. phone traffic was 60% to 40% higher than desktop traffic.
Mobile traffic is big business, and mobile searches are more specific and targeted than searches that are performed on a desktop.
More searches are used to find a local business. This means they are "near me" searches, for example, "South India restaurants in Connaught Place" "dentist in Noida near metro 15", etc.
Phone searches are mainly done for lifestyle-related queries and things that people are already doing.
But, when it comes to overall web time was flopped, desktops outweigh phones by 60% to 40%.
So the bottom line is if most of your users access your website through desktop, you should use longer-form content. But if they are mobile users, keep the shorter informative responses.
Use the Right Format for Your Content
There is no one size fits all when it comes for web content format. When we talk about form, there are many elements that need to be cared for such as:
Word count.
Structure of the content.
The tone of the piece.
HTML tags.
Title and Meta tags.
You should choose a form, based on the message you want to convey in your content, the kind of queries it will best cater to.
Users and the message you want to say is the key to choosing the right layout for your content. Google also emphasizes this, saying, "Make pages for users, not search engines".
Determining the outline before you start writing the content will help you ensure the content maintains integrity.
Great content is not the one that only reads like a nice essay, but a great content that increases time on your page and traffics, and also helps improves rankings is the one that looks like a crisp painting, with tags, titles, font, and headlines that create a unified piece.
The following two tabs change content below.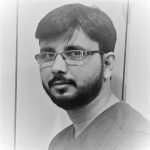 Dhirendra Kumar
Dhirendra Pandey is the Co-Founder & CEO of Media Search Group. He has been working in the Digital Marketing industry more than 10+years.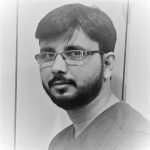 Latest posts by Dhirendra Kumar (see all)