If you are still relying on the existing website then you might see a devastating decline in your targeted audience and conversion leads. With this, your business will fall down and your brand image will suddenly diminish in the market.
All the business owners must carry this thought in their minds that how important is to maintain a website with all the necessary amendments. Everybody is much aware of the importance of deriving high human traffic on a web or site and how it can increase the rate of conversion and revenue. Therefore, redesigning a site is the highly recommended solution that will gear up your business with high growth and productivity.
Before one goes for redesigning process there are lot of questions that might pop up on his/her head such as the results of website redesign, time taken on website redesign, required cost, how often one should redesign a site, how to plan website redesigning, what strategies should be adopted, what challenges can be witnessed in this path, and so on.
Let's proceed to clear the above thoughts in a detailed manner.
We are living in the era of digital marketing where businesses are dominated by the online market and its audience. Maintaining business with the support of an updated site has its own benefits.
A new website or a redesigned site creates more opportunities by attracting more audience which in turn generates high conversion of leads.
Impact of Website Redesigning
A website is an important business tool that requires updates every 6 to 8 months. More than 90% audience is active on online platforms so they would prefer to look for a site that comprises special features such as attractive outlook, responsive site, creative content, animations, mobile-friendly, fast loading, easy navigation, and so on. If a site is running with the presence of these features then there is no one who can beat you in online marketing.
Let's see how redesigning helps business owners.
Generates human traffic – A business would like to flourish in the presence of high human traffic. With the improvements in the site performance, more visitors will search for you and in this way more traffic will be experienced on the site or web.
High visibility – When more people will search you on the search engine your business will experience high ratings. Website redesigning will then accelerates business growth with high visibility in the online market.
High conversion of leads – The ultimate goal of any business is to fetch the targeted audience with more conversion rates. Creating an appealing site with authentic content, and other impressive features will attract potential customers which will improve the brand image and more sale opportunities.
How to create strategies for website redesigning?
Launching a site with certain updates will improve the search quality on the search results and will create better profit margins. It doesn't matter whether the size of your business unit is large or small there will always a need for a website that is free from plagiarized content and all the faulty features that discourage the efficiency and functionality of a site as well as the business.
A successful business runs on certain strategies, therefore, developing effective strategies for website redesigning or website migration is very crucial.
Know the need of your website – To start with the making of strategies, one should focus on creating and identifying the URLs. The selection of URLs decides the number of visitors on the site. To initiate a strategy a business owner must know his/her requirements like what type of content you want to add on your site, how many pages you want to add, which page you want to get more traffic,  and so on.
Analysis of Inbound links– While considering the redesigning process a web designer should set his/her goals. For instance, URLs play an important role in improving brand visibility in the online market. Analyzing the inbound links will improve the searches of the pages. By doing this a list of relevant pages will be created which will improve the quality and efficiency of the content.
Support of SEO audit – SEO is the backbone of the site, having an SEO audit support will help a site in evaluating the strength, weakness, and risks. Through the SEO, webmasters or web developers are able to create a roadmap with true knowledge and creative features such as appealing title, page titles, URL structure, site speed and performance, internal or external links, etc so that in future business doesn't get affected in any way.
Choose pages with high traffic – Technically, the audience target those pages which appear on the top of the search list. Paying attention to the pages with inbound links will help your business with improved rankings and visibility. This will directly send the audience to your site from other sites. Therefore, it is very important to identify the most connected links which have more traffic than yours.
Determine your website redesigning goals and objectives – The goals and objectives may differ from person to person. However, while considering the redesigning process, make sure that your site is a better version from the competitor's site.
Typically a site hinders growth only if the content is plagiarized, keywords are not unique, improper navigation, and high loading time. To see potential the potential results in the online presence, one must focus on developing strategies and brand building, site's outlook, tracking features, and so on. Website redesigning or website migration process is, therefore, the best solution for attracting potential human traffic and increase brand visibility in the online market. Before, going for this process don't forget to consider a plan with authentic knowledge and original content through SEO. Business owners should also understand that strategies don't fetch results overnight; it requires adequate planning and patience to witness positive changes. So web developers should plan strategies in such a way that it helps in monitoring the site performance and maintaining the website structure.
The following two tabs change content below.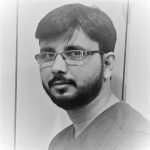 Dhirendra Kumar
Dhirendra Pandey is the Co-Founder & CEO of Media Search Group. He has been working in the Digital Marketing industry more than 10+years.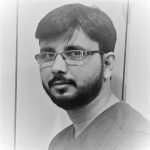 Latest posts by Dhirendra Kumar (see all)