In this digital age, people are
increasingly searching online, which compels businesses – be it small or large
– to enhance their online presence. If you are not doing SEO for your business,
this means you are losing opportunities for your business to grow and expand.
The right way is to opt SEO services as you do not have time or want to expense
your time on other than core activities of your business.
There
is a saying: "Do what you can do best, outsource the rest." And the same
applies to SEO. Choose SEO services rather than building in-house resources to
manage your business online. Why? It is not your core business. You need to do
this for certain reasons and for certain time period. Also, outsourcing is
relatively much affordable. So you don't need a dedicated in-house team to
enhance your online presence.
But
how do you know which SEO company is perfect for you?
Well, it is a bit tricky but not that difficult provided you have a good insight into SEO, how it works, and what SEO packages are made of.
So
we, here in this blog, will tell you everything – right from why you need SEO
services, searching for best SEO services to how much to spend on SEO packages
for small businesses.
But
before them, we would like to have a quick look at what SEO is all about.
What
is SEO and why you need it?
SEO
stands for Search Engine Optimization. Search Engine Land defines it as:
"It is the process of getting traffic from the "free," "organic,"
"editorial" or "natural" search results on search engines."
All
major search engines such as Google, Bing and Yahoo have primary search results
and rank the websites based on their relevancy to users' queries. They also
provide paid results which are known as search ads –this is a different topic.
Search
is a big source of traffic. Studies show nearly 60% of all traffic on the
web starts with a Google search. If the searches from Yahoo, Bing, and YouTube
are added together, 70.6% of all traffic originates from search engine
organic results.
Organic
search results are natural results which are based 100% on merit. In simple
words, these are the results that best give answer to users' queries. So it is
important to be careful when you look for SEO packages or SEO services to hire.
Tips
To Find Best yet Affordable SEO Packages:
Know
why you need SEO
SEO
is used for different purposes such as increasing brand visibility, getting
traffics that convert, supporting social media campaign, and improving website
rankings. You should know your goals before you decide to engage an SEO company
for your business.
Setting
your goals not only make it easy for you to search the right SEO services for
you while reducing the time on search. This is the biggest benefit of
defining the goals prior to kick starting the search.
Set
a budget for your SEO
Whether
you are a small business or the one with limited budget you should have a budge
already defined. This makes it easy for you to search. As you know how much you
can afford, you search only for SEO packages that fit in your budget, and you
don't waste your time pondering over each and every option. And thus lot of
time is saved, and that you can use for other important things of your
business.
Find
SEO packages online
Now
it is time to look for SEO packages best meeting your needs. And there is no
way better than searching online. It is easy, fast, and most interestingly, you
can search on your convenience, meaning whether you want to search on the go,
from office, or our home once you are back from your office.
Searching
best SEO packages online saves you a large chunk of time. You can compare
different packages offered by various SEO companies to choose the one most
relevant for you.
However,
there are several other ways worth trying such as word of mouth, local phone
directories, etc.
Try
to come out with a list of top ten SEO companies perfect for your SEO need.
Visit their website
This will give you a glimpse in how professional the
SEO Company is. You can explore different SEO packages and get to know their
cost. Also, many agencies have their clients listed on their websites and
the links to the projects they have done in the past.
You can visit the website of the clients to have an
idea of whether the company is worth working with or not.
Look at their portfolio
As many companies have their portfolio on
their website, visit their website to know what types of project they have
accomplished in the past. Make sure to check if it has worked on any project as
yours. Give preference to those who have experience of working with a business
like yours.
If they don't have a portfolio listed online then
this is a signal that something is wrong.
Go through client testimonials
Most businesses use testimonials on their websites.
Visit their site and go through what their clients have to speak about quality
of services.
However, you should not rely those testimonials
altogether as there are some SEO companies that use fake testimonials.
So it is better to task for references so that you
can get the real opinion of the people who have hired the services. Do not work
with those who seem reluctant to provide you with references.
Conclusion:
Promoting
a business is easier than before if you have the right SEO strategy. SEO is not
all about improving your website rankings, but it helps a business in many
ways.
And
that is why every business – be it small or large – is investing in SEO.
But many don't have the right resources, for them cheap result oriented SEO
packages would be a good choice. These tips will help you find a good SEO
company and choose an SEO package best for you within your budget.
The following two tabs change content below.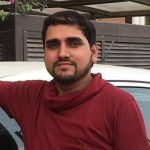 Amit Mishra
Amit Mishra, the co-founder of Media Search Group, loves to pen down about marketing and designing. Be it search engine optimization(SEO) tips and strategies, Social Media Optimization, Increasing Engagement, and Traffic Score, Web Design and Development, Mobile Applications, Conversion/Sales, he covers it all. Been in the business for a long time, Amit Mishra knows some of the best strategies on how to expand and grow a Business Online.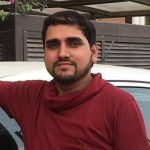 Latest posts by Amit Mishra (see all)