On last Friday, Google announced a change to exact keyword definition, and with that, it seems the search engine giant wants to make the original intent of exact match more inclusive and broader. Now the list of matching for close variants which was first introduced in 2012 to capture plurals, misspellings, typos, and other versions of exact and phrase match keywords will be adding more terms to the list.
With this update, the Google will now ignore word order and function words to determine whether a search term triggers for an exact match keyword. For example, if the exact match keyword for ads is men shoes, the search terms such as shoes for men, shoes men can also trigger for the keyword. So this change will hugely impact the way exact match keyword targeting works.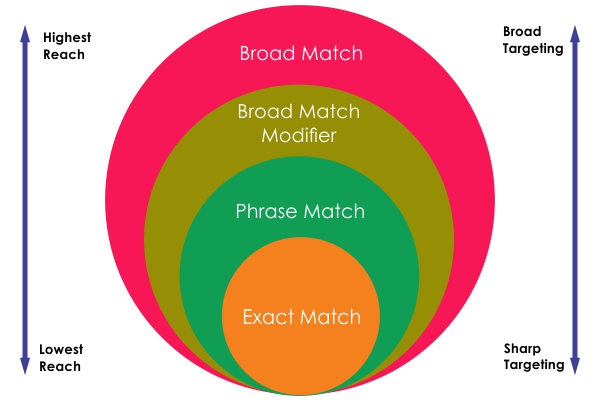 Google announced close variants first in year of 2012, and the logic behind this announcement was to use the terms making the same meaning as the trigger for the original keyword in the ads. So it included plurals, misspellings, typos and other versions of exact match and phrase match keywords to broaden reach and coverage and reduce the time used to build out lists of search keywords. But advertisers who wanted to have a tighter control could opt out of close variant matching. In 2014, Google removed this ability for advertisers. Bing the second largest search engine in the world next to Google did it in the following year.
What the Effects This Change Are Going To Have on Ads Performance and the Way Exact Match Targeting Works:
The change is going to impact the most the accounts that are increasingly using exact match strategy for their ads to succeed and the accounts that have gained conversations through exact match keyword targeting, quips Julie Friedman Bacchini a leading digital consultant who also heads a digital marketing company called Netptune Moon.
Brad Geddes who co-founded AdAlysis, a renowned ad testing platform and also heads Certified Knowledge, a certified consultancy shares almost the same views. According to him, "The one problem this update that has expanded close variants list could impose is that the past changes have shown, meaning it can affect the overall performance of exact match. The previous update had badly affected the conversation rate. The same is expected this time. This change might just drive us from using it completely, or really hitting the negative keywords."
Like Geddes, Andy Taylor of Merkle, a leading performance agency, also said, "They saw an increase in traffic assigned as exact match close variants with the last change, "and those close variants generally convert at a lower rate than true exact matches."
ExtraSpace Storage a self-storage company in the U.S tested the change. The company says, "The result was positive".
"The queries searched were relevant to our industry, and also our primary KPIs noticed an overall improvement," according to Christensen, who works as a senior analyst for paid search at ExtraSpace.
Inspired By Google's Increased Interest in Machine Learning (ML):
Machine learning and AI (artificial intelligence) are fast becoming eye catchers for tech giants across the world. And Google is one of the big players in the field. This change could be also an output of the grown interest that the Search engine giant has shown in the recent years.
According to Google, machine learning plays a crucial role in determining when a query has the same intent as a keyword with a higher success rate that helps an overall performance lift.
Another reason for this update might be the benefits that Google get having marketers train its algorithms by taking action on query reports. Or in Geddes words, "Advertisers are basically paying the fee for Google to try and learn intent."
This change is likely to help Google machine learning algorithm enhance its ability to understand the intent of millions of queries through advertiser actions and budget, says Geddes.
What to Do to Benefit from This Update and Reduce Its Negative Impact:
The effect of the change will take long time to show up. It took several months to see the impact of the last change or update, says Taylor.
So it is going to a challenge to measure the effect of those changes to the close variants or exact match. This is because some close variant traffic comes from keywords – close variants or other match types that are already elsewhere in the account.
So the advertisers should clearly state which the queries should act as a trigger or which not for the keywords in their ads. It is important for the advertisers to dig through search queries report and find out the best way forward to negate the adverse consequences this update might have. To reduce the impact of these changes on your campaign, you should do the followings.
You too update the script. If you are using any scripts, you need to update so you reduce the impact
Review all your exacting match queries and look for if any word ordering or missing term changes the meaning of your aids. You should include those variations as negative keywords in your ads
Take a look at your close variants in Search Queries Report and see if other variants used in the aids and currently being triggered could be affected by the change.
Put in more in digging through Search Queries Report to find out close variants that could be triggered
According to experts like Luke Alley, VP of Digital Marketing, Avalaunch Media, the days of true exact match are gone when the control of op-out was eliminated in 2012. This update is the continuation of further reducing the opt-out control. But this does not mean the future of PPC is doomed. There are many ways we can optimize and improve our digital campaigns, says Allen.
To Sum Up:
The update which will be fully rolled in the month of October this year is all set to significantly impact the way exact match targeting works. But by doing what we have already mentioned above, one can greatly reduce its impact.
The following two tabs change content below.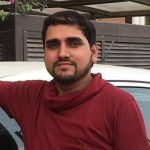 Amit Mishra
Amit Mishra, the co-founder of Media Search Group, loves to pen down about marketing and designing. Be it search engine optimization(SEO) tips and strategies, Social Media Optimization, Increasing Engagement, and Traffic Score, Web Design and Development, Mobile Applications, Conversion/Sales, he covers it all. Been in the business for a long time, Amit Mishra knows some of the best strategies on how to expand and grow a Business Online.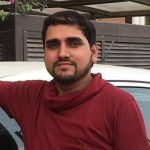 Latest posts by Amit Mishra (see all)