Traffic to
your website is slashing, ranking dipping or your website does not perform the
same when accessed through mobile devices. These are signs your website needs
changing. It needs to be redesigned, and the clutters that make your website
perform poorly should be fixed. This is called website redesigning or revamping.
Website
revamping is much like house renovation wherein the clutters or rubbish things
are removed and the things that enhance the beauty of your house are
added. Likewise, website revamping or
redesigning lets you cut out what prevents a website from performing well. And add
all the vital elements of a well a designed website.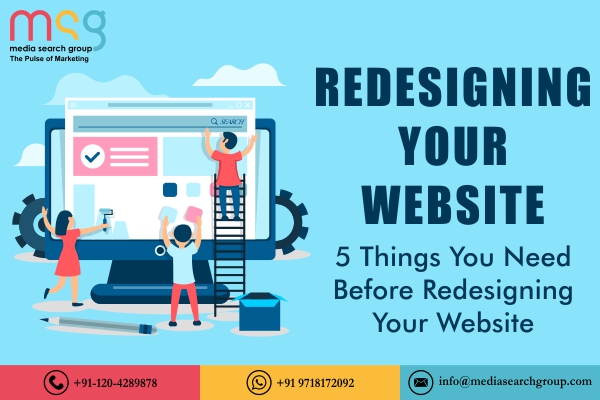 But
redesigning a website is not easy. You should have the right knowledge and
skills. If not from tech field, you can hire website redesigning services,
which are affordable and have all the benefits of an in-house dedicated team of
professionals you have to redesign your website.
Whether you
hire website redesigning services or build your team of designers and
developers, there are some crucial things that should be considered before
redesigning a website. So you should know them before you go ahead with your
website redesign idea.
Check for What Is Working and What's
Not
Website
analysis is a must before moving to website redesign. This helps you know what
is working and what is not. If you know what makes your website not work as it
should, it will be easy for you to make necessary changes to your website.
Your website
is key to your digital marketing strategy. And how you design it directly
affects your digital marketing performance. So analyzing website becomes
inevitable before moving to redesigning. Here are the things to look for when
examining your website.
Develop the Goals to Achieve
Every
redesign project has goals. For example, some businesses may want to increase
traffic or while some may have goals such as an increase in rankings or more
brand awareness. So first set your goals you would want to achieve for your
business.
That may be
a tricky job for many. But look at where you lag with your competitors and what
you need to do as to take your business ahead of your peers in the market. As a
website is all about helping achieve business goals, if you know yours, it
would be much easier for you to redesign your website.
Check these
common goals every website redesigning project should have if you find setting
goals difficult, or you do not want to waste your time thinking too much on
goals you would like to target.
Know Your Target Audience
Search
engines are bringing updates every day, as to make it easy for people to find
what they are looking for. Still, 55% of visitors spend no more than 15 seconds
on a site if they do not find your website useful they will leave uprightly. So
it is crucial that only right people come to your website.
To ensure
only right people visit your website and stay there, you need to know them. You
need to know who your target audience is and what the best way to reach them
is. You should also know their preferences, their browsing style, and what
key-phrases they are using to search before you embark on your website redesigning
project.
It is rarely
difficult to learn about a target audience. You can do that just looking at
some stats you have got through your website in the past. Go through the stats,
checking for the kind of people who were interested in your business. For
example, you have a t-shirt store. You find a t-shirt that sells hot and so you
want to create more like that. You can get what people like by asking them to
provide their feedback and what attracts them.
Demographic
information is also a key factor in deciding on who your target audiences are.
Classify your audience into different groups, and get into preferences, likes,
and dislikes of people in each group. Knowing target audience helps redesign a
website that is user-friendly.
Make Your SEO Checklist
Redesigning your website is going to help your marketing, and so you should be discoverable. And SEO is more important at this stage. There are some key points that need to be considered when it comes to revamping a website.
These are
some crucial points to focus as you make changes to your website:
There
should be well-written page title, meta descriptions, and permalinks in every
content on your website
Content
should be scannable and cater to the queries of users
Responsive
design so your website can be accessed from any device
The
use of keywords most relevant to your business on all your landing pages
Loading
time which is crucial to how visitors interact with a site
Evaluate Your CMS
Content
management system (CMS) is a crucial element of a website. It is what will
limit what you can do with your website. Choose the CMS that provides a balance
between options and capabilities with the goals you want to achieve.
There are
many CMSs for WordPress which is widely used when it comes to redesigning a
website. But you should choose the one with features that enable you to deliver
the right experience to your customer.
Redesigning a website is a task that requires a lot of planning and deliberation. And those are some crucial things that must be in every plan for website revamping. Besides them, you should think about everything that you think is important to when it comes to redesigning a website that works. Good website designing services can help with that.
The following two tabs change content below.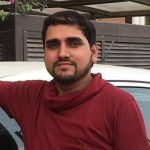 Amit Mishra
Amit Mishra, the co-founder of Media Search Group, loves to pen down about marketing and designing. Be it search engine optimization(SEO) tips and strategies, Social Media Optimization, Increasing Engagement, and Traffic Score, Web Design and Development, Mobile Applications, Conversion/Sales, he covers it all. Been in the business for a long time, Amit Mishra knows some of the best strategies on how to expand and grow a Business Online.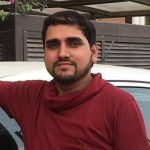 Latest posts by Amit Mishra (see all)