If you were browsing on the web for any particular thing about and you spent sufficient time on a particular website, there are likely chances that you see the updates from that website's Facebook page in your newsfeed. Also, you will see the latest posts and links from them and will be compelled to like the page.
But why does all this happen? Just because you stayed on their website after reaching on it through organic searches? Just because you showed interest in their business by browsing through them?
In a subtle irony, yes. You should not be surprised if you get to see updates from any website you visited recently in your newsfeed. This is because Facebook has introduced a new feature called Facebook pixel, which tracks the activity of users across the web and presents to them posts from pages that thy recently searched for.
It is a great development tool released by Facebook, which will directly benefit the businesses. The more the people visit your website, the more you get their data and the more you become visible before them on Facebook.
About Facebook Pixel
A pixel on Facebook is a data analytics tool that helps you in measuring the effectiveness of your advert by analyzing what actions people take place while seeing your advert. Likewise, you can create many pixels, each corresponding to a specific advert.
You can critically evaluate and use the pixel data to make sure that your ads are displayed to the right people when you run your next advert.
Excellent Tool For Advertisers
Advertising managers on Facebook should start using Facebook pixel as soon as possible as it would greatly impact their performance. They can deliver the best results by using the data accumulated from pixel tracking. The hit and trial methods are now going to be obsolete and nobody will use them in the future.
It isn't almost similar to the funnel representation that is available in Google Analytics for tracking conversions. In other words, it is a conversion tracking tool to measure the advertisements run on Facebook.
Not just Google, pixels are common across all advertising platforms as they enable the owner to drop a cookie that will track visitors to your website so you can advertise to them later.
Creating A Facebook Pixel
All business pages on Facebook have access to the Facebook pixel tool. It can easily be created from the Ads Manager and added to the advert you want to. You can assign this pixel to ongoing adverts and see the activity that is taking place.
In order to get the benefits of Facebook pixel tool, the website needs to connect itself with the Facebook account of the owner. In this way, the owner gets access to information of all the people who are coming to your website.
It gives the average demographics which can be used by the owner for future Facebook ad campaigns.
Sharing A Facebook Pixel
If you are a "Facebook Marketing company" or an advertiser or an agency.
You might want to share the pixel data or information with the project manager but some other person. In that case, Facebook provides an option through which you can share your pixels with some other person.
If a client shared the Facebook pixel or audience with you, you can start your advertising efforts from scratch with a new audience or leverage what was created before.
Tracking a Facebook pixel
Go to your Ad Manager or Power Editor.
Click on Tools – Pixels.
You will find the basic analytics of your pixel. The ID is at the right top.
If you don't have a pixel yet, you'll see the following window: Go ahead, and create your first pixel!
Start with the first step.
Working Of A Facebook Pixel
As we know, a pixel is the smallest unit that makes up any picture. A Facebook pixel is the smallest unit that makes up the landing page of your website. Once any user gets directed to your website from Facebook through the advert, the pixel gets an impression on the site from the user and the pixel sents the information to Facebook.
Facebook collects this information for various advertisements and then distributes it to the advertisers. For each different pixel, a code has to be inserted into the header of the page you want to track for conversions. Each pixel gives you the information of user behavior on a specific page.
Advantages of Facebook Pixel
After reading this, you might be having an idea as to what opportunity lies before the businesses and startups too. Almost every company or organization has a specific sum of money reserved for advertising and publicity.
Some prefer offline advertising through banner posters, some prefer online advertising through search engines and social media, while some prefer a mix of both. The latter one is what all smart businesses choose.
While there are no set rules and regulations for offline promotions, there is a guideline for online promotion available now. Facebook becomes the creator of the helping hand for advertisers. And guess what! When you are throwing your ads before the people who are already interested in your business, you have a better chance to get a good return on advertisements (RoAd).
So you can just relax. Advertising on world's largest social media platform becomes a lot easier. There are several advantages of Pixel through which you can refine your Facebook advertising strategy and make the maximum out of. The features of the Facebook pixel are elaborate enough to make you a notch advertising company.
Features of Facebook Pixel
Track conversions – Get to know how users behaved after seeing your ad – if they switched device before making an action or bounced back or didn't make an action. Refine your ad strategy to prevent wastage of resources.
Remarket – Have an idea of the audience who loves you. Present your targeted ads to people who have already visited your website. Show them offers do products they purchase frequently or of products they have on their wish list.
Create Lookalike Audiences – Build a lookalike audience of people who have similar likes, interests, and demographics to people who are already interacting with your website. Increase the probability of actions being performed on your site.
Pixel Standard Events
Facebook has already defined 9 standard events, which can be tracked through the ads manager. These 9 standard Facebook pixel events are:
View content: Someone lands on a page on your website and goes reading it.
Perform a search: Someone uses the search function to find something on your site.
Add to cart: Someone adds a product to their shopping cart on your website.
Add to wishlist: Someone adds a product to a wishlist on your site at any instant.
Initiate checkout: Someone clicks for checkout to buy something from your website.
Add payment info: Someone enters their payment information during the purchase process on your website.
Make a purchase: Someone completes a buying process on your website.
Lead Generation: Someone signs up for a trial or otherwise becomes a lead of any kind on your website.
Complete registration: Someone completes a registration form on your site.
Besides these 9 events, Facebook also allows you to track customers conversions with the help of URLs or keywords. In place of standard events, custom event sites can be created and used to collect more data or alternative data than what the Facebook pixel standard events can't provide.
The best thing about pixel for custom events is that once you create one, it will be tracked for all your ads, whether you choose to optimize for it or not.Just copy paste the code of the custom event tracking pixel on your website and it is done.
Your conversion tracking begins in no time once it is verified. Although it might seem confusing to people who don't spend much time on Facebook, it is certainly going to make Facebook a very powerful advertising platform from now on. In fact, people will spend most of their advertising budget on Facebook rather than Google, where competition is already high.
Conclusion
If you're using Facebook ads, or you plan to use them in the future, you have one tool that you must start using right away. You can get the maximum out of your social budget with the use of the Facebook pixel.
By tracking conversions from ongoing or past Facebook ads, you can efficiently optimize ads based on collected data, build targeted audiences for future ads, and remarket to qualified leads.
The biggest advantage that pixel has to offer you is the information of the people who have already taken some kind of action on your website.
You can create many conversion pixels—one for each web page you wanted to track conversions on – of the type you want.
Switch to new opportunities that technology has to offer rather than leaving it to the last minute. It shall gain popularity in no time and your competitors will make huge money with the help of it.
When are you going to start using it?
The following two tabs change content below.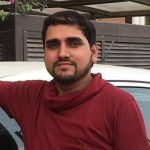 Amit Mishra
Amit Mishra, the co-founder of Media Search Group, loves to pen down about marketing and designing. Be it search engine optimization(SEO) tips and strategies, Social Media Optimization, Increasing Engagement, and Traffic Score, Web Design and Development, Mobile Applications, Conversion/Sales, he covers it all. Been in the business for a long time, Amit Mishra knows some of the best strategies on how to expand and grow a Business Online.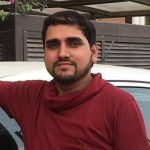 Latest posts by Amit Mishra (see all)