It is in the very nature of trends to be as fickle as a 3-year-old kid's life plan. And that trait is further accentuated when the trends pertain to content marketing. Content marketing is a highly dynamic phenomenon and it should come as no surprise to anyone that content marketing trends often go out of vogue quicker than they gain following. But that doesn't mean that such trends should be ignored. Yeah, do that at your own peril!
There are ample cases around pertaining to any sort of business, industry, concept or a marketing phenomenon where a trend went on to become a norm. Agreed that such cases come few and far in between but the sheer magnitude of their overhauling effect on the concerned industry or concept makes it tough and borderline foolhardy to turn a blind eye towards them.
Essential Content Marketing Tips:
Here are a few such content marketing tips, with the potential to become so much more than a mere fad, that is currently ruling the roost and dictating and defining the content marketing strategies of all businesses and marketers.
Video content remains king
Video content emerged as the most popular form of content in 2015 and 2016, built on its popularity last year and it seems to be heading towards the same direction this year and in the foreseeable future. Videos will remain the go-to option for marketers seeking to kick start or improve their content marketing strategies.
The clamor for video content is understandable. Nothing quite explains an idea like a video does. People anyways have a tendency to remember or recollect visual demonstrations more than their non-visual counterparts. An average millennial, usually a major constituent of the target audience for any product, spend about an hour every day watching online videos.
Now add to that the ease and affordability associated with video production nowadays and you have a winner on your hands. You no longer need to invest in filthy expensive professional cameras or editing software. All you need is a Smartphone (which you have already), a phone tripod (not even remotely expensive) and the ability to use your social media accounts to good effect (which you should anyway have as a marketer).
Original content is the need of the hour
Traditional ads and sponsored posts are passé. The market is craving for originality, and if you want to survive and succeed, then that's what you ought to give it!
Take some time out to read a few blog posts or watch some videos about any particular topic that you may choose as you wish. Okay? Done that? Now how many blog posts or videos did you find that said something that others didn't? Something unique, outright original? Don't bother answering. We know what it'll be. Well, blame it on the copycat content creators! (Who are growing at a rate that makes them favorites to outnumber the chickens on our planet within a year!)
People are tired of reading and watching the same thing over and over again. They are craving for original content and the market seems to have bought that idea. Skilled and professional content writers have marketers queuing up at their doors and that is not likely to change any time soon.
Content doesn't need to sell
Yeah, you read that right! CTAs do not work anymore and neither does hard-selling content. The audience wants to be engaged and if you want to gain their attention then that is what you need to do. It's time you stopped talking about your brand (they've had enough!) and create content that interests them; makes them want to read, watch or listen to what you have to say. If you wish to tread the other path, well, good luck!
Just getting people to click on your content and land on your page isn't nearly enough. They will close the tab as soon as they find that's it just one of those self-obsessed, gloating, 'look at me, I am so good' promotional posts. You need to talk about things that interest them. Instead of talking about your brand and how well you've done, talk about something that appeals to them and does not relate to your business (think of Budweiser's heartwarming 'puppy love' commercials).
Quality rules over quantity (if distributed well)
If you look at what the world's best and most popular bloggers or Content Writing Services Providers have done over the last 2-3 years, you'll find that the number of posts has decreased but each post contains far greater information. In short, they have understood that quality prevails over quantity and readers are more likely to be engaged with in-depth posts that focus on the quality and relevance of information. The focus has moved from being constantly active and visible to be the go-to source for breakthrough content. The content needs to wow the audience and arouses anticipation for the next post.
Once you have a high-quality post at your disposal, all you need to do is distribute it efficiently and effectively and rest assured, you will get heads turning. When you have content that's good enough to grab attention, make sure that people 'see' it and not 'find' it. Marketers have understood this and have hence changed the way they spend their money on media. Rather than spending an equal amount of money for all stories irrespective of the quality and potential, it will pay much more to put all your eggs in one basket (provided the basket is strong enough to bear the weight!).
Personalization & localization of content will gain importance
The digital experience is slowly but surely shifting towards a more customized and personal phenomenon. And that trend is likely to accelerate this year. Each person, or a group of people for that matter, may be driven by different factors to make a purchase. One cap doesn't fit all does it? Though this is common knowledge, it wasn't as much of a consideration while devising content marketing strategies in the years gone by. That, though, is about to change.
If you were to look at the website of any business with a nationwide existence, you'll find that the website looks different from Dallas than what it looks like from New York. Welcome to the world of localized content! Content created in Miami by a Miami based content creator won't quite have the same resonance with a person reading it from Singapore. Hence, the content won't just be created for local audiences; the creation itself would become a local process. Localization of content is gaining importance with each passing day and YouTube services such as 'Director Mix' are only providing fuel to the fire.
Transparency is non-negotiable
People have heard enough about how your company focuses on making eco-friendly products, or about how you donate a certain proportion of your profits to charity, and how passionate you are about fulfilling your Corporate Social Responsibility. Clearly, they can see right through those claims and leave you totally exposed.
What they expect now is complete transparency and an unwavering commitment towards fulfilling that promise. Brands need to come out in the open and disclose their marketing expenditure; piece by piece. Consumers need to know how much you paid that movie superstar to slip in a post on his social media praising your brand and how great your products are. Transparency is a non-negotiable and any brand, big or small, that needs to win the trust and confidence of the masses will have to commit to it.
Live videos are the way forward
If it hasn't yet dawned on you, here's a groundbreaking revelation – live videos are taking the digital world by storm! And considering how aware marketers are of any opportunity that gives them even the slightest bit of advantage over their rivals, it comes as no surprise that the quantity of live videos doing the rounds is shooting through the roof!
What better than a medium that gives you a chance to interact with your target audiences live and on the go? If personalizing your content and establishing a connection with your audience feature on your wish-list, you'd struggle to find a better alternative than live videos. About 4 out of 5 consumers would much rather prefer watching live content than reading a blog post. Now if that isn't reason enough to embrace live videos and tap their potential, then you are a pretty tough person to convince!
Influencer marketing will stay relevant and even gain more importance
Contrary to popular belief, influencer marketers are not going to run out of work; well, at least not in the near future! But what might happen is that celebrity influencers would give way to a host of 'micro-influencers' to take up the influencer marketing 'duties'. All the hullaballoo about transparency and non-disclosure of payments made to celebrities for 'influencing' their followers to buy a particular product has paved the way for micro-influencers to gain ground.
And to be honest, that isn't a particularly bad situation for advertisers either. Micro-influencers with a significant following (upwards of 10,000 followers) could establish a far greater connection with the audience than a 'mega-influencer' would. Agreed, they would not, individually, grab as many eyeballs as a celebrity could, but as a group, their outreach may surpass that of the 'big boys'. Also, the audience too, in all probability, would feel a greater connection with a lesser known face ("Oh! He's one of us!"). This user-generated content might just help brands regain the trust of the public and is definitely an option most brands would explore.
Machine Learning (ML) and Artificial Intelligence (AI) will gain prominence
Just to put into perspective the magnanimous scope and potential of AI, Google has moved from being a 'mobile-first' company to an 'AI-first' company. And it's not the only one to have chosen to go down that road; Facebook, Amazon, Apple are all contemplating a similar move.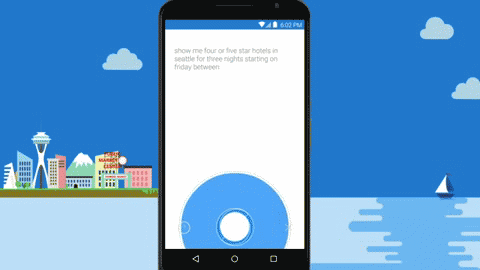 An average member of your target audience has access to a lot of data. Ai and Ml, if leveraged smartly, could help you use that data and convert it into 'actionable content'. You get to know of your consumers' interests and interactions that help you produce and deliver 'high performing content'. ML accentuates your brand's visibility and assists you in making better and well-informed content marketing decisions. You would be well placed to devise a customer-centric content marketing strategy and produce 'smart content'. AI and ML should not be looked at as alternatives to content marketers, but should rather be utilized in tandem with them to achieve the best result possible. Clearly, the vast potential of these technologies is undeniable and they may well go on to dominate content marketing strategies in the next few years.
Content won't be restricted to the screen
The Internet of Things has made it possible for content to be taken off the screen and has delicately interwoven it into our daily lives. Users no longer need to be glued to the screen to find information of any sort.
Ask anything to Siri and she responds within seconds with call-and-respond content. And Alexa is no slouch either! We are in a world where every process, every concept, every idea is digitalized. And the Internet of Things enables you to explore the possibilities of a digitalized world to the fullest. A number of brands and marketers have turned to Alexa to help them distribute their content to a much wider audience who are simply not interested in being affixed to their screens. And the extraordinary success of Alexa and Siri may just be a sign of things to come.
Conclusion
It doesn't take much for a trend to form, but it takes even lesser for them to dissipate. It is just an ingrained characteristic of any trend of any kind relating to any industry or concept. But the ones talked about here could be potentially market-defining phenomena. A lot of them are witnessing or are tipped to witness an upward swing in terms of their relevance and popularity and it looks increasingly unlikely that they would be dethroned from that pedestal any time soon. Don't be surprised if any of these trends eventually go on to become content marketing norms and change the way content marketing strategies were defined, devised and delivered!
The following two tabs change content below.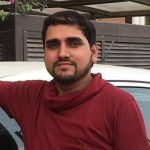 Amit Mishra
Amit Mishra, the co-founder of Media Search Group, loves to pen down about marketing and designing. Be it search engine optimization(SEO) tips and strategies, Social Media Optimization, Increasing Engagement, and Traffic Score, Web Design and Development, Mobile Applications, Conversion/Sales, he covers it all. Been in the business for a long time, Amit Mishra knows some of the best strategies on how to expand and grow a Business Online.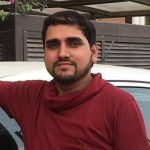 Latest posts by Amit Mishra (see all)