In this cut throat commutative age, every business strives hard to achieve the highest possible listing on Google so as to surpass their rivals. But in the effort of accomplishing the highest ranking, often times, businesses use questionable techniques which end up backfiring instead of securing the top positing in SERPs.There are some certain
Google's webmaster guidelines
that businesses need to keep into account while applying techniques to boost their ranking. Violating these guidelines result in Google penalty that brings down your website's ranking or completely removes it from the Google's search result pages.
What Are Google Penalties?
You would be well familiar with sports penalties. In a professional sport, if a player violets the rules of the game or does something unsportsmanlike, he/she is penalized for his/her deeds. Depending on the severity of the infringement, the player can either be suspended from playing the game for a certain period of time or may even be banned to play the game forever in the future.
Google penalty in SEO is very similar to sports penalty. Google penalties are designed to chastise the websites that have violated the Google's webmaster guidelines or have done something wrong. These penalties can greatly impact a site's performance in search results and beyond.
What Does A Google Penalty Mean?
A Google penalty means either the ranking of your website's targeted keyword will drop dramatically or your website will no longer be listed in Google search result pages. It simply means that if your site is penalized by Google, you will not be visible to your targeted audience and when your audience is unable to find you, your website's traffic and ultimately revenue will drop down.
Google can penalize any website. Sometimes, even website optimizers have no idea what wrong they have done as at times Google penalty can be the result of well-intended efforts of improving site's ranking. Nonetheless, once you are penalized by Google, it is extremely intimidating to get back into the Google's good graces or get the good ranking back.
So, the best course of action you can take is to stay alert and take preventive approach as to not fall prey to Google's penalty. To avoid twiddling your thumbs in the Google penalty box, steer clear of the following penalties.
The Big List of Google Penalties for SEO
If your website is hacked by the cyber criminals, Google will penalize your website.
UNNATURAL LINKS TO YOUR WEBSITE –
If Google ever detects any unnatural link on your website that has been created by you or someone else, it may penalize either the entire website or the links by devaluing them.
THIN, SCRAPED OR DUPLICATE CONTENT –
Content is the life and soul of your website. Google algorithms put a premium on the quality of content. It simply means that the contents you post on your website must be unique, relevant and valuable to the readers. Thin, shallow or duplicate contents are considered spam and treated accordingly.
There is a well said saying, "Excess of anything is bad" and the integrity of this axiom can be best witnessed in SEO. We all know that keywords help a website to rank higher in SERPs but excessive use of them can bring you in trouble. If there is keyword stuffing in your website's content, the Google "refs" will throw the yellow flag and penalize your site. While you can use keywords multiple times on a page, just be sure to use them prudently which make good sense with the context of your message.
Spam is a 'BIG NO' in Google's dictionary. Google hates spam. That is why the websites crammed with cloaked pages, scraped content, filler text and other gibberish will be penalized.
Google is just like an accounting auditor who wants to see everything in the open. There should nothing to be hidden from it. Even if you try to hide it, Google will find it and will penalize you for attempting to hide something from its eyes. This rule is applied to everything, even with the text that your readers may not want to see.
If Google finds spam on several websites hosted by a single person, it penalizes all the websites run by the host.
Cloaking is a refined technique of SEO that shows a different version of the website to the search engine than the one, which visitors see. Google considers cloaking to be a deliberate attempt to manipulate its search results. So, if you are ever caught for cloaking, stay prepared to be penalized and face the consequences.
Google's guidelines on paid link are crystal clear. Google dislikes the practice of buying or selling of the links in a way that passes on search engine ranking credit. While paid links are an easier and economical way of improving the search engine ranking, if you get caught doing it, you will have to pay a hefty price as a Google penalty.
Redirecting is the act of sending a visitor to a different URL than the one they initially requested. If you try to redirect the visitors/users to a piece of content that does not match to their search criteria, you may fall prey to Google penalty list.
AUTOMATICALLY GENERATED CONTENT –
Automatically generated content is the one that is generated programmatically and often times, it intends to manipulate search rankings rather helping the users. Google may take actions on such content and penalize the site for the same.
If you create a bunch of pages in your website that are of no good use and just aim to rank the keywords, in that case, Google may take actions against you.
CREATING PAGES WITH MALICIOUS BEHAVIOR –
Creating contents or software on your website that behaves in different way than the users' expectation is a violation of Google Webmaster Guidelines. Google not only aims to provide its users the most relevant search results but also wants them to be safe on the web. So, creating pages with malicious behavior mean violating the Google's guidelines for which you can be penalized accordingly.
Google Webmaster Guidelines ask you to create websites with original content that can really add good value to your users. It is indispensably important for the websites that participate in affiliate programs. More often than not, affiliate websites feature same product descriptions that appear on all the websites across that affiliate network. Consequently, websites featuring content from affiliate networks can have to suffer Google's penalty. Google believes that affiliate websites do not provide additional value to the users.
Comments are a great way to build community and readership but unluckily, they are often abused by spammers. If you ever receive a comment that seems much like a random link to an unrelated site or an advertisement, it is comment spam for which you can be penalized by Google.
Algorithmic Penalties –
Google has seven major algorithmic penalties that can drastically affect the ranking of your website.
PANDA
PENGUIN
PIRACY/DMCA TAKEDOWNS
PAYDAY LOAN
PIGEON
HUMMINGBIRD
TOP-HEAVY LAYOUT
You can be penalized for any other reasons that might not be listed here. However, most of the manual actions come from this list. Honestly speaking, the list of Google penalty triggers is extensive. In simple words, it can be summed up like — "Google penalties are triggered by any action a website takes to harm the user experience or to fool a search engine in some way". So, take preventive approach to steer away of the above said penalties and try not fooling Google. It is much smarter than you.
Cleaning Up the Wreckage –
This is all about the Google penalty list but what you will do if willingly or unwillingly you have violated the Google's webmaster guidelines and your website has been penalized. It is really a disheartening situation but instead of getting panic and sitting idle, you need to look for the solution to overcome the trouble.
Google understands that violations, particularly the minor ones, are unintentional. So, it has a process in place whereby one can work to resolve the situation. If you are unsure or unaware about this resolving process, get in contact with a reputed digital marketing company to get assistance. The professional SEO experts will do this tricky job for you.
Good luck with your website ranking game! Play safe and win big!
The following two tabs change content below.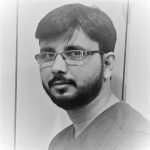 Dhirendra Kumar
Dhirendra Pandey is the Co-Founder & CEO of Media Search Group. He has been working in the Digital Marketing industry more than 10+years.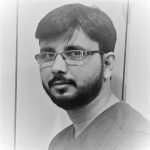 Latest posts by Dhirendra Kumar (see all)