Change is the only constant, and this is more true of Local SEO one of the most popular ways for local businesses to market their products or services. Whether you are internet marketing agency or individual consultant or head of digital marketing at a leading organization, you must keep up with the continuous industry developments in order to make agile contributions to team strategy. If you are new to the Local SEO, you can save time on training by knowing what to follow for the best news and analysis. To make it easy for you, this guide to resources to follow for latest in Local SEO will prove to be very helpful.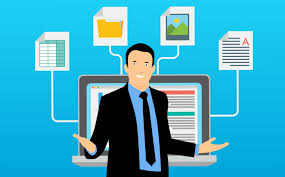 Whether to Get the Best of Local SEO News
There are many sources that provide news and information on local SEO. But who reports fastest on Google updates, panel tweaks, and industry business? Below are some of the most reputed publications that have lead the industry and have been setting benchmark for accurate and swift updates on the best in the industry.
Though the list is pretty long, I will discuss briefly only those who make to the top of the list.
And the first one is Search Engine Roundtable, leading publication by Barry Schwartz that has a proven track record of reporting news that affects both local and digital businesses.
Sterling Sky's Timeline of Local SEO Changes is known to be premier source for news and updates on Local SEO that hugely impact local businesses, thanks to the team lead by Joy Hawkins that demonstrate a high of dedication and commitment to bring in all crucial news and updates in the easiest to understand way.
Search Engine Land's local category is quick to update news and trends of the industry. It has a large pool of authors who have years of experience in the industry and passion for reporting from the industry first.
To become the first to get local developments, there is no place better than the SEMPost's local tab managed by Jennifer Slegg, a leading name in the industry.
Search Engine Journal's local column also makes to the list of best sources for local SEO news and speedy delivery of breaking local stories.
Google also provides a bevy of information on the latest developments on search engines. Follow Google's main blog and the Think With Google, one of the best sources to get information and updates that may impact your marketing strategy.
Other sources that are also worth following and offer very useful news and stories on Local businesses include Street Fight , LocalU's Last Week in Local video and podcast series, and TechCrunch.
To Find Local Search Marketing Analysis
Whether you are marketing agency or a business startup, analyzing the present trends and the best practices to be used in the future is what plays a great role in the success. You can trust the following names to analyze the present and predict the future.
LocalU's Deep Dive video series is the best source for insightful analysis of a variety of local marketing topics that leading faculty and influencers in the field are constantly talking about.
The Moz Blog's local category is a kind of platform that features a host of gifted bloggers and professional editorial standards that heed to a wide range of local topics that make a greater sense for local businesses. The Moz blog was voted the #2 local SEO blog by BrightLocal's survey respondents.
Another great source that has long been authority on local search marketing analysis is the Local Search Association's Insider blog. The blog is best known for its excellent studies and quotable statistics.
Free forum Local Search Forum is perhaps the best online platform to take your local mysteries and musings to. Founded by Linda Buquet local search forum is user friendly and presents things in the most approachable manner, putting on more emphasis on high-level local SEO topics.
In addition to them, you can also follow:
Mike Blumenthal's blog

BrightLocal's surveys and studies

Whitespark's blog

Sterling Sky's blog

Local Visibility System's blog
Note: The Atlantic, Forbes, and Business Insider are great sources you can trust. They are known for publishing pieces of a high journalistic quality with relevance to our industry.
Best Sources for Different Aspects of Local Marketing
Here I will discuss the best to follow for different aspects that are crucial for a business and marketer.
You can follow for:
Reviews
GatherUp which was earlier called GetFiveStars can be compared for insight into online reputation management. Aaron Weiche and the team go extra mile to provide you with amazing case studies and memorable statistics

us is an incredible source for bright and lively coverage from authors like Garrett Sussman and Andrew McDermott.
Email Marketing
Tidings' vault is known as incredible source for useful information on email marketing. David Mihm the founder of the platform has spent many years in the field of Local SEO, which gives make one of the top names to follow for everything regarding email marketing.
Automotive Marketing
Link Building
For local link building ideas and case studies, simply trust Nifty Marketing's blog, a great source to follow to have an edge in quality link building.

ZipSprout is tool hailed as a great platform for local building ideas and tips. It focuses on local sponsorships, which are a favorite local link building methodology
Best Local Search Industry Newsletters
Newsletters is a great way to get update and industry news. And signing up the following newsletters, you can have an edge by getting the best practices and news that may play a vital role for your marketing strategy.
Streetfight newsletter

Moz Local Top 7

Tidings Minutive

Local Search Association newsletter

SterlingSky newsletter

Phil Rozek's newsletter

Whitespark Local Pulse newsletter
The sources I have discussed above in this post have been pioneer in the industry. They are must to follow sources for marketers and businesses who want to get the most of local market and ahead of competitors locally.
The following two tabs change content below.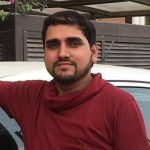 Amit Mishra
Amit Mishra, the co-founder of Media Search Group, loves to pen down about marketing and designing. Be it search engine optimization(SEO) tips and strategies, Social Media Optimization, Increasing Engagement, and Traffic Score, Web Design and Development, Mobile Applications, Conversion/Sales, he covers it all. Been in the business for a long time, Amit Mishra knows some of the best strategies on how to expand and grow a Business Online.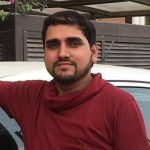 Latest posts by Amit Mishra (see all)